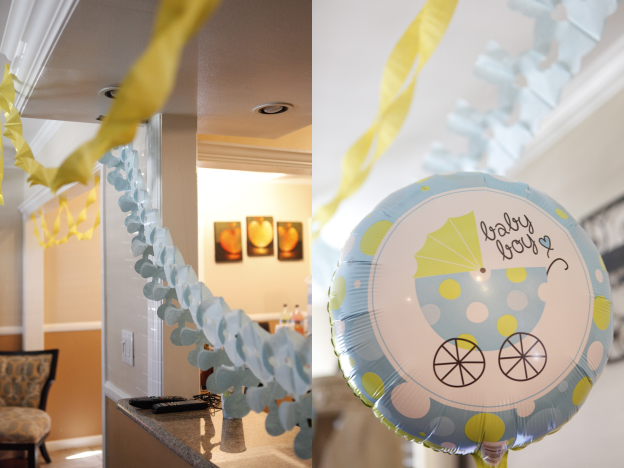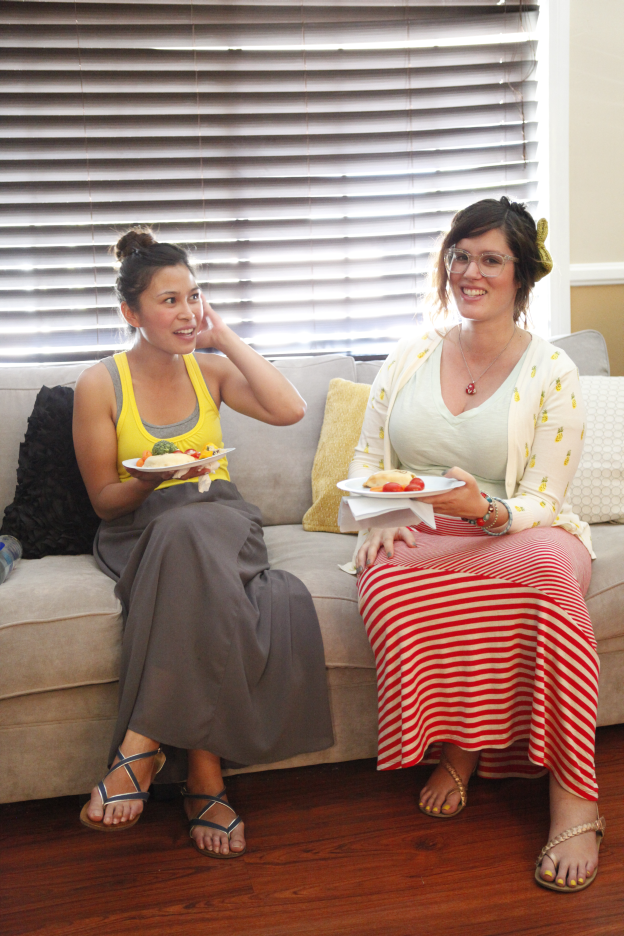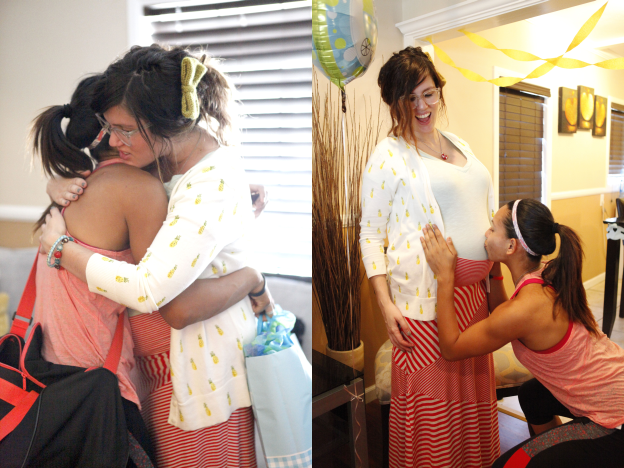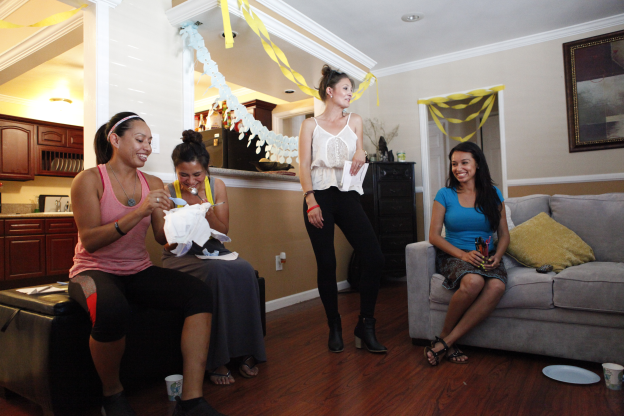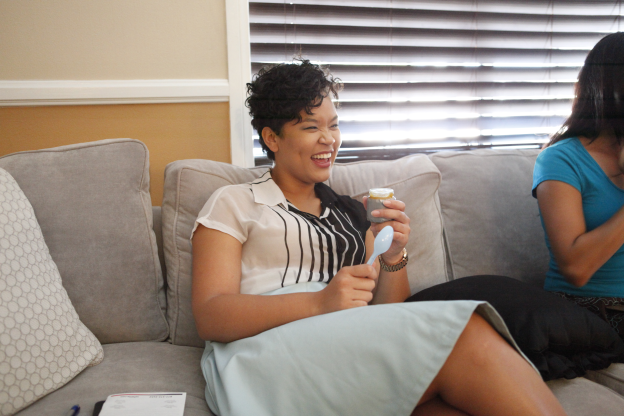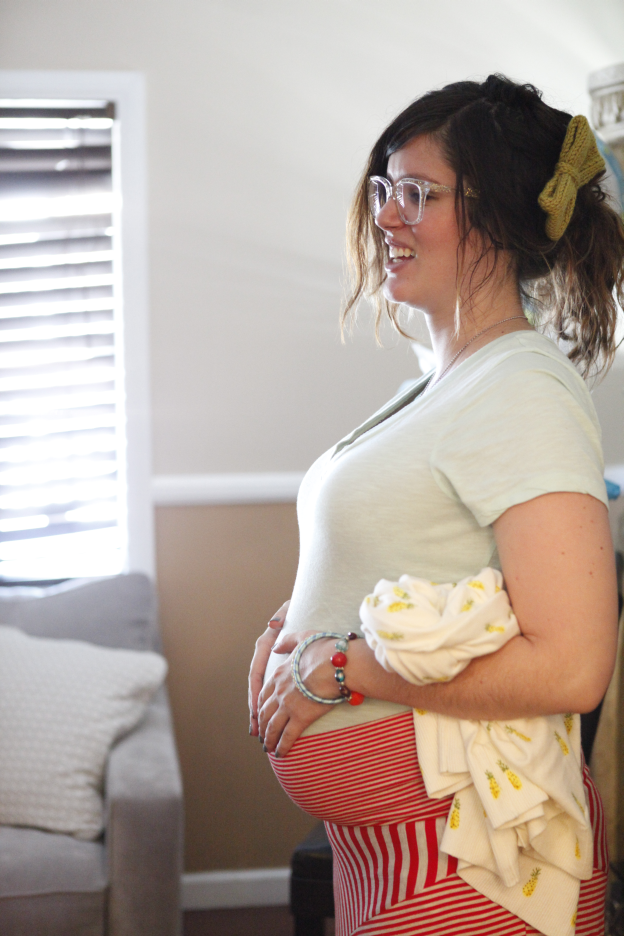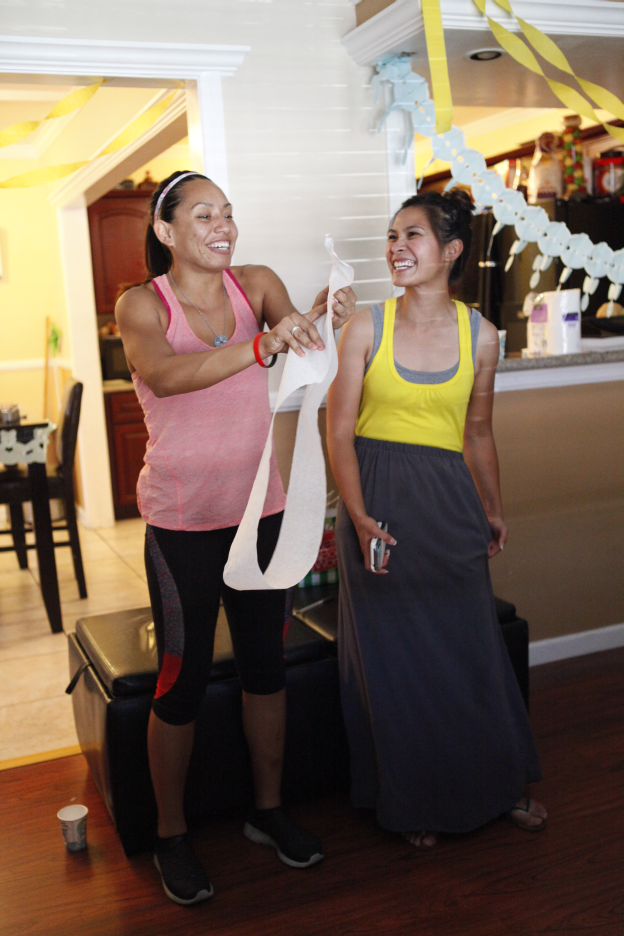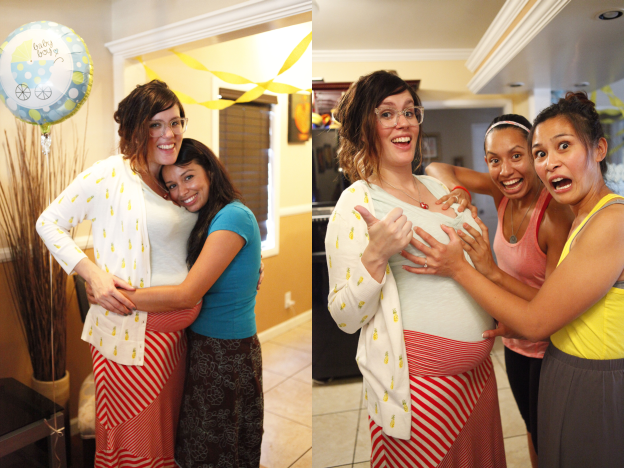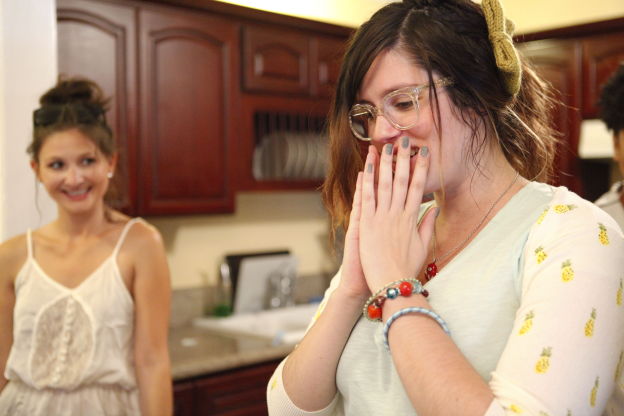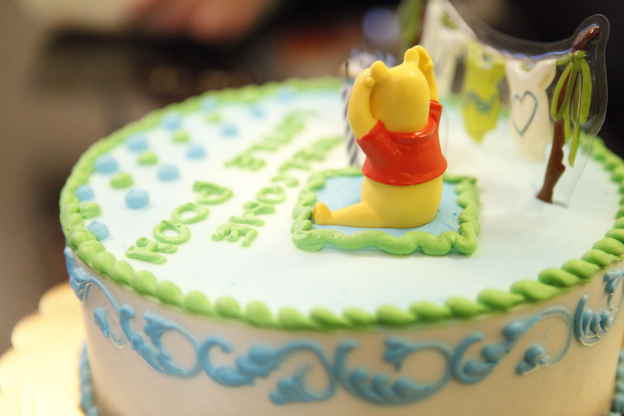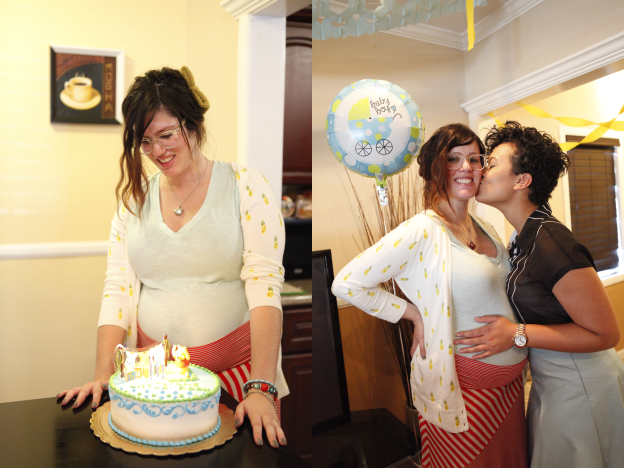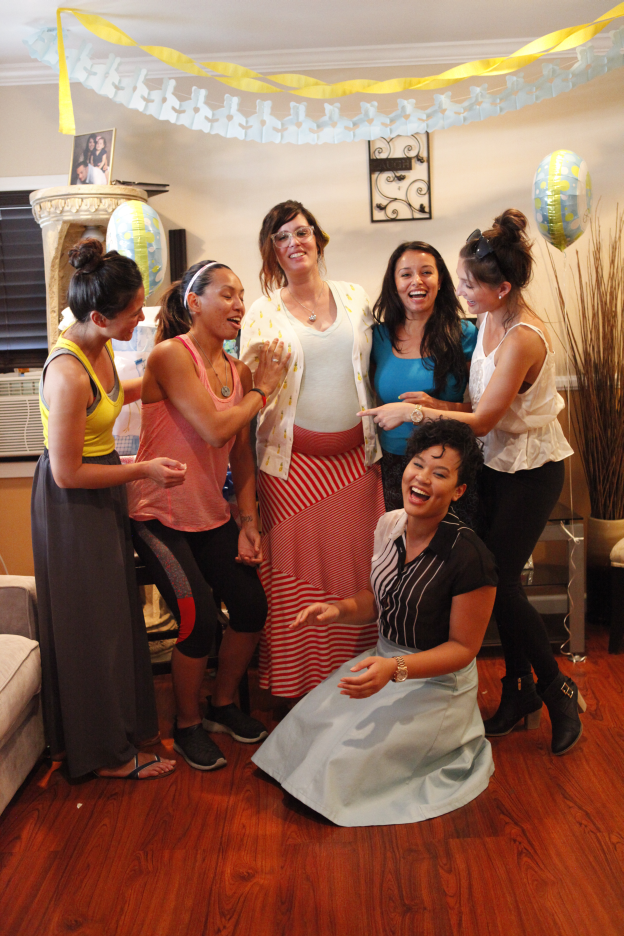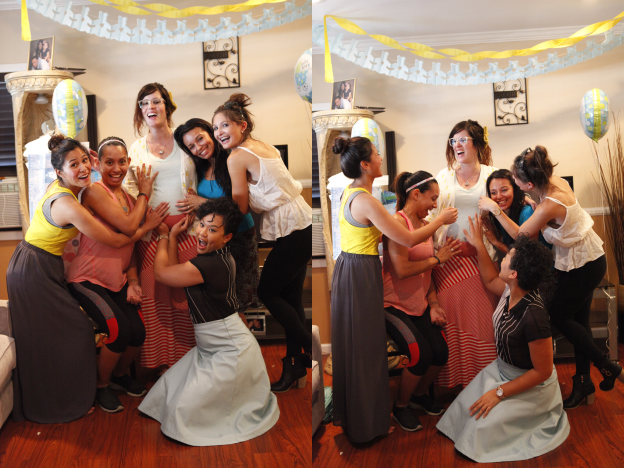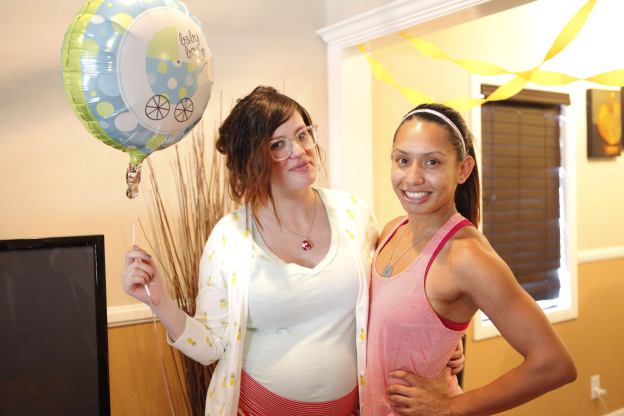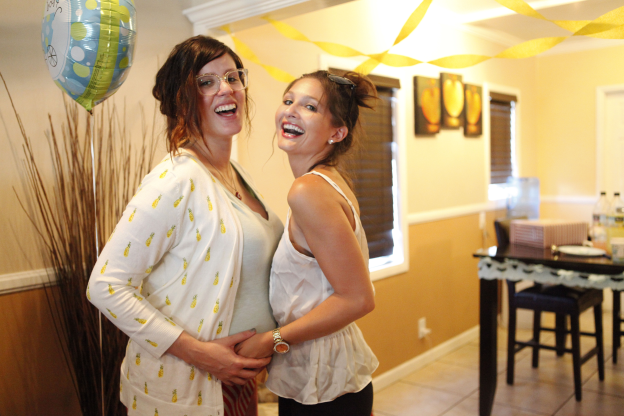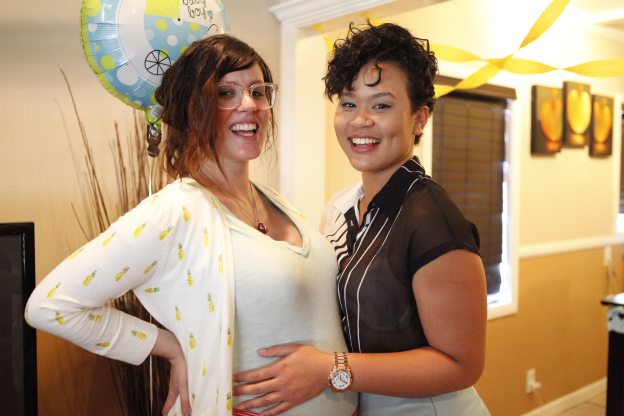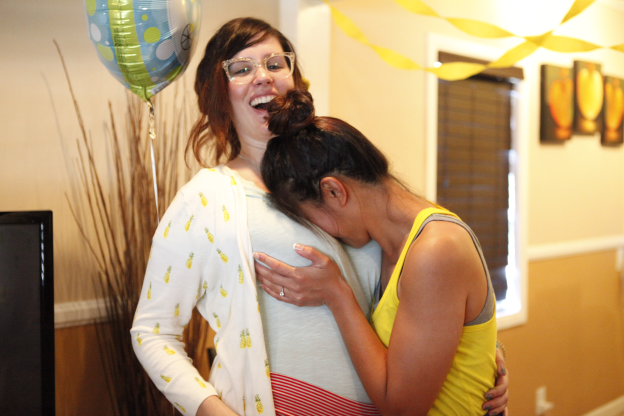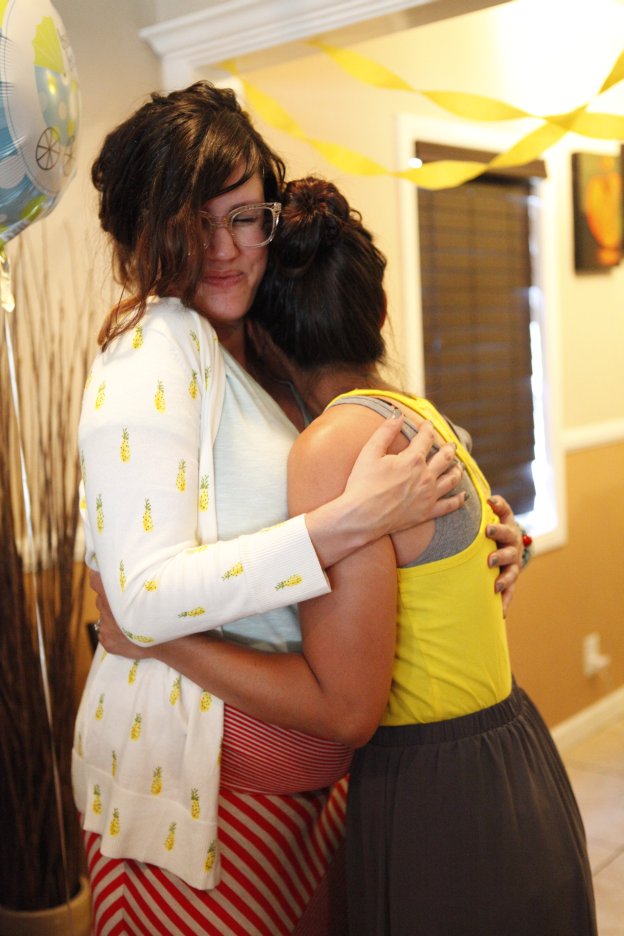 Outfit details:
Glasses - BonLook
Shirt - Old Navy
Skirt - Motherhood Maternity
Bow - c/o Paperplanes & Maryjanes
Necklace - c/o Kranich's
Nail polish - Julep (reviewed here)
Sandals - Target
Seeing as the cable company can't come out to set up our internet for two more weeks (!!!) I'm at Starbucks catching up on stuff across the street from B's work. Feel free to stop by if you're in the area because I doubt I'll be able to step into the public again for awhile. This baby is just as excited as me to be out of the house and is dancing in my belly. I'll be posting a health + pregnancy update over at
BL
later today if you're interested in what's going on.
Now that that's out of the way, onto the photos! As
aforementioned
, a few former co-workers (and friends) gifted me with a glorious baby shower a few weeks ago. My
first
shower, back in June, was just as wonderful but huge -- so it was nice to have a more intimate setting in contrast. Between eating chocolate bars out of diapers, measuring my belly with toilet paper, munching on a Pooh-topped mango cake, getting my boobs grabbed multiple times, taste-testing baby food, receiving used books as prizes, and laughing way too much, we had a wonderful reunion and bonded more than ever.
GG and I are still hoping to have a shower at our new
home
as well but there is a lot happening right now and we're down to the wire. I suppose we could always do it after the babe shows up so that you can all come over and see him, yes? :) Maybe both, we will see how much energy I have!
*Photo by
Megan Burke
on July 26, 2014 in North Hollywood, CA. We even got her to jump in
front
of the camera!