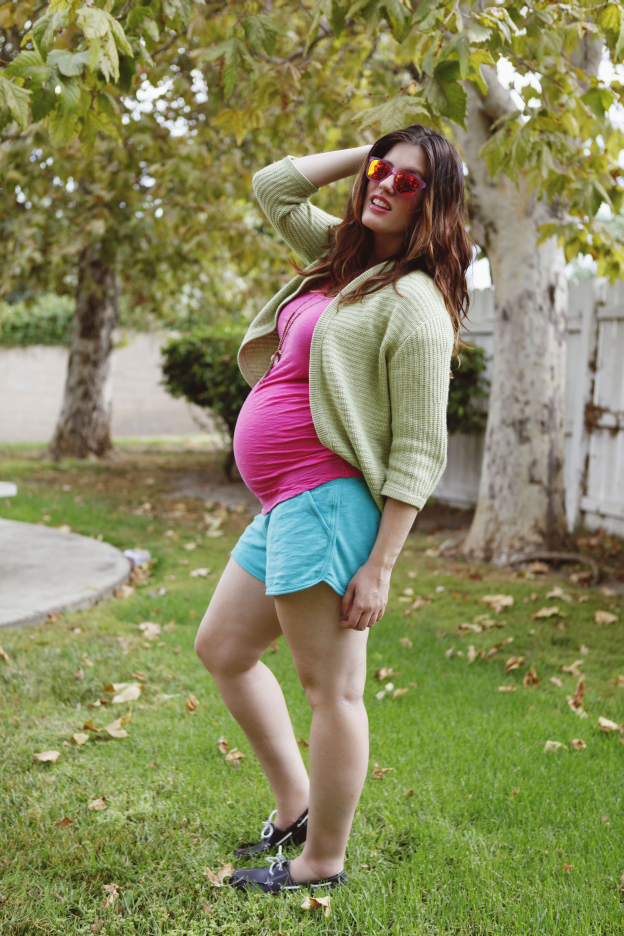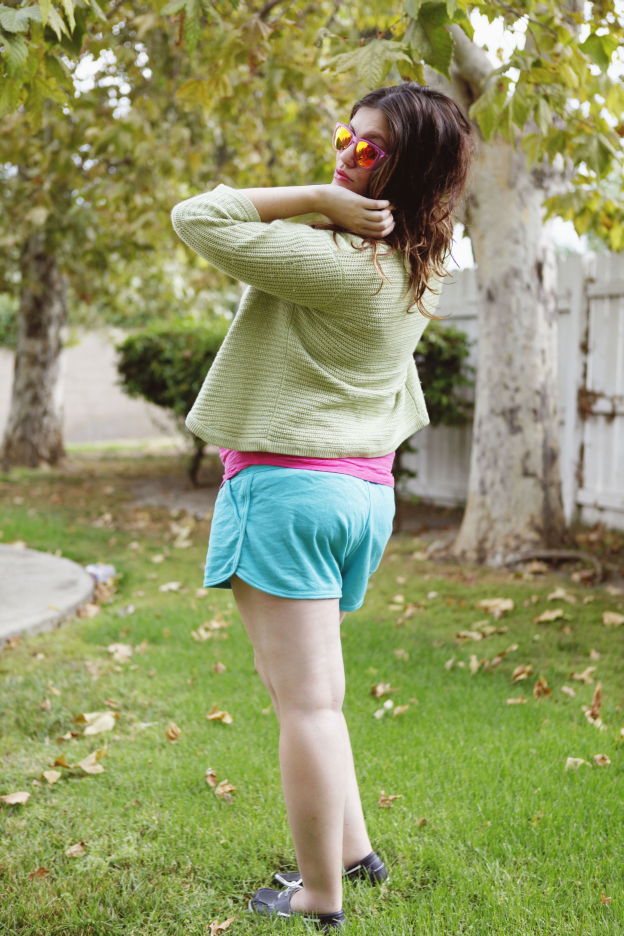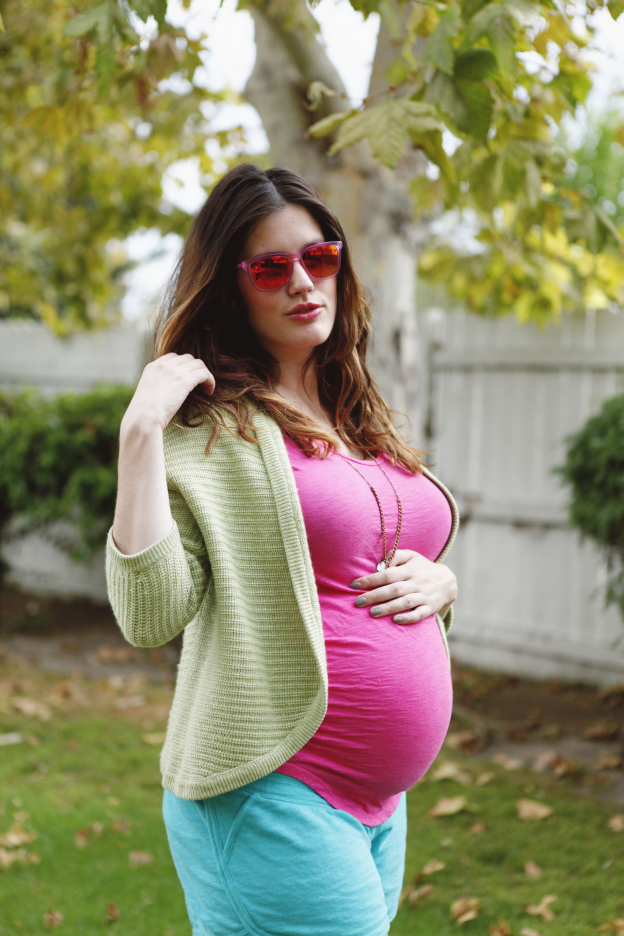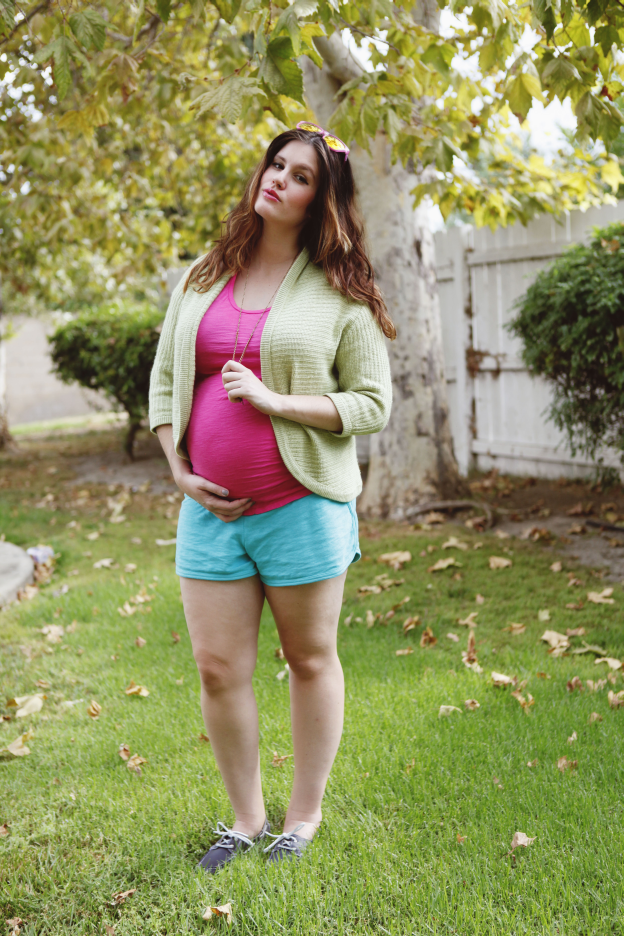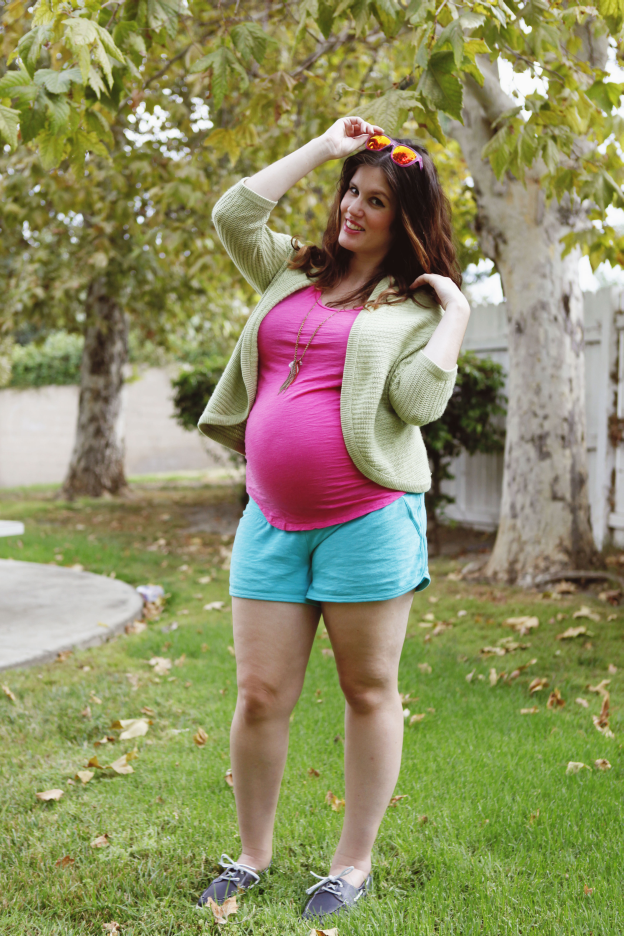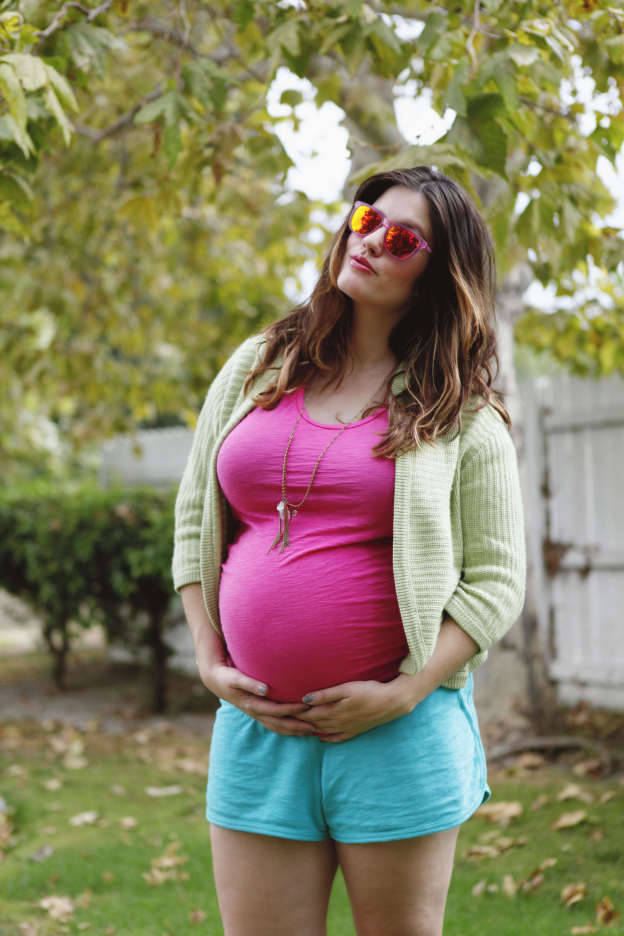 Outfit details:
Shirt, shorts - Motherhood Maternity
Sunnies - c/o Nectar
Sweater - for sale in my shop here
Necklace - Ann Taylor
Shoes - Clarks
Polish - Julep
Baby Loudmouth was supposed to be the size of a cantaloupe at this point, but he looks more like a watermelon to me. In related news, his due date is a month from tomorrow! OMG!! This year has felt so slow, yet has gone by so fast. It's weird. We're excited though!
If you're wondering about the title, there was indeed a double rainbow on this day, and my outfit accidentally matched it. My mom suggested that it's a sign I might be having twins. Um, no. I think one is enough for awhile...
*Photos by
Megan Burke
on August 3, 2014 in San Fernando, CA.