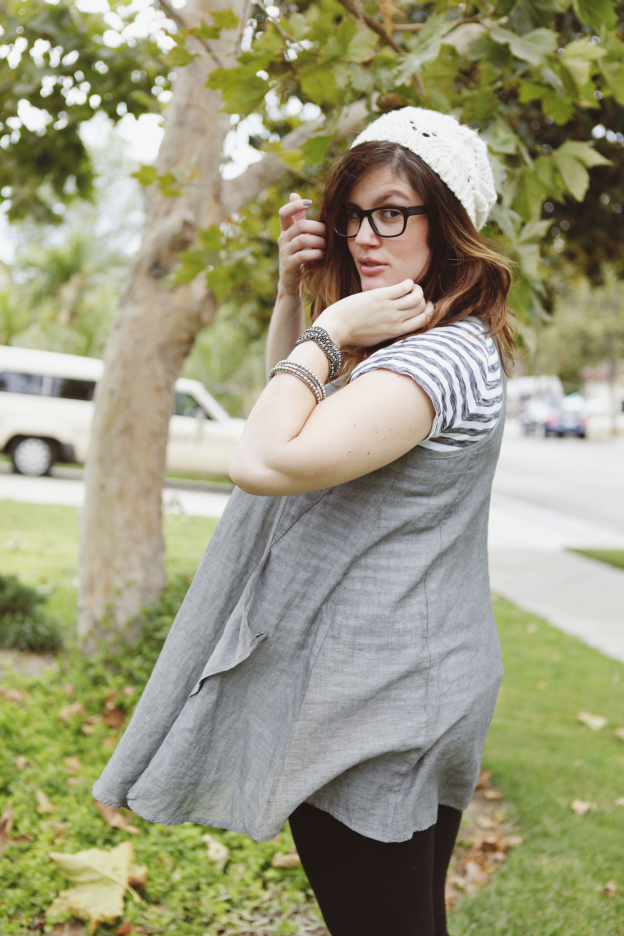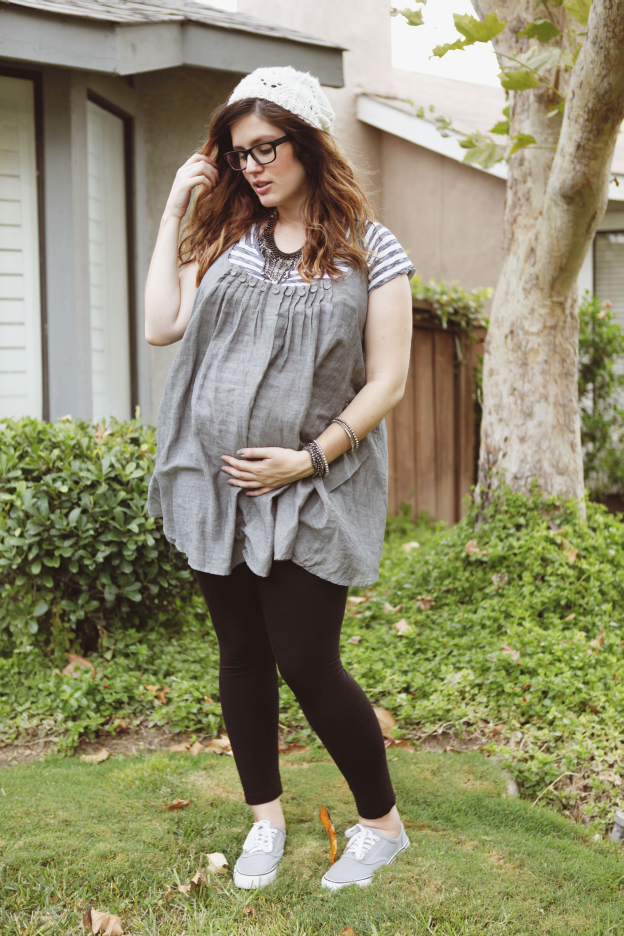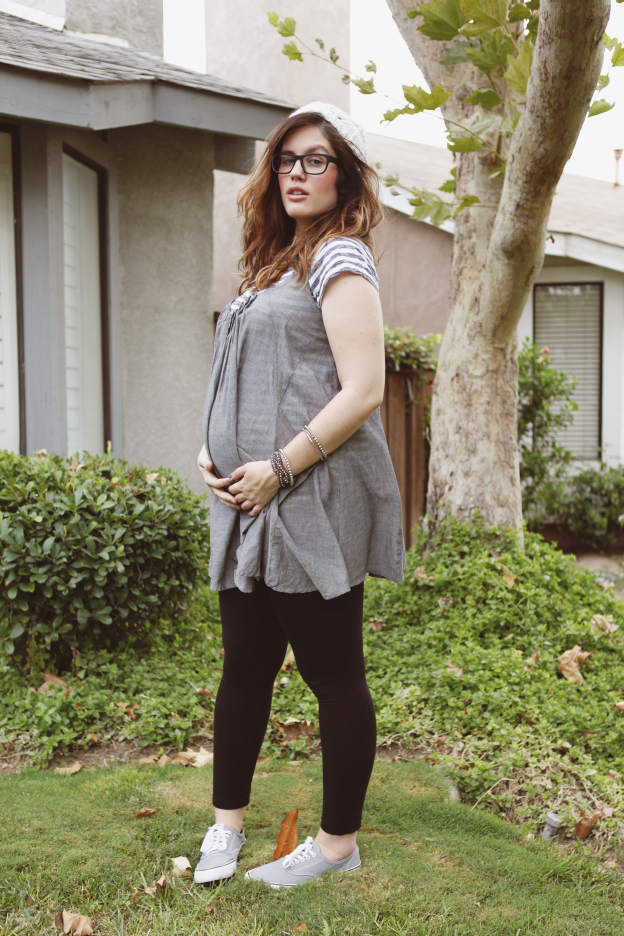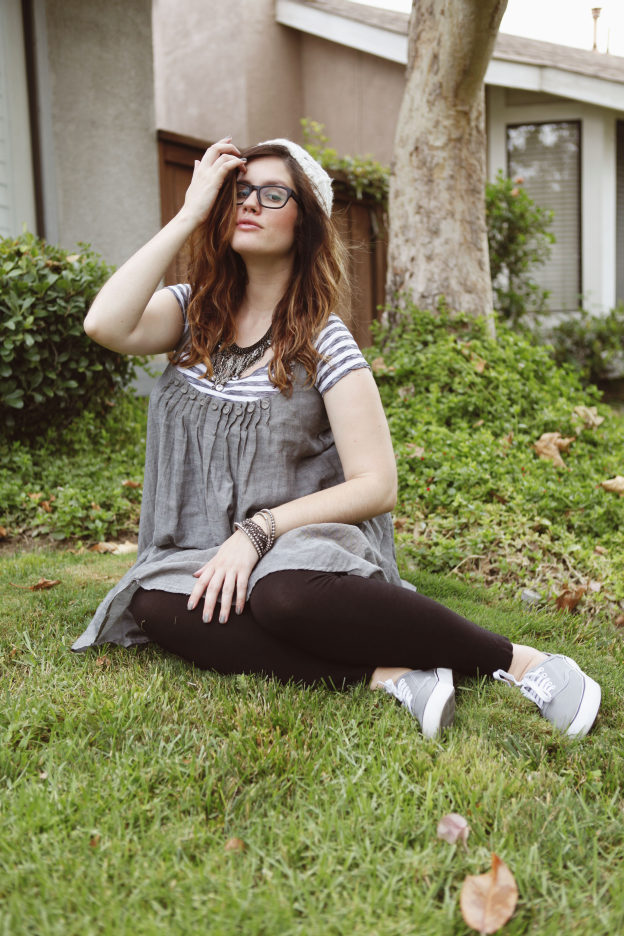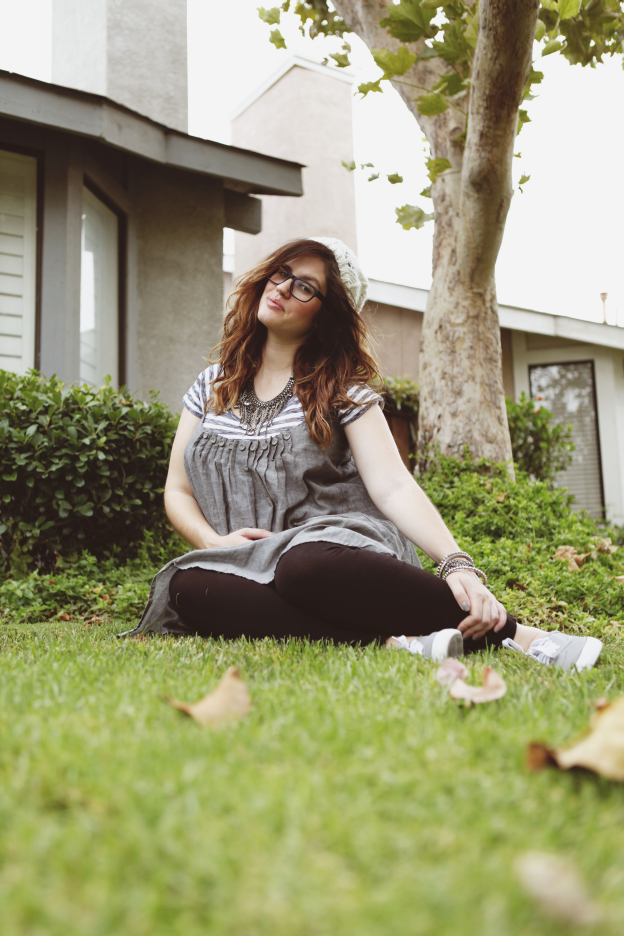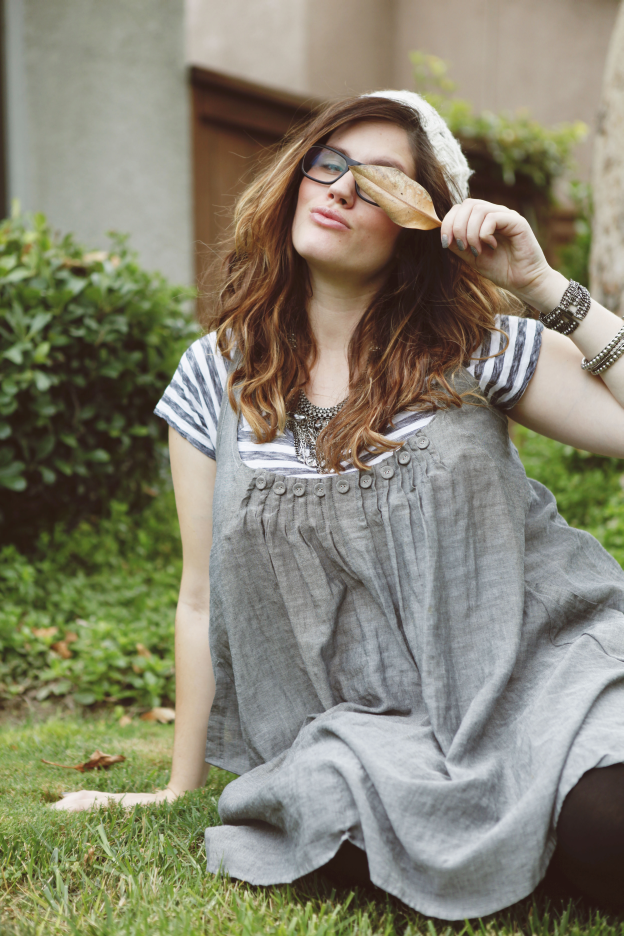 Outfit details:
Dress - gift from Mona
Shirt, leggings - Motherhood Maternity
Polish - Julep
Glasses - Warby Parker
Necklace - Ann Taylor
Bracelets - gift from my mom
Shoes - Target

If I wasn't holding my belly in some of these, I don't think you'd be able to tell I was pregnant. That's how big and comfy this dress is. And, no, I didn't find the WP glasses that were lost/stolen the night of our big Halloween party last year, though I did get a chance to replace them. I'm still excited that it's cool to be nerdy these days. In other news, my phone broke for the 4th time last week so at this point I'm considering churning my own butter and wearing a petticoat. Thoughts?
*Photos by
Megan Burke
on August 3, 2014 in San Fernando, CA.