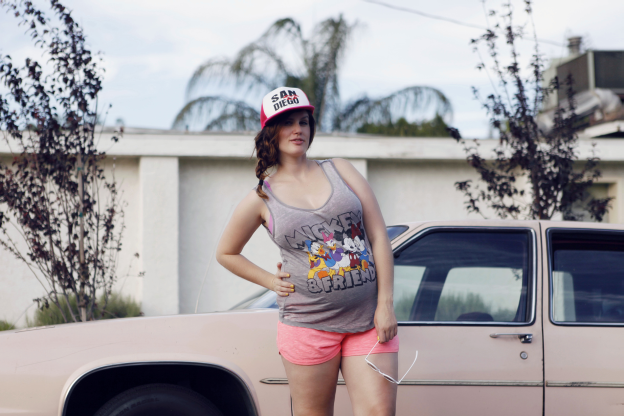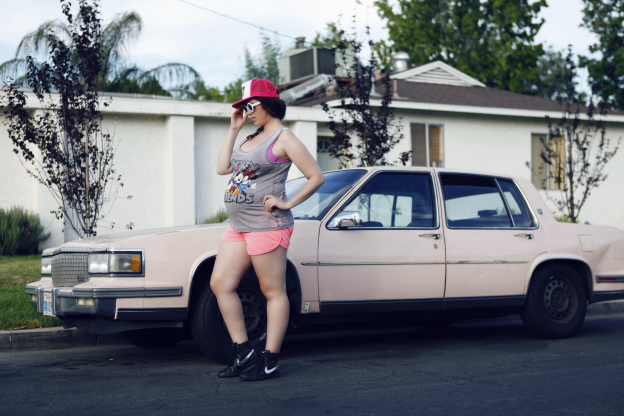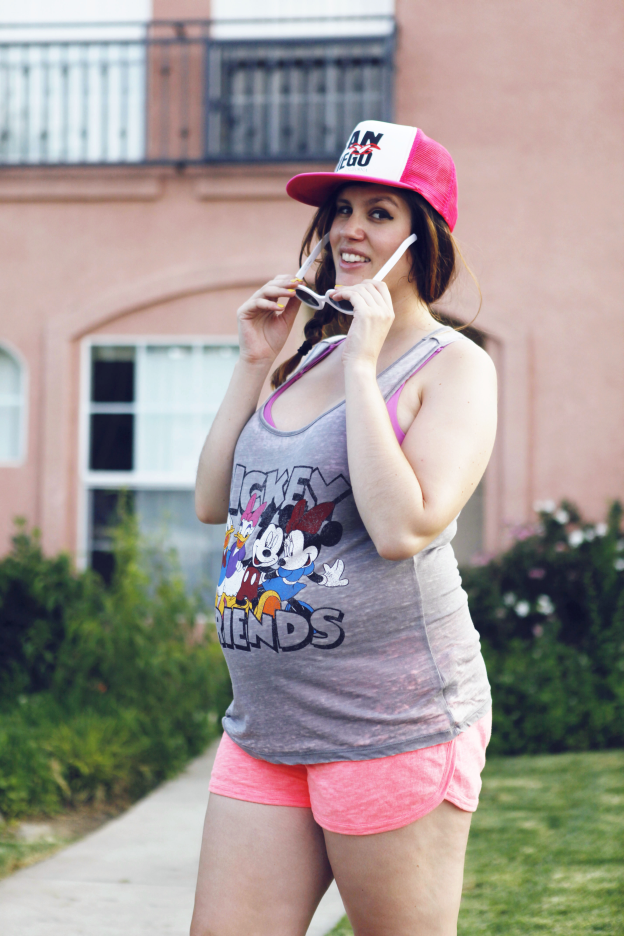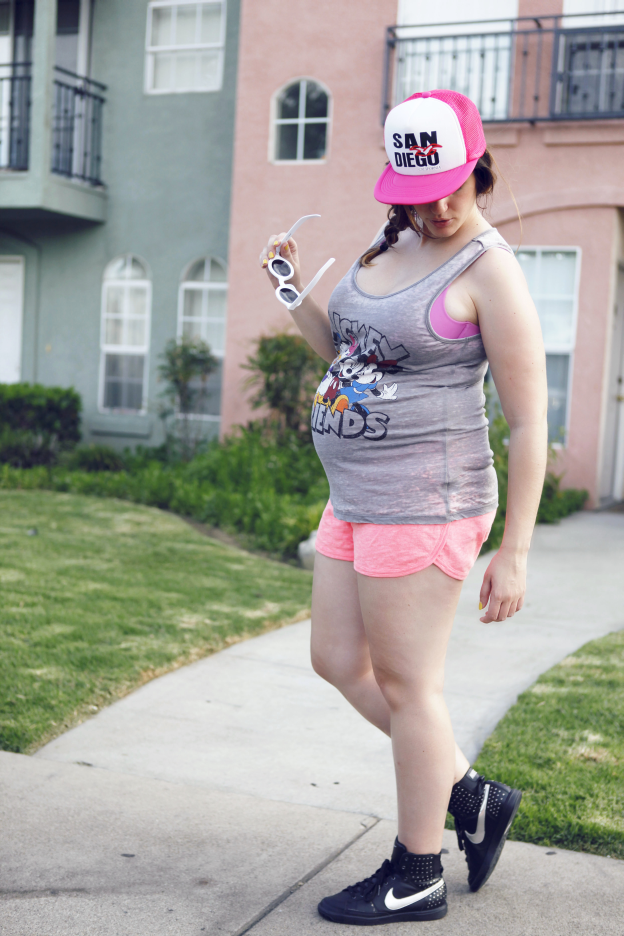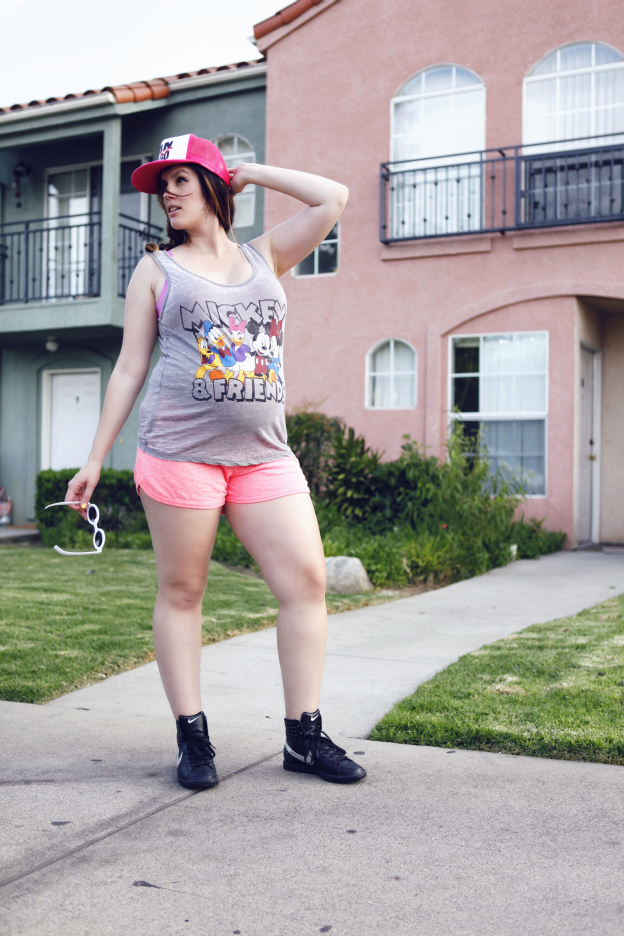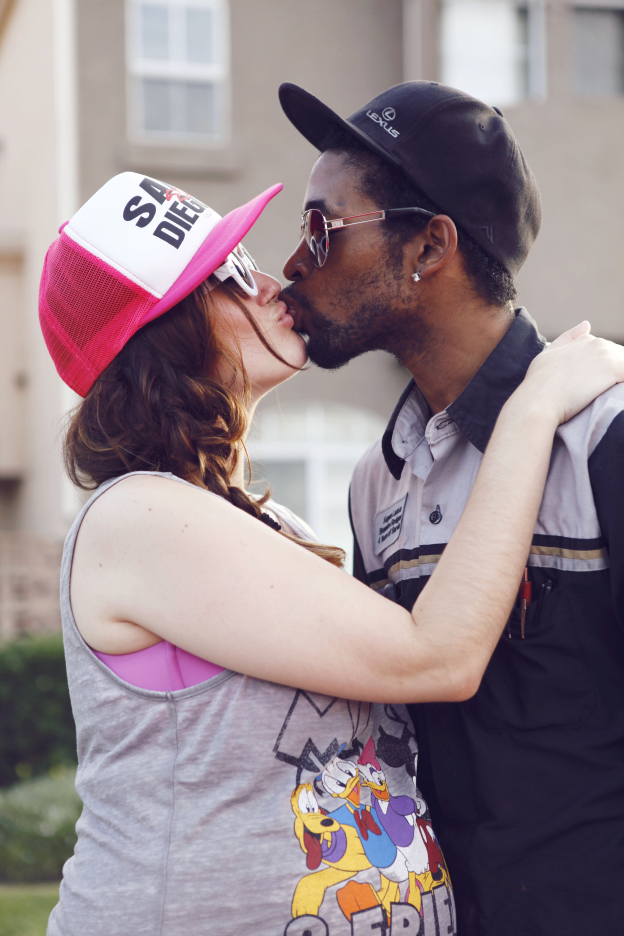 Outfit details:
Shirt - Target
Shorts - Motherhood Maternity
Hat - souvenir shop
Bra - c/o Vanity Fair
Sunnies - Mini Penny
Shoes - thrifted, Flashbacks
Seeing as we have a
lot
to do over the next month, I'm taking it easy this week and sharing some outfit posts from my 31st and 32nd weeks of pregnancy. Now that I'm in my 35th I'm feeling even more like a beached whale, but it's always nice when people tell me how good I look or that I haven't gained much weight (little do they know, mwahaha). So, thank you for that.
And to those of you who are sick of the baby shit: he's kinda taking over my life right now, so there's really nothing else for me to talk about. Eventually, though, all of this will stay over at
BL
and TLL will be back to normal, whatever that may be. :) Have a good week, all!
*Photos by
Megan Burke
on July 25, 2014 in San Fernando, CA.