Confession: We are so not ready for this baby.
Physically, from the way my body's been acting, I'm ready. Emotionally, I can't wait for him to finally be here. But as far as all the "stuff" goes, well, we are not that far. His room has zero furniture and is still half-filled with boxes. We have plenty of clothes, but no hangers or drawers. We have about enough diapers and wipes to last a day. We have bottles, but no breast pump. We have two carriers, and I have no idea how to use them. We have a car seat, but I just found out it was recalled. We have some books, not that he'll care about those for awhile. We have washcloths but no tub, and blankets but no crib. Don't even ask me if our hospital bags are packed, because you can probably guess the answer (not at all, and the checklist from my Lamaze instructor is buried somewhere).
Not as important, but pretty close, is our own bedroom. You may remember that the room at our last place was super tiny. At the moment, we only have a bed and a lamp, because that's all that would fit before. And actually, the bed should be replaced, because it's all sunken in and uncomfortable. We still need a stand for B's TV, a desk and chair for me, a shoe rack so that they're not just piled in the closet, a bookshelf for my insane collection, and seating for the balcony. I'm trying not to get overwhelmed and take things one day at a time, but it's hard when I'm surrounded by boxes all day and not
supposed
to really be doing anything with them. I'd go to the store for some of these things myself, but B and I are down to one car now, and I'm also not about to start carrying furniture. Obviously.
So, what did I do last night when I was stressed about all this? Turned to
Pinterest
, of course. Getting lost in other peoples' pretty shit never fails to calm me down.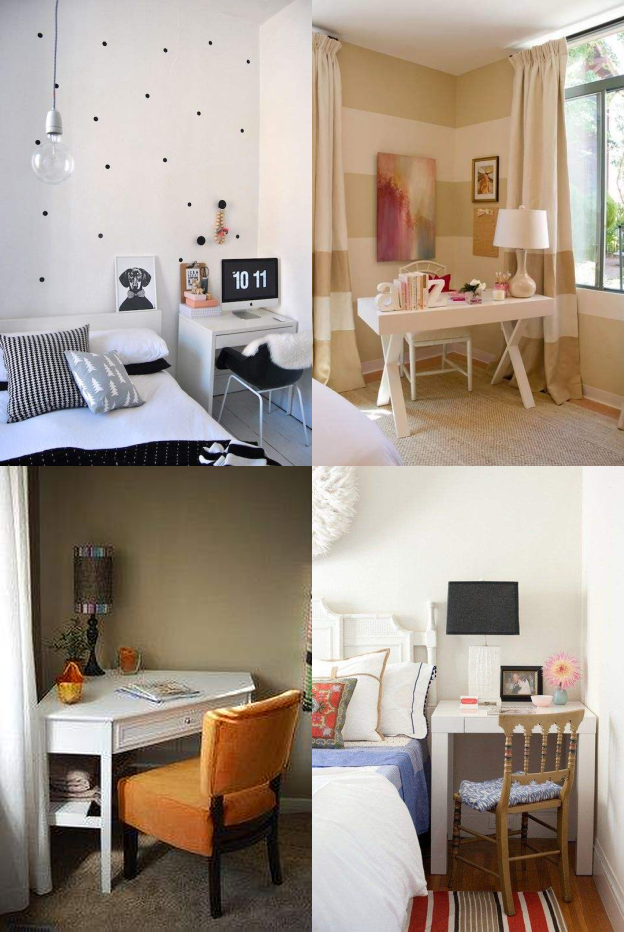 First off, I really like the idea of a corner desk. I think it would fit better in our space, and facing it out at the room instead of the wall would make me feel less claustrophobic.
source
/
source
/
source
/
source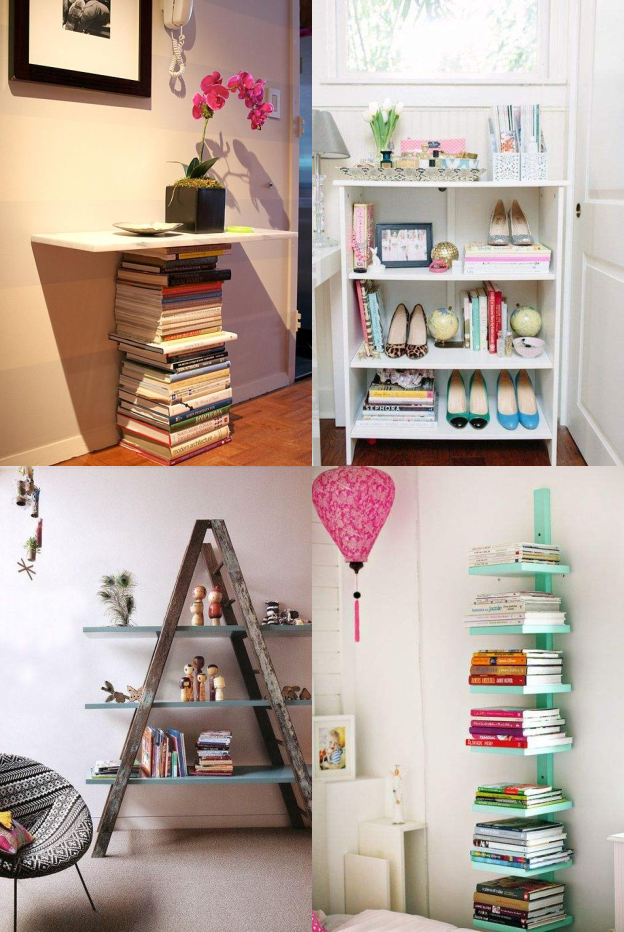 I'm also super smitten with these creative shelving options. That ladder idea would be a great project for B, don't you think? I love using my books as decor.
source
/
source
/
source
/
source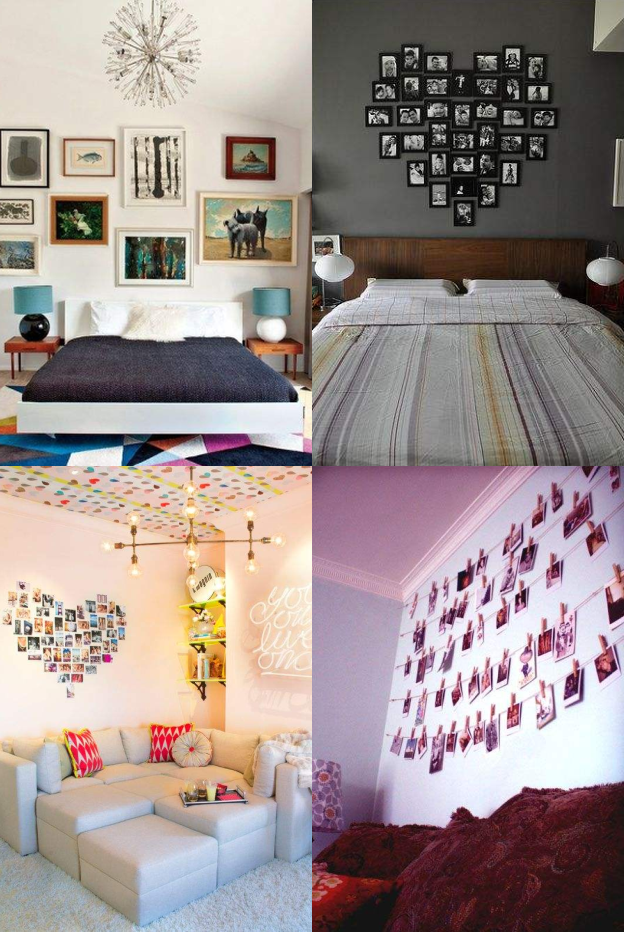 I want a fun but easy way to display photos and art. I just have a few decisions to make. Frames or no frames? Twine or no twine? Heart-shaped or in a grid formation? Hmm.
source
/
source
/
source
/
source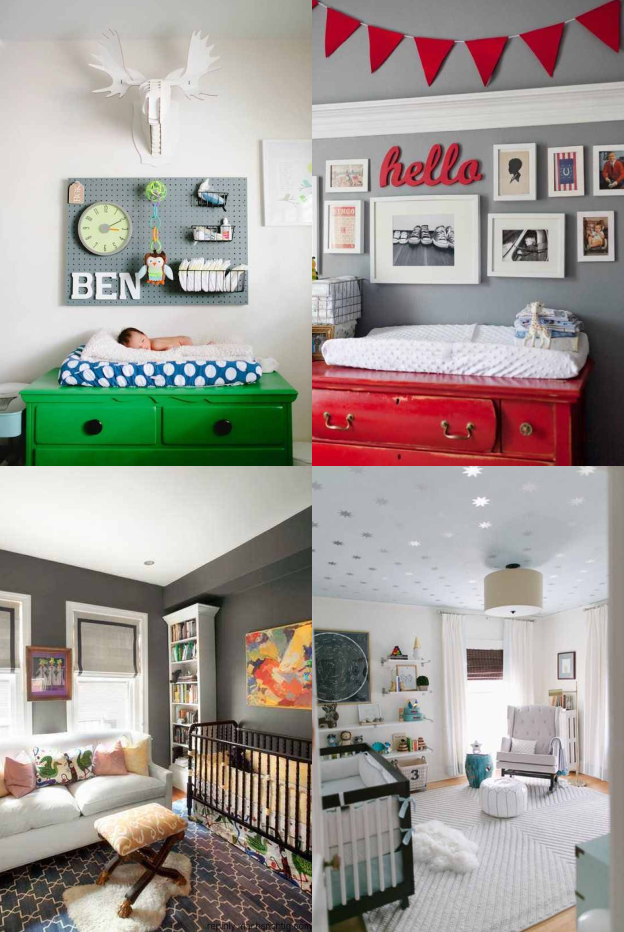 Of course, we can't forget about Baby Loudmouth -- although, I'm much more focused on getting the basics in order. We can always decorate later. I'm sure he won't mind.
source
/
source
/
source
/
source