"My goal is to provide you with the inspiration and motivation to live and love yourself and your life to the fullest." If you didn't read that on my main
website
, would you know it? Am I doing that?
I don't think I am. Not enough, anyway. And it's time for a confession, and a change.
I haven't fully surrendered myself to God and His plan for me.
Until now.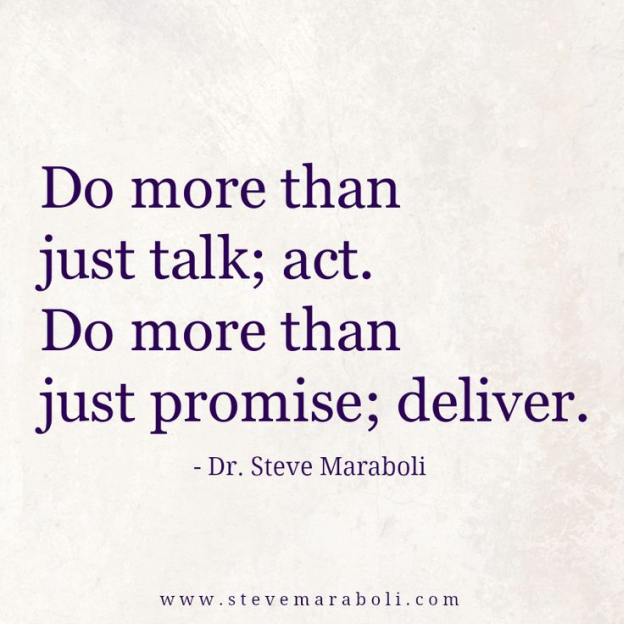 I started reading
The Purpose Driven Life
on September 6. I know this, because I wrote it down. I wrote it down, because you're supposed to read one chapter a day, for 40 days. But I cheated, and I'm a little farther ahead because it's just so good. I know I'm late to the game because everyone was talking about this book like, 8 years ago, but it showed up at exactly the right time.
Truth be told, I found it in a big bag of Brandon's shit. Not literal shit, of course, but from address to address he'd drag this reusable shopping bag full of papers and scratched-off lottery tickets and old receipts and pay stubs, and at the bottom there were piles of pennies and pens and lighters. I finally decided to go through it myself and throw away anything that didn't look important, and that's where I found the book. I needed it.
My grandmother, my dad's mom,
passed away
on September 8. She was 81. I'm never quite sure how to handle death of a loved one; it's always been a bittersweet occasion, because fortunately, I've never known anyone who left unexpectedly. My grandma, like my grandfather, had been sick for a long time. And now she gets to be with him, and she feels no pain, and ultimately it's a beautiful thing.
Around the time that my father headed down to Alabama for the funeral, my little sister was on her way home from a modeling gig in New York, and my baby brother was adjusting to being away at college, and my mom and her mom were taking care of
Kodiak
, the 14-year-old family dog that didn't have much time left himself. All of us were in our own worlds, facing our own challenges, but looking up at the same
supermoon
that seemed to reappear every night that week.
It's
said
that a full moon "is the time to liberate ourselves from the things not meant for us, the things we've been blinded by, the things too small for us, the people who do not add to our lives. This is the time to free yourself of what's been weighing you down and holding you back. All that's been in shadow becomes illuminated and clear. You are ready to let go of things you no longer need." It's no surprise, then, that I began to rethink and reevaluate my life, that I began to brainstorm and jot down ideas like mad, that I began purging my closet, that I began a fresh journal, that I began writing this blog post.
I've also heard that when God closes a door he opens a window, and our son was born the same day that my dad, heartbroken, finally took Kodiak to be put down. My parents didn't tell me until later, because I was obviously busy having a kid (you can read the birth story
here
) and, they were worried about how I would react since we were still mourning my grandmother's death. A few days earlier a sweet
friend
had texted me: "It's good to know that there will be someone with you in labor that can communicate with God in ways that we can't." It reminded me that our loved ones never really leave us.
During the last few weeks of my pregnancy, I read more than I wrote, listened more than spoke. I took in handfuls of words like candy, gulping them down in an addictive frenzy. I read words by women who want to help women through their spirituality, like
Helen
and
Grace
, and through their stories of motherhood, like
Julianna
and
Ashlee
. I read writings for writers by
Esme
and
Allison
, and blog posts for bloggers by
Sarah M
and
Sarah V
. I read the honesty of
Sarah P
and
Kristie
, and about the faith of
Casey
and
Shauna
. I tweeted and commented and pinned and bookmarked and I thought, okay, this. This right here.
THIS is what I want my blog, my writing, my work, my life to look like.
I want it to be overflowing and bursting at the seams, chock-full of love and light, kindness and encouragement, grace and guidance, prose and praise. I don't want there to be any confusion as to who I am or what I do or why I exist.
I know my calling.
I just need to continue to hone and focus and channel it, through everything I do, on and off-line. No more fluff. No more distractions. I want every blog post and social media interaction, every phone call and in-person conversation, every word and communication to reflect my purpose. I, too, want my spirituality and faith to be apparent. I also want to inspire
writers
and
bloggers
and
women
and
mothers
. And maybe I already do, but only sometimes. And that's not fair to you or me, or to God.
I know that at some point, I'll fail. But I also know that, as always, I'll pick myself up and keep going. And it gets easier to forgive myself, every time.
There have been moments and seasons when my faith has faltered and faded, blinded by the hustle and bustle of the world around me, the unspoken rules and materialistic expectations of society. It's in those times that I lose sight of my purpose, that I forget to live loudly, that I begin to feel that something is missing from my life and I don't know what. It's in that state that I feel alone and confused, and I start doing things because I feel that I should instead of knowing the reasons why.
But that faith always returns, usually in the midst of a struggle or the wake of a painful event, when there's nothing else to turn to and I feel that I've hit rock bottom again. It returns during transitional periods, when I'm changing or the world is changing around me, or both. It returns during periods of love and loss, when emotions are all over the place and life seems too short. It returns when I least expect it and when I need it most, and it returns when I'm convinced that I can do everything on my own and find out, the hard way, that I can't.
I'm learning, again, that the best things in life aren't planned -- or at least, not planned by us. And as much as I believe we should follow our dreams, we need to make sure that those dreams are created for the right reasons, and that they they are followed wholeheartedly. I'm ready to recharge, restart, and refine my dreams, even though my purpose is still the same: to
love myself
, and to
love others
, and to
encourage others to love themselves
.
Because life, after all, is about love.
I am currently on maternity leave and won't be around as often for the next couple months. Fortunately, I have lots of guest posters holding down the fort for me! If you'd like to contribute, feel free to shoot me an email. Be sure to follow Baby Loudmouth as well for weekly updates about my growing family.
*Photo found
here
.