Hi there new friends!! I'm Jamillah from
Made-To-Travel
and I'm so happy to be a guest at Steph's Loudmouth Lifestyle! Steph was really smitten by my post
New Uses for Old Things
, so I am really happy I get to do a part 2 on
The Loudmouth Lifestyle
!
Here are a few things that I've found new uses for around my home :).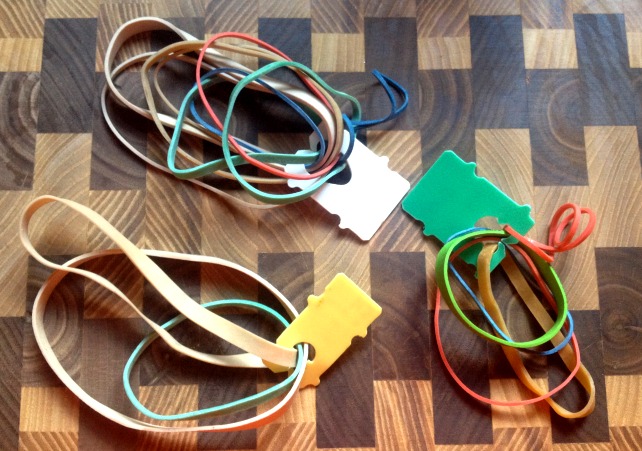 Rubber Band Storage : I keep those little tabs from my bread to organize rubber bands. I've actually tried a couple of different solutions for rubber band storage (binder clips, paperclips, clothespins), but these little tabs work the best for me. So easy to take on and off!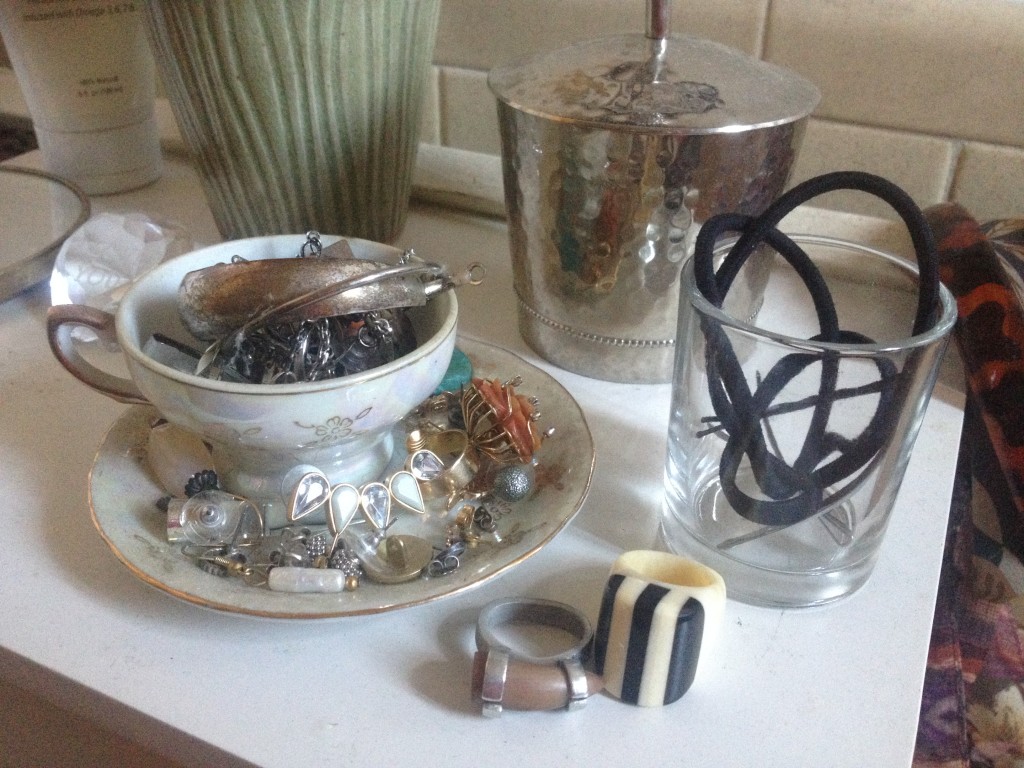 There's actually a couple of sneaky reuses here!
Teacup Jewelry holder
:
My dad's gf's mama (aka my mooti) gave me this pretty little teacup, too tiny for my tea but great for my jewelry, I mostly use it now for studs and other earrings.
Hair tie/bobby pin holder:
This little glass vessel was a small candle I received at a wedding...new life as a much needed hair tie holder.
Towel Rack to Headband Holder:
You can see in the corner I have my headbands, that I use when I wash my face just hanging on some unused space on my towel rack.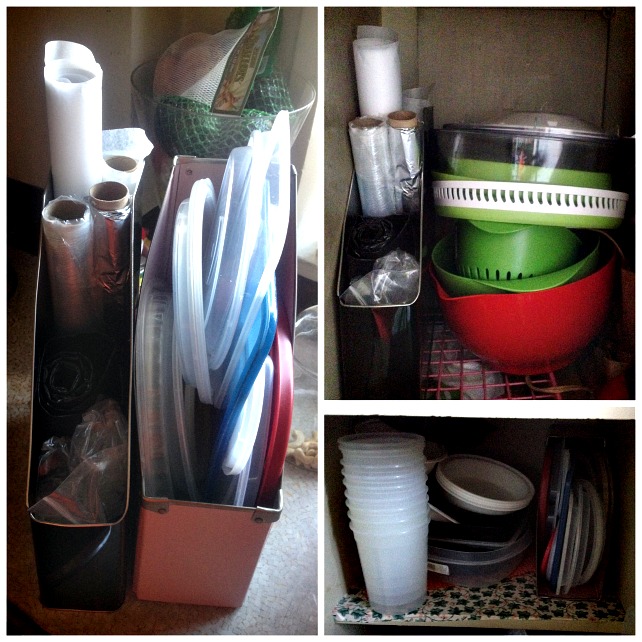 File Holder to Kitchen Cabinet Organizer- Once I bought a filing cabinet these file holders kind of became useless for my desk, but they became GREAT for my kitchen! I use them both upright to hold foil, baking sheets, wax paper ect and laying on it's side to organize the lids of my tupperware! PS- you can make your own file holders out of cereal boxes EASY.
If you're a bit of a DIY girl (like me, winky), here are a few DIYs I've shared on Made-To-Travel that are all new uses for old things!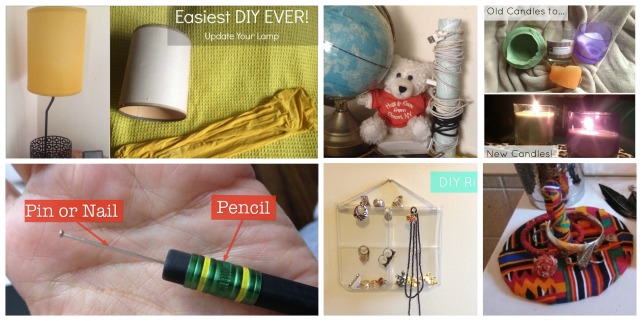 Top Row l-r: stocking to new lampshade //paper towel roll to chord organizer // old candles to new candles // Bottom Row l-r: pencil to nail dotting tool // packaging to ring holder // cd/dvd spindle to jewelry holder
And even though I have done all this upcycling there are still brilliant upcycling projects I have yet to tackle! Do you have any great new uses for old things!? PRETTY PLEASE tell me on twitter! I would love to add it to my list!
Thanks so much Steph for having me!!!
Jamillah lives in NYC and writes about ethical shopping and happy things on Made-to-Travel. From fair trade, to eco-friendly, to thrifting-- she is passionate about showing there's plenty of opportunity to shop for a better world and every single person can do it! Find Made-To Travel on Bloglovin / Pinterest / Twitter / Email: made-to-travel(at)outlook.com