When I was younger, I imagined that one day, someone would find my journals. She'd read about my struggles and successes and know that she's not alone. The internet allowed that dream to come true, and now I'm able to connect with women all over the world. It's pretty amazing.
Keeping a personal element and authentic voice has been crucial to my blogging since day one. I really respect
other bloggers
who also aren't afraid to be genuine, too. But what if you want to show a slice of "real life" and don't know where to start? As an Aries, an
ENFJ
, and a self-defined
Loudmouth
, it's easy for me to write about the intimate details of my days. I'm well aware that not everyone is so open though, and I'm hoping to help you out with some ideas right now.
Don't worry, loves -- you're not required to post a selfie sans makeup or clothing like I did, above. I'm kinda weird and you don't have to be just like me. We'll start small, k?
1) Write about where you started.
I loved the book
#GIRLBOSS
for many reasons, but mainly because Sophia Amoruso wasn't afraid to admit that she started her company without a degree and only $50 to her name. I find it super inspiring when someone tells their success story but doesn't make it seem easy. Most people have worked really hard to get to where they are, and I appreciate creatives who are transparent about their journey. Whether or not you're exactly where you'd like to be, it'll still be interesting to your readers to hear about how you got there. Everyone has a story to tell and it could inspire someone.
2) Own up to a mistake you made.
Last year, I made a big blogging mistake and
wrote about it
. I also told you guys about my
car accident
, my
quarterlife crisis
and my
sexually promiscuous
past. I've confessed to
jealousy
,
rebounding
, and
insecurity
too. Owning up to our
flaws
shows how vulnerable, humble and genuine we are. Your readers know that you're not perfect, but they want to know ABOUT that. And when an apology is necessary, they want to hear that you're sorry. Don't be afraid to reveal that you're human.
3) List your personal goals.
Another thing that we can all relate to is goals. Whether they're big or small, for business or pleasure, we all make them. It's inspiring for me to read what other bloggers, writers, entrepreneurs and women in general are working towards. Be sure to post
updates
about your progress, and (to go along with my last point) feel free to admit if you eff it up. As a bonus, share your tips on how to keep and manage goals. Don't forget that 2015 is coming up and most people will make resolutions!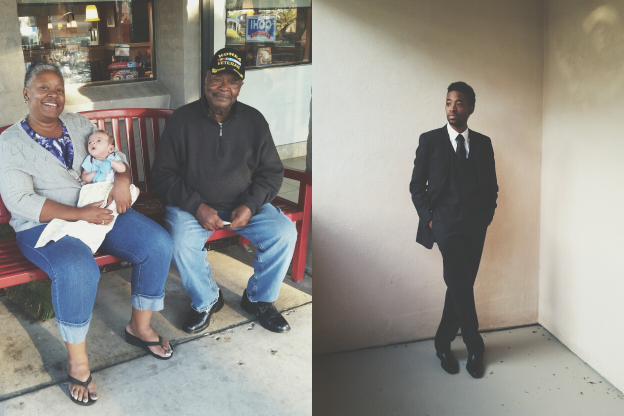 4) Mention friends and family.
I totally respect the privacy policies of others and if you absolutely don't feel right posting pictures, names, or other information about your loved ones, go ahead and skip this point. But if that's not an issue for you, why not introduce your readers to the important people in your life? Everyone who has met me knows that I have a blog, and most people are okay with me posting about them. This is another human element that your readers will enjoy. I know that when I read a blog that never mentions a
friend
, significant other, or
family
member, it always makes me wonder.
5) Tell your love story.
Similarly, if you have a boyfriend/girlfriend/husband/wife/etc,
share your story
. Even the most bitter and skeptical love to read love stories! There is always a way to tie this in to your blog's theme, too. If you're a food blogger, share a recipe from the first meal you had together. If you post about home decor, write about the first house that you both lived in. If you take fashion photos, recreate the outfits from your first date! When, where and how did your romance begin?
6) Reveal a messy room.
In today's Pinterest-perfect society, it can be embarrassing to confess that your home isn't constantly clean. Even though I got some flack for posting a photo of my
dirty dishes
one time, I also received a lot of feedback from readers saying that their house looked just like mine! Again, this is something that any type of blogger can incorporate. I really enjoy the
Casual Friday
series at A Beautiful Mess, for example. For years I thought to myself, "where's the mess?" But I love that they finally started posting behind-the-scenes photos and showing the reality of creating (and cleaning up) their projects.
7) Talk about a challenge and how you overcame it.
I admire bloggers like
Sally
,
Cassie
and
Alysia
because not only do they share their struggles, but they also explain how they got through them and how you can, too. I hope this doesn't come as a shock to you, but your readers are (mostly) thinking about themselves. People use the internet to find information that they can apply. They want to know what YOU can do for THEM. So, learn to mesh your own life with the lives of your readers. We all face similar challenges and being able to turn to each other for help is what makes the internet so amazing!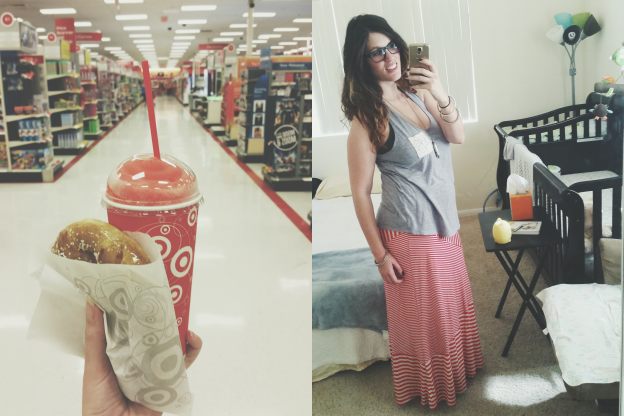 8) Share your blogging secrets.
It's clear from this post that I don't mind sharing how to make your blog bigger, better, and more fun. Most of your readers are probably bloggers themselves, and they want to know how you do it. Don't hold back your
tips and tricks
! Your followers will seriously appreciate you.
9) Mention other hobbies, interests and indulgences.
We want to know what you do besides blogging. I mean, you DO like other stuff too, right? (If not, it's probably time to
take a break
and find something.) You don't want to confuse your readers (or yourself) by making a weekly column about each of your favorite pastimes, but it'd be a good idea to mention them in passing. It's always fun when I find out that a fellow blogger has something random in common with me. Admitting to your guilty pleasure music (mine is Katy Perry), favorite junk food (Golden Oreos with Nutella), or celebrity crush (all of The Avengers) isn't critical information, but does give your followers something else to connect with.
10) Take advantage of social media.
If your blog is 100% business and you absolutely CANNOT use tips 1-9, this one is for you. Actually, everyone who has ANY kind of blog should be on social media. This is the best way to connect with your readers as much as possible. No one will fault you for posting photos of yourself, your friends, your kids or your food on
Instagram
because that's the proper environment for it. Your followers will love reading witty quips, condensed tips, and social commentary on
Twitter
. And
Pinterest
is the best place to compile photos of DIY projects you'll never do, recipes you'll never recreate, and wedding inspiration that you won't need for another 5 years. Social networks were made for connection, and they are there for your enjoyment. If there is anything you don't want to share on your blog because it doesn't make sense, maybe you can show and tell it somewhere else. Plus, everyone and their mom has a
Facebook
, so if you want to broaden your audience that's your answer. Actually, my mom uses it more than me, but I digress. Get out there and get real!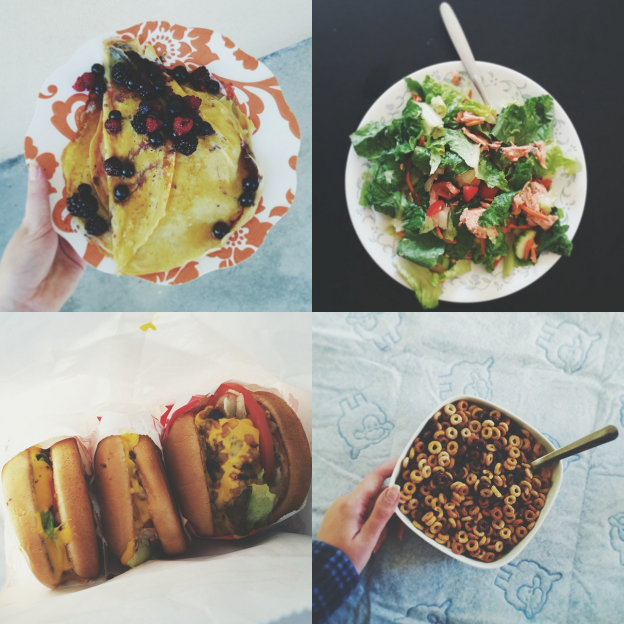 *All photos taken by me, with my phone and edited with VSCO.