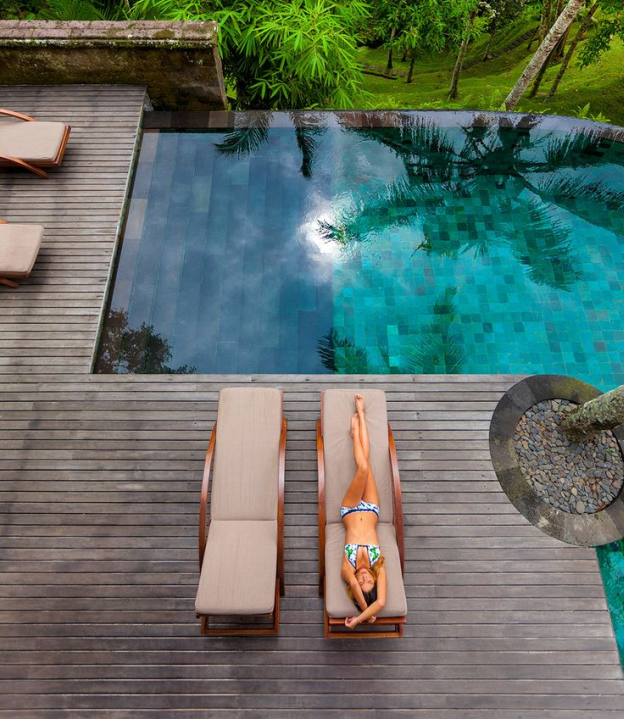 I love being a lifestyle blogger. It's my dream job. But like all jobs, it does come with challenges. For example, I'm forced to attempt a balance -- between living my life and writing about my life, taking care of my baby and
writing about my baby
. I recently wrote
about this struggle
and I don't think I'm alone. We don't want to neglect our blogs, but we also can't ignore other responsibilities, people, and passions.
Learning to navigate it all is a constant process, and if we get too caught up in it, we can experience a creative resistance. During my last few weeks of pregnancy,
I jotted down at least 30 blog post ideas -- but once I sat down to write, it was hard to find the motivation.
Because of the big life change I was about to experience, I had other things on my mind that were more important than my career (which, contrary to what I used to believe, do exist). Once I was no longer pregnant, I could no longer concentrate on "normal" topics like cute
outfits
and pretty
food
platters.
The ideas that did light me up inside took three days to write about instead of my old three hour time limit.
My priorities had changed and therefore, so did my schedule. (Making sure my son gets fed is more crucial than curating content. Duh.)
There are plenty of articles out there (and even
books
) about
beating blogger's block
and how to come up with
ideas
-- I even wrote about
how to find inspiration for your posts
in the past. But what if you already have the ideas and inspiration? What if, instead, we're lacking time and motivation? I haven't been able to find many resources that address this, but I can tell you what has worked for me.
When I'm experiencing blogger's block, the best thing for me to do is to STOP blogging.
That may seem like an oxymoron, but it works -- and not just for momtrepreneurs.
Hear me out. In the spring of 2013, I was single, working 60 hours a week at a corporate job, going out every weekend, and going to the gym every night. Things have drastically changed since then, but at the time, I loved my life and felt that my blog was a distraction from it. I couldn't justify the effort I put into it, and though I enjoyed writing, I wanted to try other creative pursuits as well such as acting and modeling. I truly couldn't juggle it all, and after experiencing a big of
internet drama
, I felt that all signs were telling me to
step away
for a bit. It was the best thing I could have done!
During my
month off
, I got promoted at work, celebrated my birthday, and started dating Brandon -- who eventually became the father of my child and future husband. These things may have happened even if I had kept blogging, but because I had chosen to take that break, I was able to stay more present at these events and experience them more fully. I also started honing in on my skills and readjusting my priorities. I was able to think more clearly about how and why and what I wanted to blog, without all the internet noise.
Sometimes we get so lost in something that we forget to stop and think about it.
You don't have to stop forever, but take a day or a week or a month off. Take a vacation and "forget" your laptop. Spend a weekend away by yourself, or a few hours at a park with your phone in the car. Blogging is supposed to be fun, and it shouldn't feel forced. Take a step back, and then return with a vengeance! If you're waiting for the right moment, consider this your sign. I'm giving you permission.
Now, if you'll excuse me, I need to get back to my "real" life -- but I know that it will make my blog life more rich, more fresh, more fabulous and fruitful. Enjoy your week!
I am currently on maternity leave and won't be around as often for the next couple months. Fortunately, I have some great guest posters helping me out! If you'd like to contribute, feel free to send an email. Be sure to follow on Instagram, Twitter, Facebook and Bloglovin' so that you don't miss an update.
*Photo found
here
.