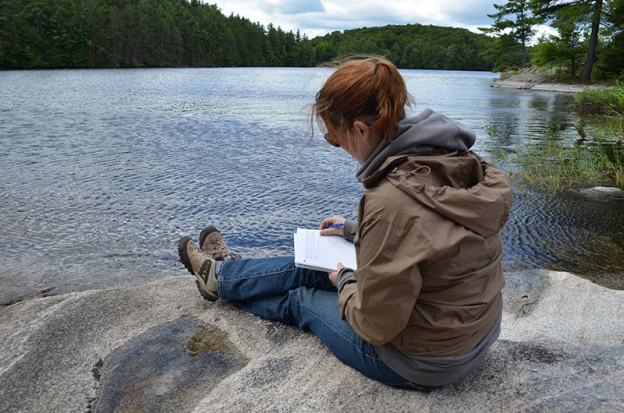 Even though I've been writing since I could talk, blogging for over half my life, and posting here at The Loudmouth Lifestyle since 2010, I've never been to a writing or blogging conference or retreat. It's something that I've always wanted to do, but for some reason, it's just never happened.
I'm determined to make 2015 the year, so I've been researching different weekend excursions across the United States. I was fortunate enough to travel to Las Vegas back in 2011 for a blogger meetup (see all the fun details
here
), but now I'm looking for something that has classes and workshops to help me hone my craft. I've found 5 possibilities that seem right up my alley.
If you've been to any of these or have a favorite (or are interested in joining me!) feel free to send a
tweet
or
email
. I'd love to get more info and it'd be fun to have a buddy on board. Let's do this!
Name:
Allume
When:
October 23-25, 2014 (dates for next year TBA)
Where:
Greenville, SC
Ticket price:
$225
Cost includes:
Admission, meals, gift bag, access to all sessions and keynotes
From the website: "Our goal at Allume is to minister to the woman, the blogger, the story teller. We want to love well, encourage, and spur women on to shine the Light that lives within them. We want to serve you in ways that cultivate the Light of Christ in you, help you expand your influence, use your influence well and encourage you with stories of those who are living out that Light. The Allume conference exists to offer a gathering place for kindred spirits to connect, learn, grow, and be refreshed so they can persevere in being a people who bring hope to the world through the social media medium."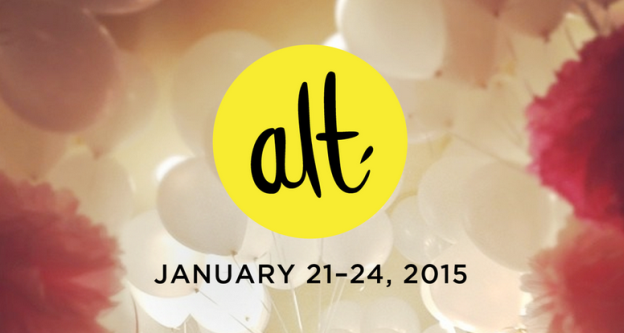 Name:
Alt Summit
When:
January 21-24, 2015
Where:
Salt Lake City, UT
Ticket price:
$625
Cost includes:
Admission, lunches, parties, access to all sessions and keynotes
From the website: "The founders of Alt Summit come from a blogging family. Understanding that bloggers and creatives needed the connections a live event would offer, an idea was hatched. A live event to discuss what is new, what is working, what is not and what is next. Alt is a place to connect. Finding peers, meeting new friends, brainstorming collaborative ideas and building relationships with brands are all important parts of Alt. Alt is like that amazing few days when you had that burst of inspiration that gave you the strength to connect with that person you had been thinking about which led you to collaborate on that awesome project. You were so tired at the end, but you felt good and you slept hard."
Name:
Your Writing Voice
When:
November 13-15, 2014 (dates for next year TBA)
Where:
Nashville, TN
Ticket price:
$729
Cost includes:
Admission, meals, lodging, gift bag, access to all sessions and activities
From the website: "I'm so excited to host this very intimate, intensive writing retreat weekend in my hometown. Have you ever had an experience where you could really let your guard down? You turned off your cell phone and got away from all of the pressures and responsibilities of life and suddenly you found you didn't have to try hard anymore. You didn't have to perform. You could just be. That's what I want this weekend to do. I want it to wake up our senses, to give us permission to drop our defenses, and to help us recover our creative sprits. I want us to feel connected and alive again when we leave. I want this feeling to be able to leak into our lives as writers and as people. I want us to take it home with us."
Name:
Vortext
When:
May 29-31, 2015
Where:
Whidbey Island, WA
Ticket price:
$950
Cost includes:
Admission, breakfast and lunch, access to all sessions and keynotes, select workshops
From the website: "Join us for an extraordinary weekend salon at the famed Whidbey Institute led by renowned women writers. Connect in diverse and powerful small-group workshops. Enjoy dynamic keynotes and discussions about opportunities and challenges for women who write. Share meals, open mics, conversation and community in a stunningly beautiful setting. Hedgebrook is a global community of women writers who seek extraordinary books, poetry, plays, films and music by women. A literary nonprofit, our mission is to support visionary women writers whose stories and ideas shape our culture."
Name:
The Blogcademy (Level 2 Workshop)
When:
February 28-1, 2015
Where:
Los Angeles, CA
Ticket price:
$999
Cost includes:
Admission, gift bag, access to all classes and activities
From the website: "It's time to level up. If you're serious about growing your business online, you'll learn all about it as we teach you how to brand and position yourself, what (and how) you should outsource, and give you the lowdown on creating products that sell! You'll get a branded pouch, access to our forum, and a 40+ page digest-style book. Plus there's free time for brainstorming, networking, and one-on-one feedback. We believe in sharing information, supporting each other, and expressing your true self. But most importantly, we want you to know that it's completely possible to live life on your terms."
PS: This is my 1,000th post! Thanks for reading. You guys are the best!
*Header photo found
here
.