The site address to
Pinterest
might as well be the bomb dot com. In my eyes, it's a great resource. I love pinning
recipes
I'll never bake,
crafts
I'll never make, and
hot black guys
I'll never date. But in all seriousness, I snag a lot of pictures for my posts (with credit of course), and if I didn't have Pinterest I'd be stuck filtering through good ol' Google. So, if pinning is both fun and functional,
what's the problem?
As much as I adore perfectly curated photos of home tours and holiday dishes, I also enjoy seeing the messy side of life. I've written before about
bloggers that get real
and
shared tips for how you
can do the same. I'm not the only one who yearns to read about true life scenarios and see what actually happens behind the scenes: Bonnie recently wrote about why she thinks
Pinterest is ruining Halloween
and, a year ago, Kate said that
Pinterest gave her unrealistic wedding expectations
.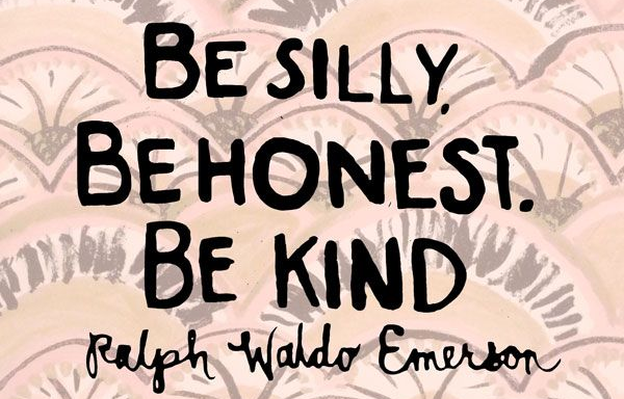 Here's the thing, friends:
Pins are just pins.
They don't tell the whole story. There was probably a lot of work that went into that one photo, but not everyone feels comfortable sharing those details (and, let's face it, we don't have time to read every back story). So we need to just enjoy Pinterest for what it is -- pretty pictures and inspiring ideas.
There's nothing wrong with that.
There's nothing wrong with "perfect" pictures and there's nothing wrong with the blurry, low-light, off-center, "bad" ones either.
What matters is what the photo means to you.
Cameras were created to preserve memories.
Some of my favorite pictures break all the "rules" of good photography, but because they captured me laughing with friends and family, or a meal I really enjoyed during a special time, or a vacation I was grateful for, they're beautiful to me. There's no shame in posting those photos. There's also no shame in taking the time to clean your house before shooting a home tour, or putting on makeup before an outfit pic. Do what you can with what you can.
Do what you want to do and don't feel like you have to do what others are doing.
Loudmouths, your photos and your blog and your life
do not have to look like a Pinterest board.
Love your life and blog your blog and pin those pins. They're different things and separate entities and you're allowed to enjoy all of them in a multitude of ways.
You're not perfect, but here's a secret: no one else is, either.
They just might not have the balls to admit it.
*Photos found
here
and
here
.