In April of 2007, I managed to get a sweet ass gig working sound for a puppeteering company. (Whom I will not name, because those fuckers screwed me over and still owe me $500!) Basically, we were doing a tour, entertaining U.S. troops in Germany, Norway, Belgium, and England. The trip was life changing. And now, I'm going to share some images and thoughts on each of the places I visited and some of the people I met!
First up : GERMANY
We were in Germany the longest, in a new city every day. A couple of cities really stood out for me!
HEIDELBERG
: This was our first stop-ish. We were actually in Manheim. However, we had a few hours before we needed to turn in for the night, so our awesome tour bus driver took us to Heidelberg for a few hours. It was my first taste of Germany and such a cool one! It's a really beautiful city with a river and a castle (all the towns in Germany have at least one castle). We walked straight up to the castle and then did souvenir shopping on our way down and back to meet the bus driver. I ended up getting 90% of my souvenirs in Heidelberg!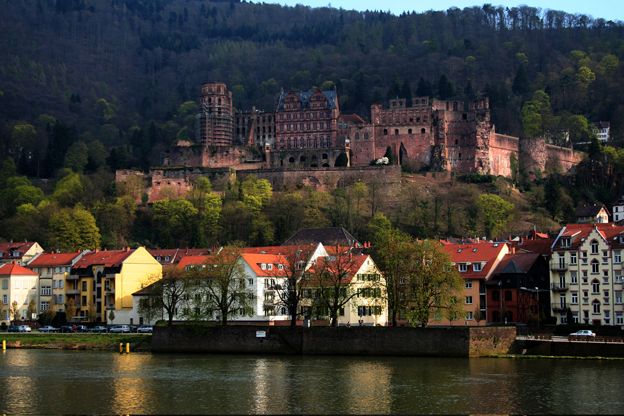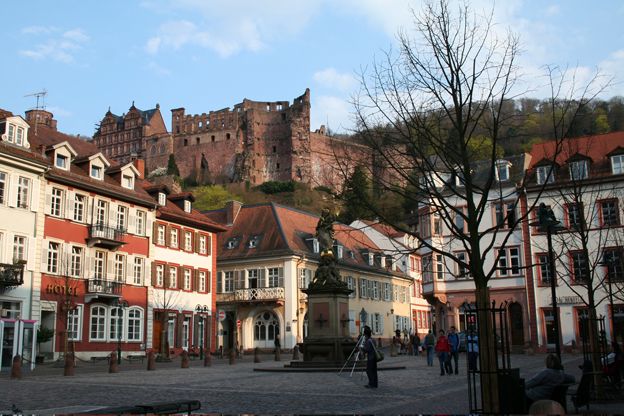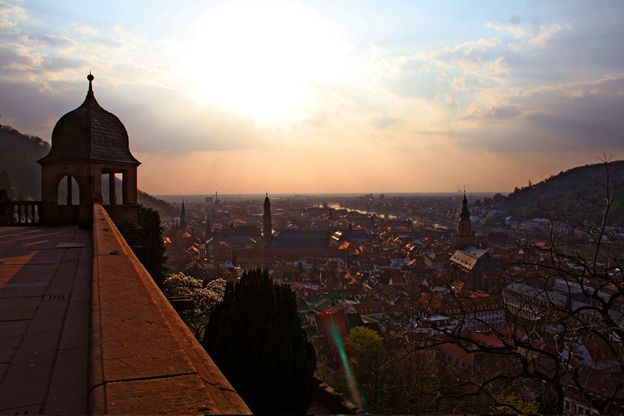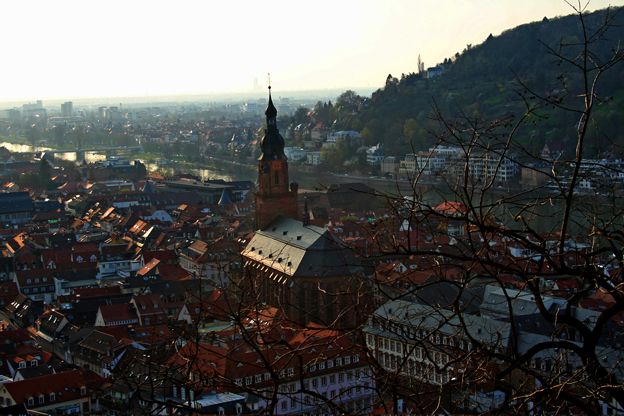 GARMISCSH
: This is by far and away my favoritest city in all of Germany! This was my first taste of mountains in Europe, and they are very different from the Rockies in the U.S. The Alps border the city, giving it this gorgeous backdrop and very picturesque feel. Most of the buildings have painting on the sides of them. Basically, Garmisch looks like a fucking fairy tale! Oh, and it's really cute. We had a fantastic little hotel just up from the downtown area. We could walk downtown, and check out the little metro area with shops and whatnot. I had the best steak of my life here. I also bought a really cool piece of pottery from a German artist and a few other things from an awesome thrift store. There were several second hand stores in town, which was great for shopping.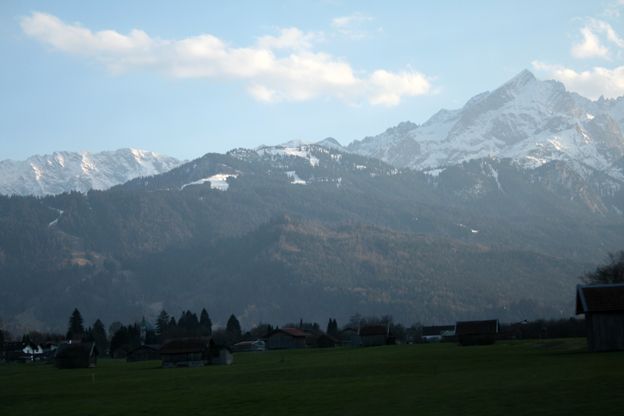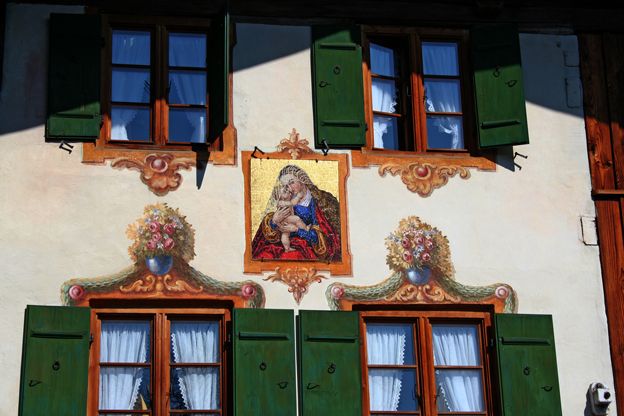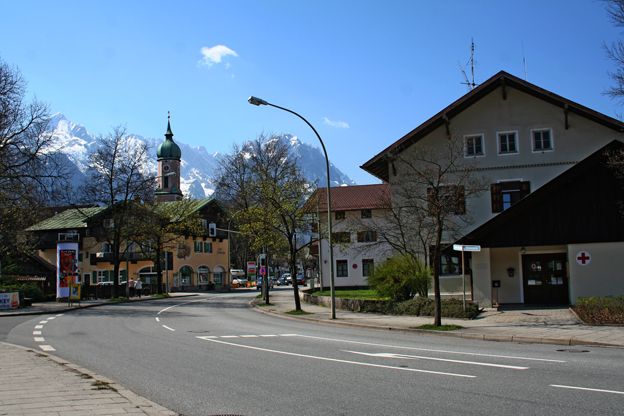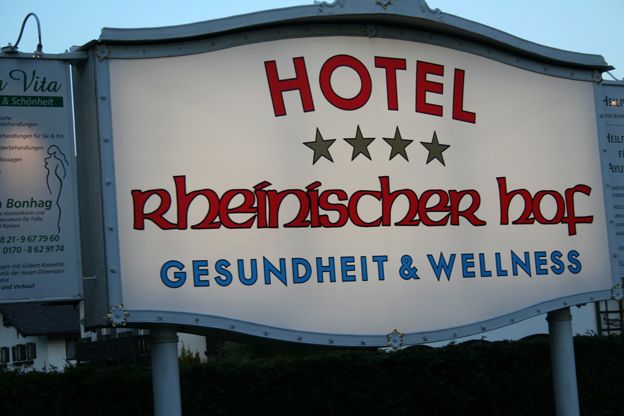 (The hotel where we stayed.)
ROTHENBERG
: This is a super cool city that was near a base where we stayed. We went into town on one of our days off. It's a medieval city that still has a surrounding wall. It's a touristy place, but who cares? It's gorgeous and old and fucking awesome!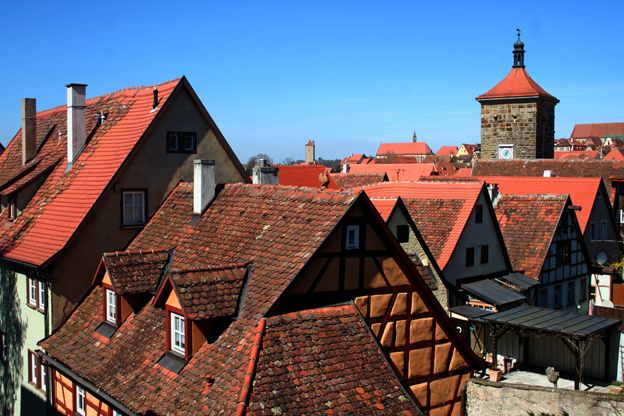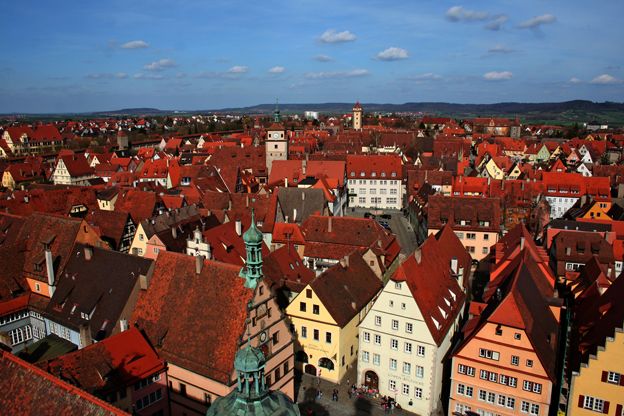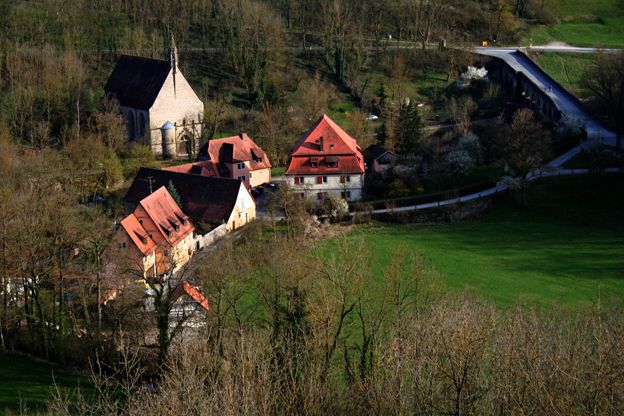 DACHAU
: Finally, I want to highlight the most moving part of my trip, Dachau. Dachau was a concentration camp during World War II. It was burned down (except for the gas chambers) following the war, because all of the bodies would've spread disease. It was rebuilt and is now open as a museum. It is a truly chilling and moving place. The gates through which every passes, say, "Work will make you free".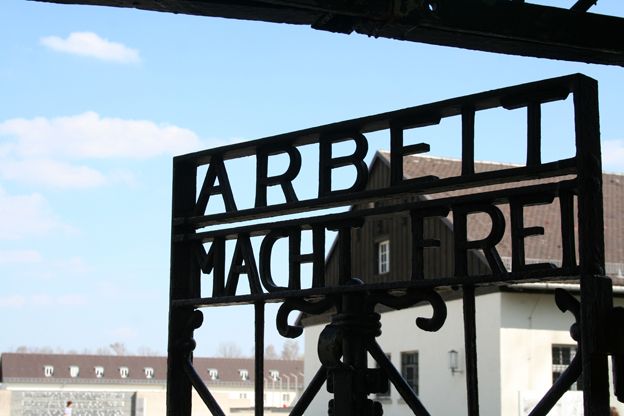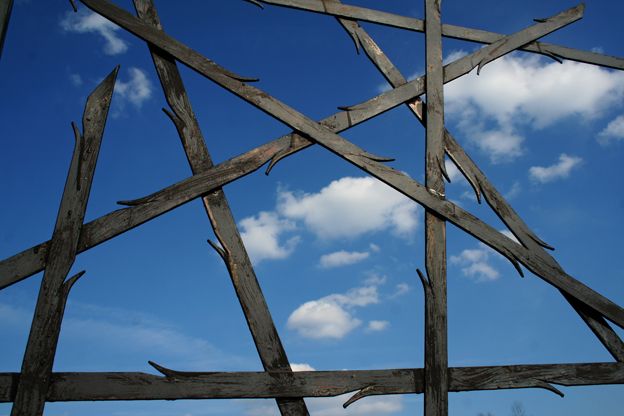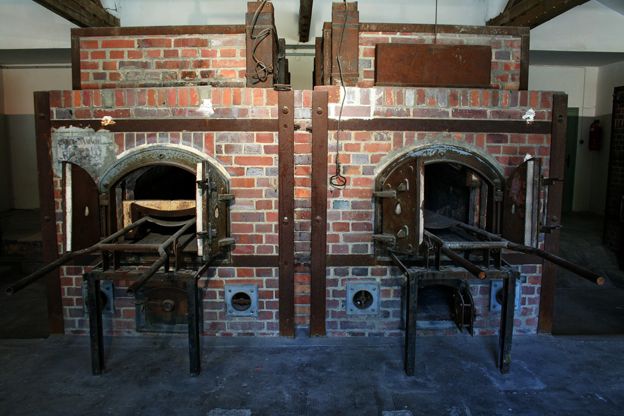 Fenna Blue is a NEOhio native. She's an avid geocacher and photographer. Her favorite pastimes are snuggling with her fluffy kitties and cussing like a sailor! She writes for her personal blog, The Honest Badger, and TV review blog, Gotta Watch It.