Deciding to go on the tour in 2007 was probably one of the best decisions I've ever made. It was awful and awesome all at the same time. I was a back up and didn't know I'd be going until a week before...and I was out of town in Florida. So I came home and threw a going away party and then left, all in the span of a few days. My friends thought I was crazy. I was paid some of my stipend before we left, and I intended to save half of it. But then the tour operators sort of stiffed us and I had to have that half sent to me. That company still owes me $500. But in the end, I never spent more than what I was paid, and I had a trip of a lifetime. And in that trip, I met the coolest people!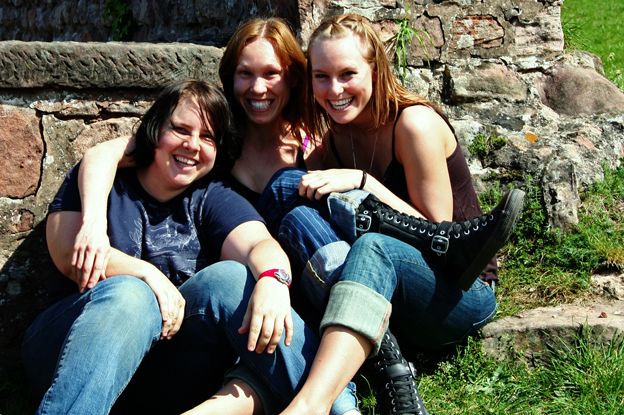 KINSEY
Kinsey and I were instant bests starting in the airport. I needed wifi, so we went to find a plug and wifi and that was it, we were inseparable. It actually caused problems, because I hated almost everyone else on the tour. When we went to cities, I'd immediately split, and Kinsey would come with me. All the people I hated thought i was corrupting her or something. Whatever. We roomed together in every city, and we took over the back of the bus, completely. It was awesome. Kinsey is still my best friend, though she lives in Omaha. I manage to get out to see her at least once a year.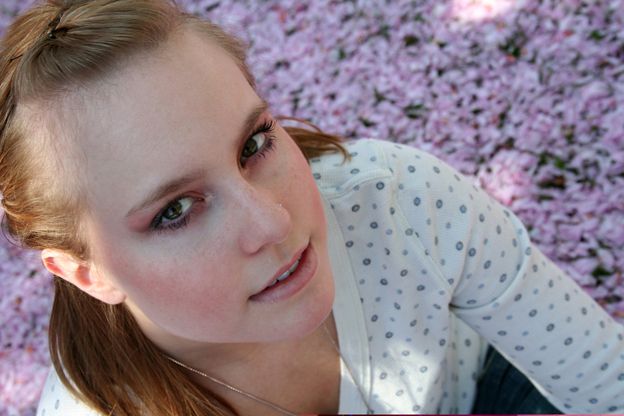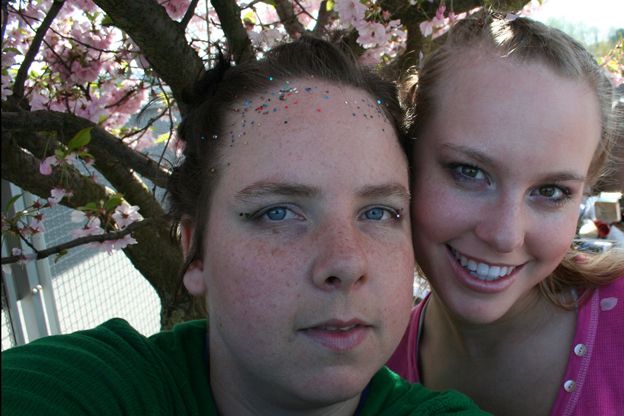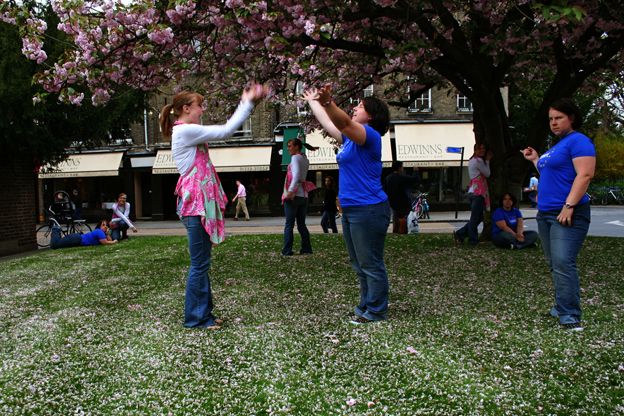 KIRSTEN
It took a little bit longer for me and Kirsten to become close. She was very quiet and kept to herself a lot. However, she was aware of the bullshit and the difficulty of the tour (I was really ostracized) and was there for me. She also has an explorer's heart, so we would go exploring whenever we could. There were many times when she and I would get up to early morning shenanigans because we wanted to see and do it all while we were there. Unfortunately, we've lost touch, which makes me really sad.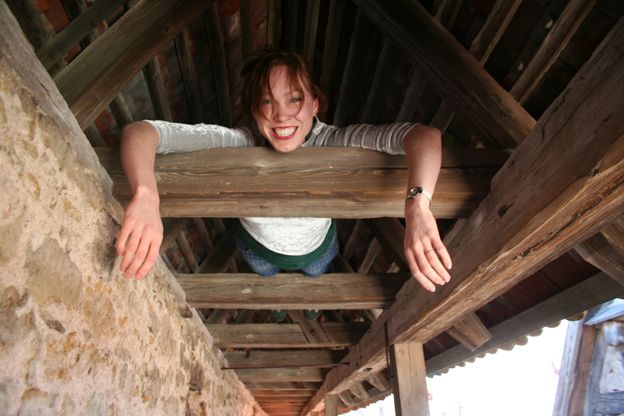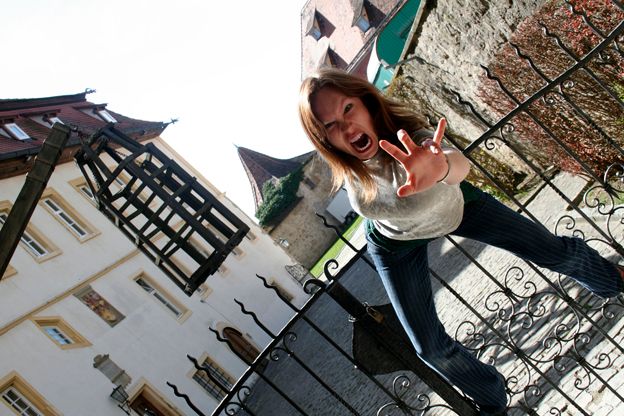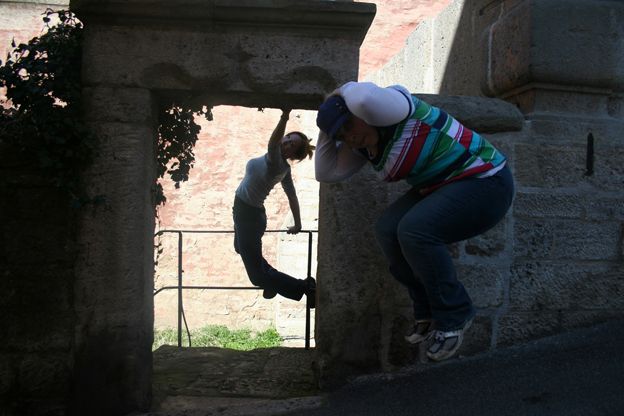 These girls really made the trip for me. Without them, I would've had to figure out a way to get home. Every time I was on the brink of ditching it all, we'd hang out in our hotel room until late and talk it out and commiserate...or go on some awesome walking tour of wherever we were and make crazy photos. I had about 8 million photo shoots with Kinsey and a couple with Kirsten. I even mentored Kinsey in photography, and she now has her
own business
in Omaha. We have so many inside jokes and so many things that we did and saw together, without the other assholes. When I found that ninety pounds in the gutter in London, I told them, I just wanted to go somewhere with only them and do something fun. All the other assholes on the crew could eat it...and I never spoke to anyone else ever again.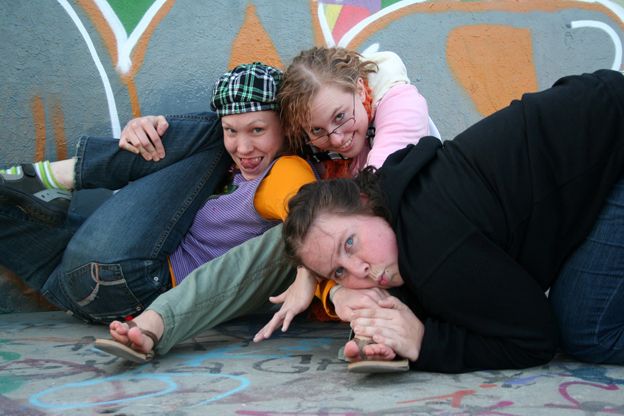 This trip was the trip of a lifetime, and I'm so glad I went on it. I saw so many things and I learned a lot about myself (and found a depth of emotion I didn't know was there, meeting different troops every day)...but I absolutely would not have survived without these Fags (inside joke, don't be offended). I'm so glad they were there to share the trip with me and to befriend me and I'm so glad that our friendship expanded beyond the tour.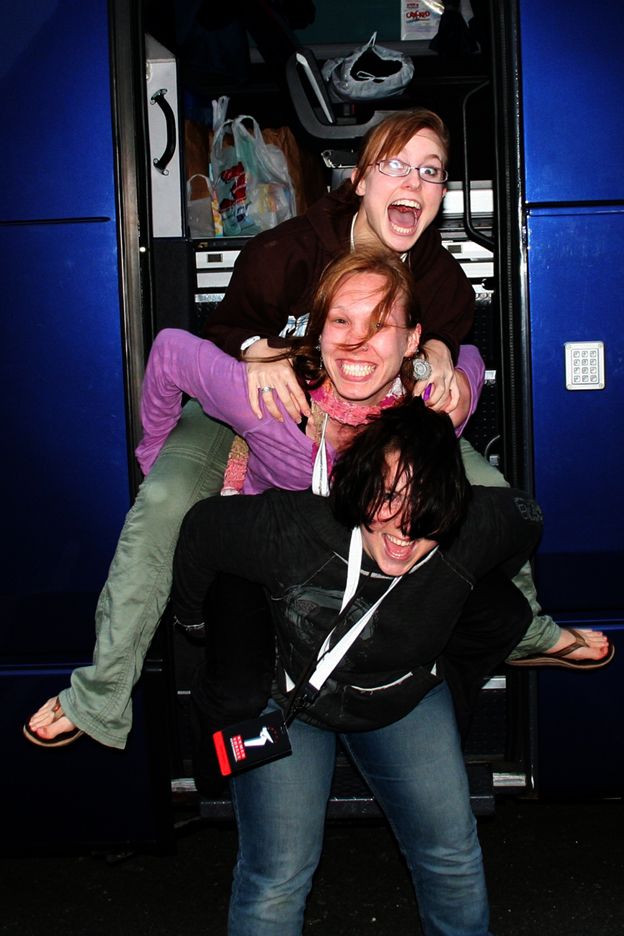 Fenna Blue is a NEOhio native. She's an avid geocacher and photographer. Her favorite pastimes are snuggling with her fluffy kitties and cussing like a sailor! She writes for her personal blog, The Honest Badger, and TV review blog, Gotta Watch It.