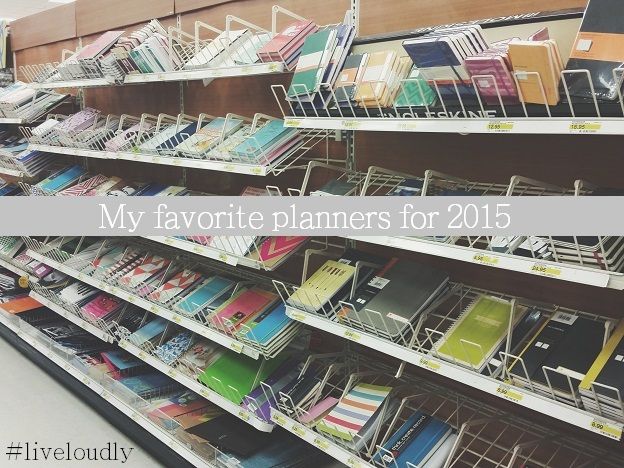 I'm more of a dreamer and a doer than a preparer, which can sometimes get me into trouble. But as much as I love to act on my impulses and jump right in with two feet, I also enjoy planning for things. I'm constantly making
lists
and
schedules
. In fact, I kinda have a calendar obsession: I use a separate one for each of my blogs, and one for appointments and other non-blog stuff.
Therefore, dear Loudmouths, the end of the year is my favorite time -- not just because the holidays are near, but because I get to plan for the next year! Call me nerdy, but there's nothing quite like the smell of a new planner's fresh, blank pages. Do you agree?
Because I use them so often, though, they have to be cute. I also don't like to spend too much on agendas or calendars because they get beat up and scribbled on anyway. Fortunately, I managed to find 5 of them recently that met my strict criteria. Now I just need to decide which one I want most...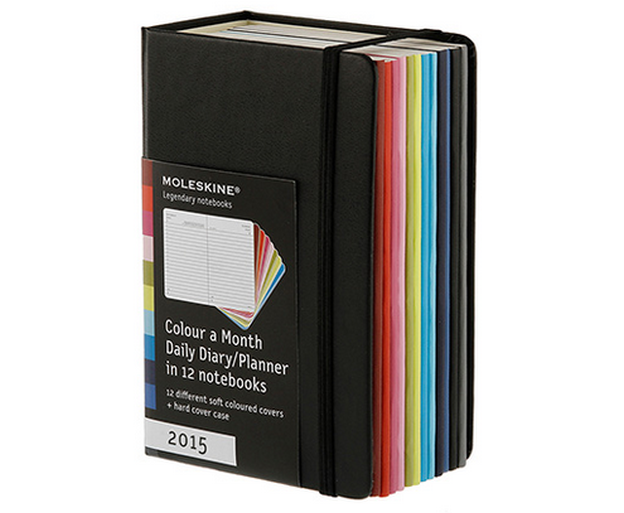 2015 "Color A Month" Daily Planner/Diary
by
Moleskine
($39.95) // Yes, that's one little colorful planner for each month. Too cute, right? I've used Moleskines in the past and even though they're trendy, they really are your perfect basic diary.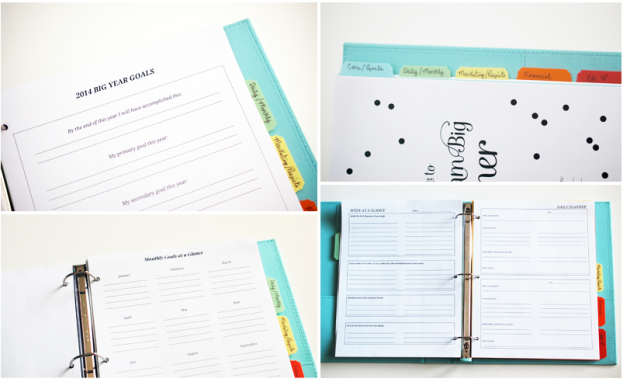 The Dream Big Planner
by
The Dream Job Shop
($27) // This one isn't just super cute, but super helpful. It's specifically designed for bloggers, entrepreneurs, and small business owners. There are specific sections for your goals, marketing, finances and more! Just print it out at home and pop the pages into a binder.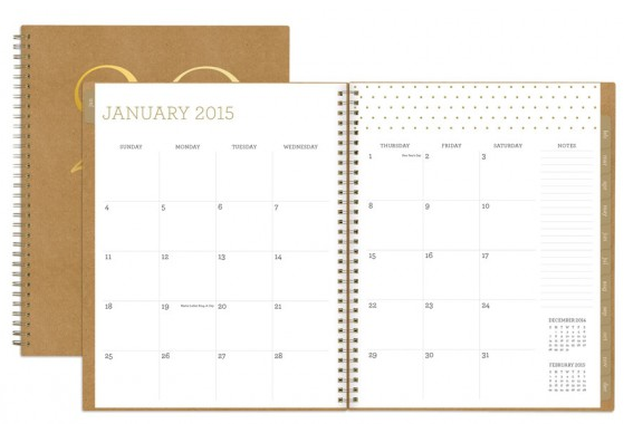 Kraft Swiss Dot Weekly/Monthly Planner
by
Sugar Paper
($16.99) // Classy, pretty, simple, elegant... I can't think of anything else to say about this one except YES.
2015 Rainbow Planner Core Kit
by
A Bowl Full of Lemons
($10) // This is another agenda that you can print yourself and includes many sections such as menus, budget and blog. It's by one of my favorite home organizing and decor bloggers.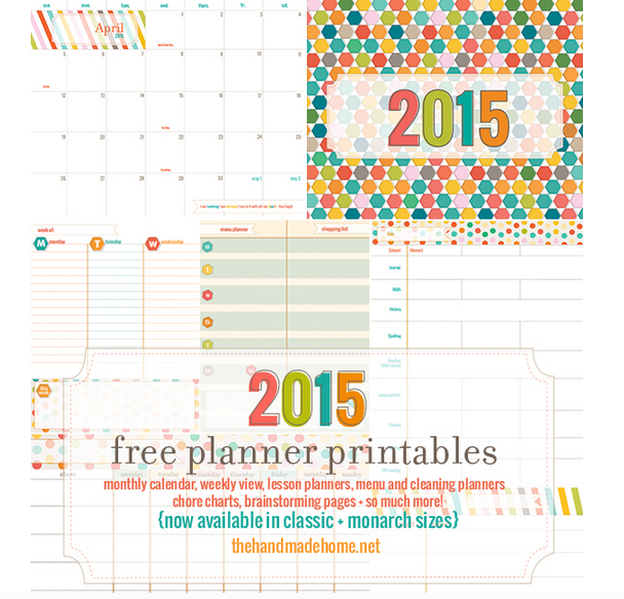 Free Planner Printables
by
The Handmade Home
(FREE) // Did I mention this one was free!? I'm so glad we just got a printer. Love it, want it, need it all.
Speaking of planning for 2015...
Disaster Poodle
will be starting it with a BANG because she won the
Stratejoy giveaway
! She'll be participating in
Molly Mahar
's
Holiday Council
to get her butt in gear for the new year! And the runner up is
Pixelmint
, so be sure to go visit them both and check out their entries! (I wish I could give away more than one spot, but Molly needs to make some money off the program, ya know?) Thanks for entering, ladies! You rule.