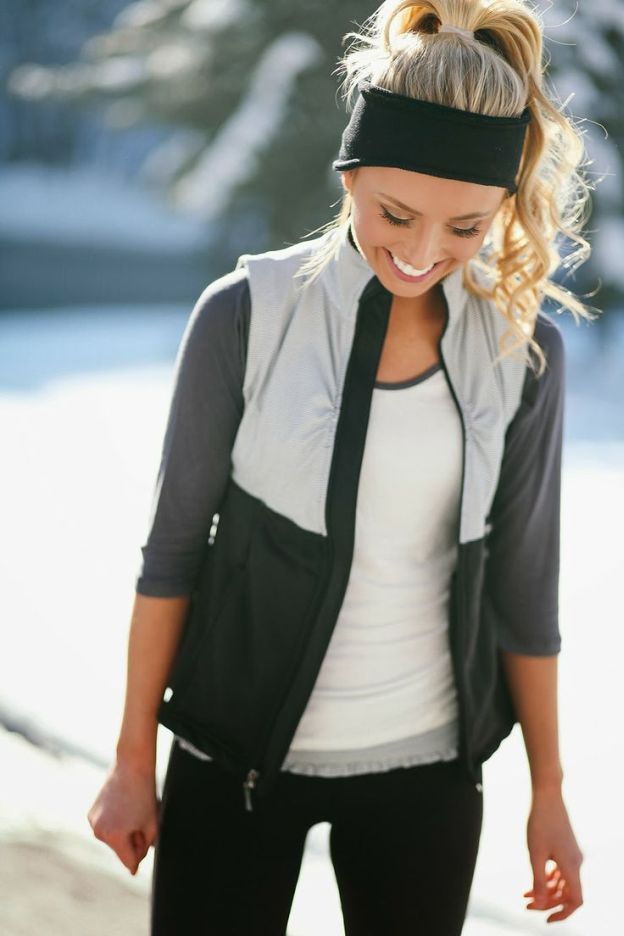 Passionate about fashion but keen to keep in shape? How do you look good both in the gym and on the street while sweating it out in your fitness gear?
The time when sweatpants and tees were all one needed to hit the gym or the sidewalk has long gone as Americans seek out a more active lifestyle - and want to look good while they're doing it. Sportswear is now a multi-million dollar industry, and modern athletic clothes are available in a wide range of styles and materials. The industry now employs innovative technology; many sports garments now offer climate regulation and evolutionary synthetic fibers that have antibacterial and 'no sweat' properties.
We all want to look fashionable, even when out running or playing sports. Finding the right outfit that makes you feel and look good applies to going to the gym as well. It can help motivate you to get out the door when you know you'll be heading to your workout in style. There are so many fun and bold designs to be found these days that buying workout clothes is no longer a chore. With their rise in popularity, workout clothes have now found their way onto the catwalk and to the forefront of the fashion scene.
Make like the stars and look stylish in athletic clothes
Stars and celebrities are not only photographed at red carpet events, but also while out running or taking part in other sports and fitness activities, and these guys and girls know how to make even their leisurewear look good. Bright colors and eye-catching shades of neon are just some of the ways that these active, youthful personalities make athletic wear fun and bold.
Many of the world's top fashion designers have launched chic fitness clothing lines in recent years, including Stella McCartney, Alexander Wang and Calvin Klein, with everything from to-die-for zip-up hoodies to luxury leggings. National retailers such as Macy's, Forever 21 and Gap are also great places to go for fashionable and affordable fitness clothing.
CrossFit is a high intensity sports training program that has brought with it its own brand of fitness chic. This includes bright and colorful tanks and knee-high socks. Fitness accessories also include sparkly headbands - making a return since their '80s heyday - and customized training shoes in bright shades of pink and purple.
Compression technology becoming more widespread
While marathon runners may have been using compression socks for a few years now, other sports and fitness enthusiasts have not been so eager to try out the look until recently. The science behind these garments is that the compression provides support and keeps limbs warm as well as cool. This also limits potentially dangerous swelling. However, it is essential to buy them in the right size. It is possible to buy compression sleeves
for men
as well as women.
Throw out your old sweatpants and tees and invest in bright and fashionable tanks and shorts with matching trainers from designer labels and luxury sports fashion lines. Stylish sportswear is now worn everywhere, from the gym to A-list events. Fashion-conscious men and women now have a wide range of options, so there's no excuse to not be without a few key fitness essentials in your wardrobe.
*This post was contributed by Luke Swinton. Photo found
here
.