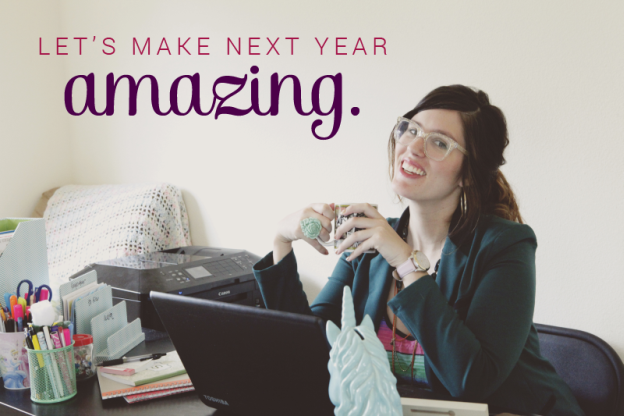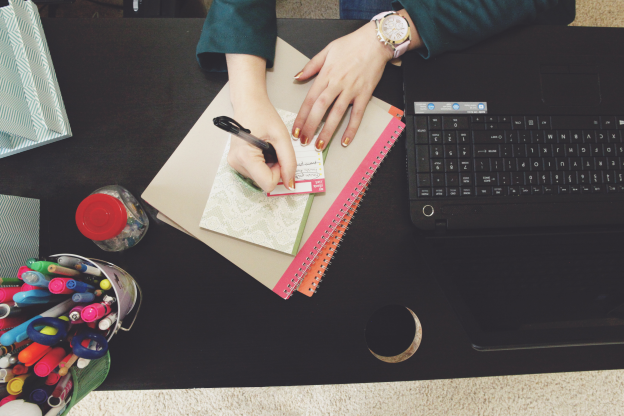 Wanna
#liveloudly
with me in 2015?
For the past four years, I've been sharing my thoughts with you on blogging better and living louder. I've given you tips and advice on everything from food and fashion to self-love and relationships. I even released an e-book about being yourself, following your dreams, and creating your best life. But words on a screen can't possibly compare to face-to-face interaction, and all I've ever wanted is to connect more with you -- my followers, my fans, my friends, my family. I just didn't know how.
Until now.
Loud Ladies
is an interactive, year-long program that allows you to get personalized, one-on-one guidance from me. Not only that, but you'll be able to form online relationships with other women who are tackling similar challenges in their own lives. I know from experience that it's difficult to discover kindred spirits; it's my prayer that you foster these new friendships until they blossom into sisterhood.
As I prepare for a big and beautiful year over the next 15 days, I'm having my favorite Loudmouths from around the blogosphere provide genuine, inspirational guest posts to help you get ready as well. Keep scrolling, though, to learn more about what you'll receive when you make the choice to experience your best year yet -- with me and a glorious group of other women by your side. Because let's be honest, friends: the world can be cruel. It's about damn time we faced it head-on, together. I can't wait.
You'll get all of this and more.
A special birthday box and motivational snail mail throughout the year.
Everyone loves to receive good, old-fashioned mail, which is why I'm going to pair you up with your very own pen pal. You'll be required to send your lady letters or cards throughout the year, and she'll need to do the same in return. Not only that, but I'll be mailing you a special gift package on your birthday, specifically tailored to your favorite hobbies, pastimes and passions. You'll have plenty of opportunities to inform me of your favorite things.
Four video chat sessions to be used whenever you want.
We'll have intimate discussions via Skype or Google Hangouts, whichever you prefer. We can even meet in person, if you're located within 35 miles of 91387. I believe that in order to blog loudly, you need to live loudly -- which is why I'm offering life coaching for bloggers. I'll elaborate on the LOUD acronym and the 7 steps I believe you need in order to live the life you deserve. Together, we'll discover which areas need the most nurturing, and come up with goals for you to accomplish throughout the year. You can use one session per season, one per month for the first four months, or anytime you feel you need it most. You'll also be able to purchase additional sessions at a discount. I'll always be available to you via text, tweet or email if anything urgent occurs.
A chance to be interviewed on The Loudmouth Lifestyle.
Every month, I receive an average of 30,000 views from 3,000 unique visitors. I'll be
interviewing
12 of the Loud Ladies next year, and if you're one of them, you'll have access to this traffic -- along with exposure to my social media following (including 10,200+ on Twitter). That means extra clicks and sales for your blog or business, and more importantly, tons of opportunities for connection with other women. The rest of my readers would love to meet you.
One weekly email to inspire you every Monday.
We all get lots of useless email (I delete approximately 95 per day), but this is one you'll actually want to read. At the beginning of each week, I'll send you a boost of motivation to get you started on the right foot. This newsletter could feature inspirational quotes, personal stories, archived essays, client testimonials, favorite bloggers, and other goodies. It will be completely different than my normal mailing list, which anyone can sign up for,
here
. I promise not to spam you.
Bigger, better edition of my first e-book, and pre-sale access to my second.
Earlier this year, I wrote a book called
7 Steps to Living Loudly
. The information I describe within those virtual pages is the backbone of our year-long process and absolutely essential for your growth. When you join
Loud Ladies
, you'll receive an extended edition of the book which boasts two additional chapters and journaling prompts. I'll also give you pre-sale access for my next book (out June 2015) so that you can see it before anyone else.
A personalized blog review.
After blogging for half my life, I believe that I have a thing or two to teach you. I may not be the most popular blogger in the world, but I've learned how to make the most out of my blogging experience, and make it successful in my own way. I'll take an in-depth look at your own site and give you my personal analysis based on the criteria that we determine. In my opinion, the best blogs are those that are not only informative and useful, but also unique, honest, and brimming with personality. Once you learn to live in love, you'll be able to blog more authentically and passionately than ever before.
Access to a private on-line community of fabulous, like-minded women.
You'll be invited to a secret Google group that all of us Loud Ladies can use to communicate. That way, you can meet and interact with everyone in the program, not just your pen pal and myself. We'll periodically have designated discussions on various topics, but for the most part, it will be a casual forum where we can connect and confide.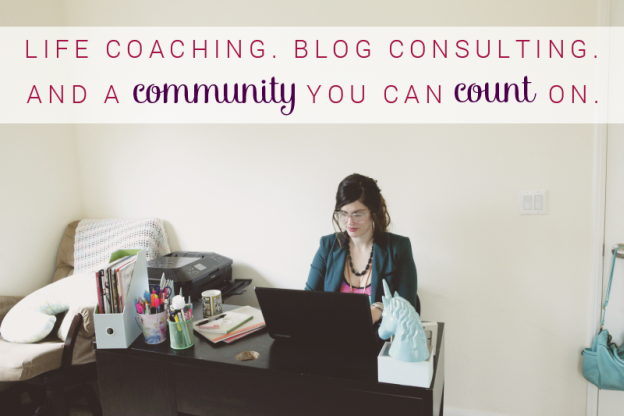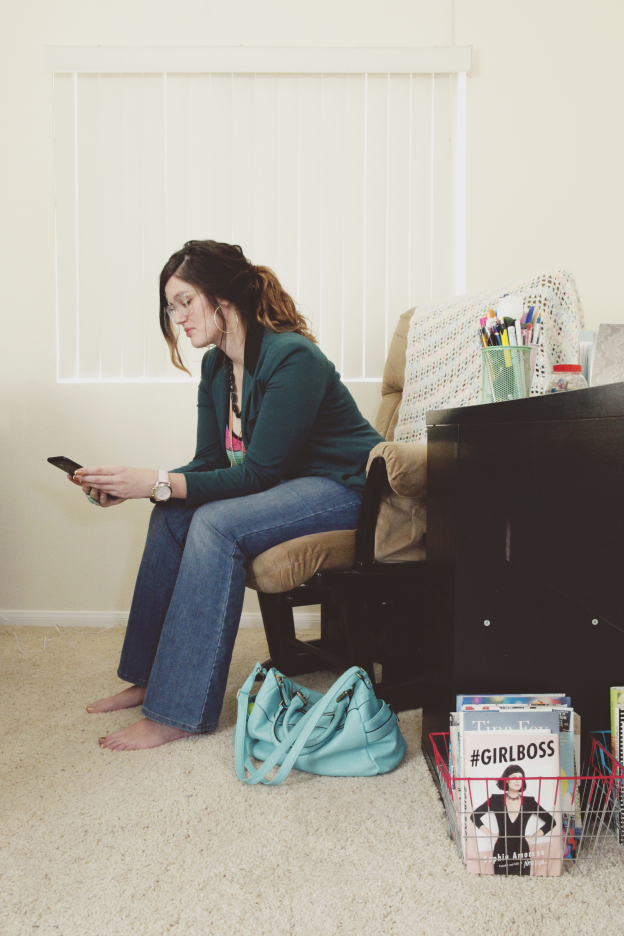 Here's how it works.
When you decide you're ready to take the plunge and join Loud Ladies, you'll need to sign up
here
. Within a week of receiving your order, I'll email you with a copy of my e-book, along with an extensive questionnaire about you, your life, and your blog. Once I get a reply back with your answers, I'll send you your pen pal information, and we'll begin to plan your first one-on-one session with me. Before we chat, you'll need to finish reading the e-book, and I'll need to finish my analysis of your blog. That way, we'll both be prepared and ready to dive in once we talk!
During our first video chat, we'll go over what you learned from the book and which areas we need to focus on. Together, we'll come up with 10 concrete goals for the year: 5 for your life, and 5 for your blog. We'll also decide on a schedule for your next three sessions, which can be up to an hour long each. I would suggest that we wait at least a month for our second chat so that you have time to really get cracking on your goals; however, what you want to do with this program is really up to you. Even though I'll be guiding it along, you will need to be completely open and honest with me in order for us to make progress. I'll be making suggestions, but you'll need to tell me what you want. It will be a team effort. And thank God for that, because much to our disappointment, there's no way we can make it through life absolutely alone.
Space is limited.
As much as I would love to personally coach each and every one of you, it's just not possible. I'll be limiting Loud Ladies to 15 women, and it will be first come, first serve. Once I receive your payment, your spot is secured. Unfortunately, I cannot hold a space for you. You are welcome to purchase membership as a gift for someone else (it'd make a great Christmas present). I will take the listings down from my shop once the program has sold out. If you miss your chance to join
Loud Ladies
or you're just not ready to make a year-long commitment, you will be able to purchase individual sessions and birthday boxes! I hope that in some way, we can connect on a deeper level.
Is the program right for you?
You'll benefit from Loud Ladies if...
you're a driven, passionate, independent go-getter; you regularly make lists, plans and goals for the future; you have dreams and aspirations, but don't know how to achieve them; you've been blogging for awhile now, but feel like something's missing; you have an easier time making girlfriends online than "in RL"; you consider yourself creative; you've been called "weird" and "unrealistic" in the past; you've been looking for a team of personal cheerleaders and a coach that will fully support you; you're not completely confident, but know that you have something to offer the world; you believe that close connections with your readers are more important than the amount of followers you have; you're looking for genuine people who aren't afraid to be who they are; you're willing to do anything to create the life you've always wanted; you know that you have the right to be happy.
You won't benefit as much if...
you've been blogging for less than 3 months; you don't have an interest in making female friends; you have a problem accepting constructive criticism; you don't think you have room for growth; you enjoy being negative and don't want to look on the bright side of life; you don't have dreams for the future and don't aspire to achieve goals; you'd rather "deal with" the way life is than make hard-but-good changes; you don't want to commit to a financial investment of less than $2/day; you're not a believer in anything, and don't want to be; you don't want to put in the work to improve and maintain your emotional, mental, and spiritual health.
ENROLL NOW
or enter the giveaway!
I've created
three different payment plans
for you: one payment of
$375
, two payments of
$190
, or three payments of
$130
. Feel free to choose whichever fits your budget and lifestyle. Your first payment is due before enrollment ends on December 31. If you have any questions or concerns about this, please don't hesitate to
contact me
!
And now, the moment you've all been waiting for... giveaway time! The winner will receive a FREE year-long membership, of course! To enter, please create a blog post or YouTube video telling me why you want to be part of Loud Ladies (make sure you link back to this post). Then, tweet it to me (@loudmouthblogs) using the hashtag
#loudladies2015
! (To make it fair, you can't win this contest if you've won a giveaway on The Loudmouth Lifestyle or Baby Loudmouth within the last 6 months. Sorry!) I'll be contacting the winner in a week, via email, which gives you plenty of time to enroll in the program if you don't hear from me. I'm so excited to see what you come up with.
Need additional info?
If this is your first time here,
welcome
! I'm
Stephanie Shar
. Check out my
about
page and
FAQ
. Here's my
baby
blog if you haven't seen it yet, and here's a list of my most
popular
posts. You might also want to read my
life
advice and
blogging
tips to get a feel for what my coaching style is like (it ain't all sparkles and pixie dust, people).
One last thing... Thank you for allowing this dream to come true.
Now,
can I help you with yours
?
*Photos shot and edited by
Megan Burke
. Graphic design by
Bobbi O'Gilvie
.