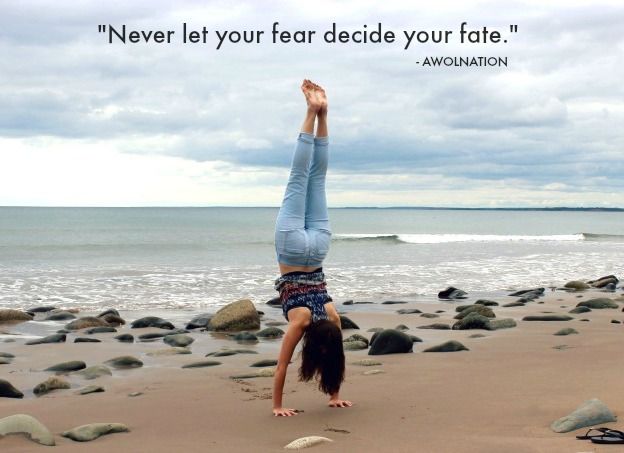 I grew up in small town on the Canadian Prairies. After high school, I decided to move to a small city just a few hours away for university. I felt restless after my first year and decided to move to England for one year where I was a nanny and got to do a fair bit of travel. I returned home with a zest for life and settled back into my studies. I eventually met my boyfriend, Aaron, and we bounced around for a bit before deciding to return to that small city on the Prairies to complete our degrees. We never planned on staying there, but Aaron received a job offer we both knew he couldn't refuse, and so we stayed.
It wasn't long before we bought a house and then spent the next year or so fixing it up just the way we wanted. It was fun, and I admit that I got caught up in the excitement of it all. After all, we were living the dream and life was good! But after the honeymoon phase wore off, I was left with the harsh reality that my life wasn't all that fulfilling. There weren't a lot of career prospects for me and no matter what I tried, nothing felt right. I had abandoned my dreams and aspirations for the sake of comfort, but that wasn't what I wanted.
We might have been living the dream, but it wasn't my dream.
At the same time, Aaron was realizing that to get to where he wanted to be in his career, he would need to return to school. After a lot of soul searching and a little discussion, we decided to make a big change.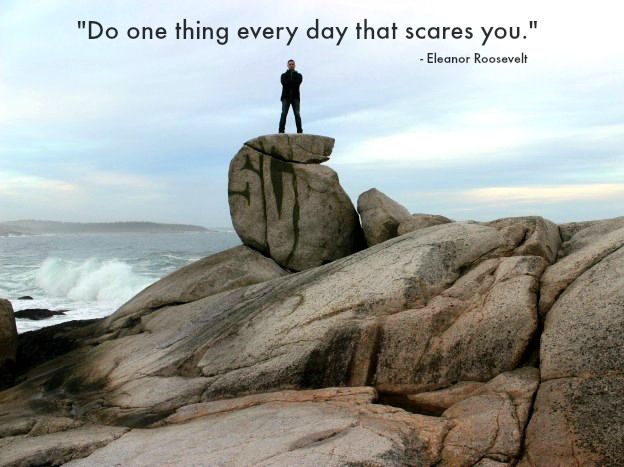 During the fall and winter of 2013, we sold the majority of our possessions, rented out our house, and hit the road with nothing but a few bags, our dog, and two ice cream pails of Grandma's cookies. Almost 4,000km later, we arrived in Halifax, Nova Scotia where we have since returned to school to pursue careers in journalism (me) and chemical engineering (Aaron). We have now been in Halifax for just over a year and have so much to celebrate.
I won't pretend like the last year has been easy because it hasn't. There have certainly been times when we wanted to return to the familiar and what was a
sure thing
.
Change is one of those things that becomes scarier the longer you avoid it.
It's like a muscle that needs to be exercised, and well, we had gotten a bit lazy. There have been many things over the past year that have been uncomfortable, but those are the things that have also been the most exhilarating. Apart from returning to school, Aaron faced his fear of public speaking and I started singing again, which is something I had been putting off for almost a decade.
By facing our fears we've exposed ourselves to a whole new world of opportunity,
and while we don't know what the future holds, we're more excited than ever to figure that out.
For anyone who is thinking about making a big change and needs a little extra encouragement, I recommend watching the documentary
I'm Fine, Thanks.
It's a collection of stories and interviews from real people who chose to break away from their lives of complacency and create their own paths to happiness. It was a huge motivator for me and I hope that it can act as a source of inspiration in your life as well.
Cheers to a new year of living loudly!
Brooke Jones lives in Halifax, Nova Scotia where she is currently navigating life as a mature student. She likes to spend her free time exploring the beautiful East Coast with her dog by her side. You can find her at Brooke Meagan Jones where she shares stories and inspiration from her everyday life. This post is in support of my new program for 2015, Loud Ladies.