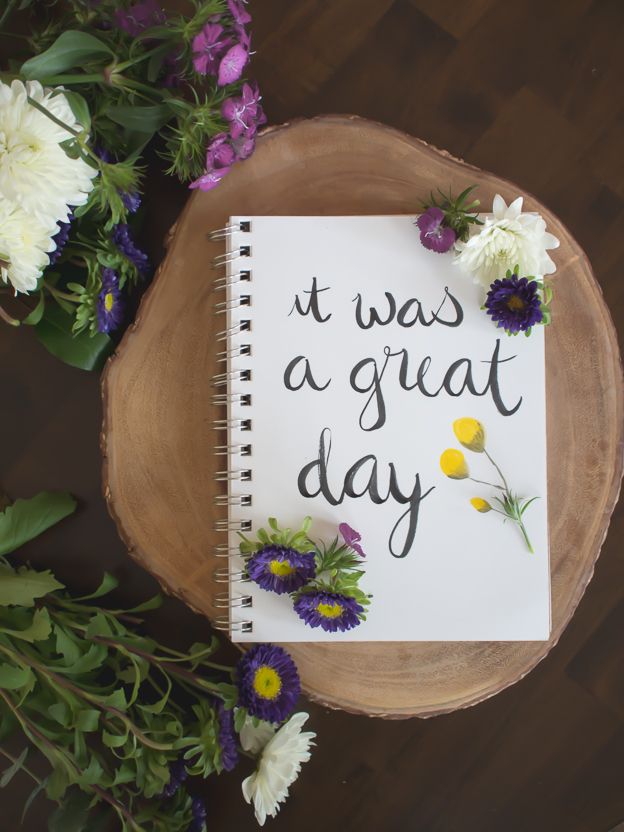 At the end of a normal day, I often determined whether it was a good one or not based on how much of my to-do list got done. Before I had a baby, I'd been known to be up all night finishing tasks whether for work or fun. The day would end when the work was done and I was happy.
THEN life changed. A little person needed a lot of my attention and I got a lot less sleep. There were days where I got "NOTHING" done and went to sleep feeling like a failure.
SO, I had to make a shift in my definition of "a good day."
I started measuring the success of each day in how I reacted to challenges and all the things I did with pure, loving intention. I was grateful for handling 14 baby outfit blowout changes with a smile or letting my hard-working husband take a nap even though I was tired myself. My identity and self-confidence stems from being authentic and loving.
As for the to-do list...
At the start of each day (or the night before) determine ONE thing that you want to get done and ONE thing you NEED to get done. I now like to go to bed knowing I got my micro-mini to-do list done. Anything on top of those two things is icing on the cake. I also feel like I've "lived" by doing something fun even if it was "journeying to Target" for a matte pink lipstick I saw someone wearing on Instagram or baking "packaged" brownies for a friend.
Christina is a former Naval Officer, acupuncturist and now mom. She lives in Orange County, California taking lots of photos and few things seriously. You can find her on Instagram, Facebook, Twitter, Bloglovin, and at her blog Happy or Else. This post is in support of my new program for 2015, Loud Ladies.