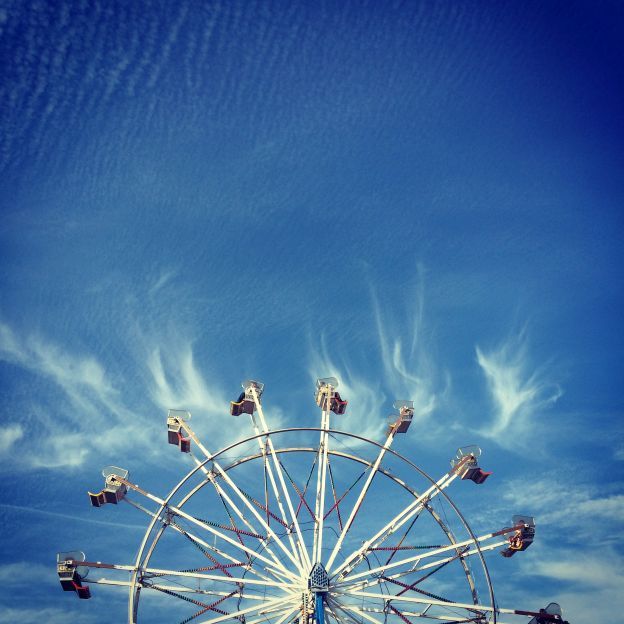 I LOVE New Year's. It is my favorite time of year. I really get into making New Year's Resolutions and talking to EVERYONE about theirs. (Which usually doesn't go well because so many people are far cooler than resolutions, apparently.) I usually start reviewing my year around Thanksgiving and planning my resolutions at the beginning of December and then really solidifying them into a tangible list by the end of the year. But this year, I haven't felt it at all.
If you read my
blog
, you might have read about my
job
woes and my
relationship
woes and the rough year I've had. But if you're not a reader of my blog, let me recap :
I started the year by quitting a job in retail that I had hoped would lead to management and a career. The management was just AWFUL and all of the management team has since left that store. I followed that up with a day of telemarketing (no). Then I found event marketing which was high paying and suited my personality. The first company had a change in management and so I left after 3.5 months. The second company seemed like a great fit until I learned that my manager thought I didn't fit into her standards despite my crushing the numbers and goals. There was a lot of gossiping and backstabbing. I left at the end of the season, which was 5 months later. I had secured another position with an event marketing company who promptly lied to me and still hasn't paid me for my training. I found another job in retail, very low man on the totem pole. I also found another job in event marketing that lasted for three days. If you're counting, that's seven jobs in one year.
I started the year in a relationship that I was fully devoted to even though my friends were already telling me to jump ship. In January, we had been together for three months and were starting to see nothing but problems that would continue until the demise of the relationship in July and cutting off all contact in September. During that time, I was manipulated and emotionally abused while my ex received all of my money as I paid for all of his rent and utilities and groceries and weed and going out...which left me with nothing. Event marketing was high paying and I saw the end of that relationship and my financial freedom so I splurged and opened a credit card and bought a new laptop and a new iPad for my mom. (Yes, ours were old and broken.) I also had car issues and had to open a line of credit to pay for the repairs or would have no car. But I left event marketing before receiving a couple of large paychecks I had budgeted for and am now working for just above minimum wage, scrambling to make $100 a week and am broke as fuck.
I ran a marathon in January which was the culmination of two years of training. After the marathon, I fell into a depression and didn't run for the next eight months. I gained back all the weight I had lost in training and started to feel badly about my body for the first time in over a decade.
So when I started looking toward next year, I just couldn't. I was just so totally done. All I could feel was failure. So much failure, like a fucking mountain on my shoulders. When Stephanie asked me to contribute a guest post to inspire ladies to
live loudly in 2015
, I felt like I was probably the least qualified person to do so. If I couldn't get inspired about my own life, then how could I ever inspire anyone else? So I started by writing a post
on my own blog
and came to a really heavy and awesome realization.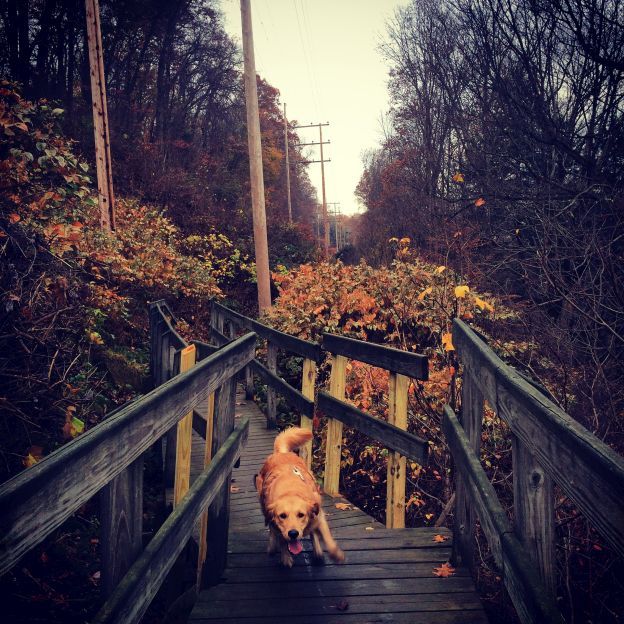 YOU CANNOT POSSIBLY MOVE ON WITHOUT LETTING SHIT GO.
If you want to move on and live loudly and all you can see is everything you didn't accomplish and everything that didn't live up to your standards, YOU WILL NEVER GET ANYWHERE. You will carry the baggage of your past and it will weight you down and shove your face into the ground and all you will be able to see and taste is dirt and you will not be able to look at your future.
Maybe your year hasn't been so shitty as mine. Maybe you've only had a few setbacks. But sometimes, even small setbacks can feel bigger than they are. It's easy to look at everything that sucks and much, much harder to realize this is an obstacle you can overcome. Maybe it's a speed bump or maybe it's fucking Everest, but you can climb that fucking mountain and accomplish your goals.
I had to realize this in order to move on. So when I was feeling really shitty, I hopped online and reapplied for community college. I decided that if life was super happy to fuck with me, I was going to escape to the fantasy land of college. Even better, community college, which is cheap and lets in EVERYONE. And while I was doing that, I'd think of whatever my next step is. Which is when I had another realization.
EVEN THE SMALLEST SHIT CAN CHANGE YOUR VIEWPOINT.
After I applied for community college, I realized : I ran a fucking marathon and I'm in training to run another one. I am in a relationship with an amazing man and it is so loving and supportive that it actually feels too good to be true. I have a job with a better management team and future possibilities, so there is still hope that I will work up into that management job I want. And if that doesn't happen, then I'll stay in college and become a teacher...which is something I've wanted to do since I was a child, but one discouraging voice told me I wouldn't fit and I fucking listened. Why did I do that? Which leads me to my last point:
LISTEN TO YOURSELF AND NO ONE ELSE.
People in this world are really good at shitting all over my parade. They are really good at pointing out all my flaws, or everything they don't like about me that they think I should change. People are super great at getting offended or being flaky or just not being the best fitting piece in my puzzle. And not one of those people knows me like I do. I go to sleep with myself every night and I wake up with myself every morning and everything else and everyone else can change but I will always have myself. So why am I listening to anyone who doesn't want to do anything but totally support me and tell me I can do absolutely everything that I want to do?
Seriously.
So I'm not doing it anymore. I'm listening to me and I'm letting go and I'm moving on and looking forward to a brighter year with more possibility. Because at the end of the day, I am resilient and resourceful and if something doesn't work out, I can always do something else.
And you know what?
So can you.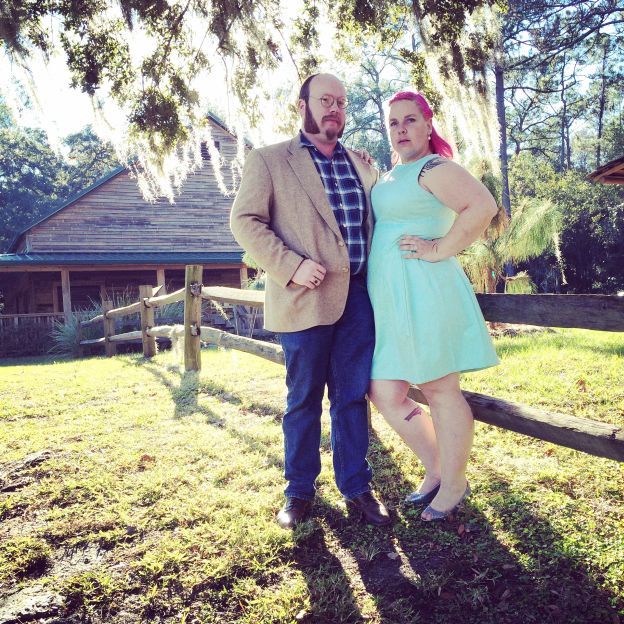 Fenna Blue is a NEOhio native. She's an avid geocacher and photographer. Her favorite pastimes are snuggling with her fluffy kitties and cussing like a sailor! She writes for her personal blog, The Honest Badger, and TV review blog, Gotta Watch It. This post is in support of my new program for 2015, Loud Ladies.