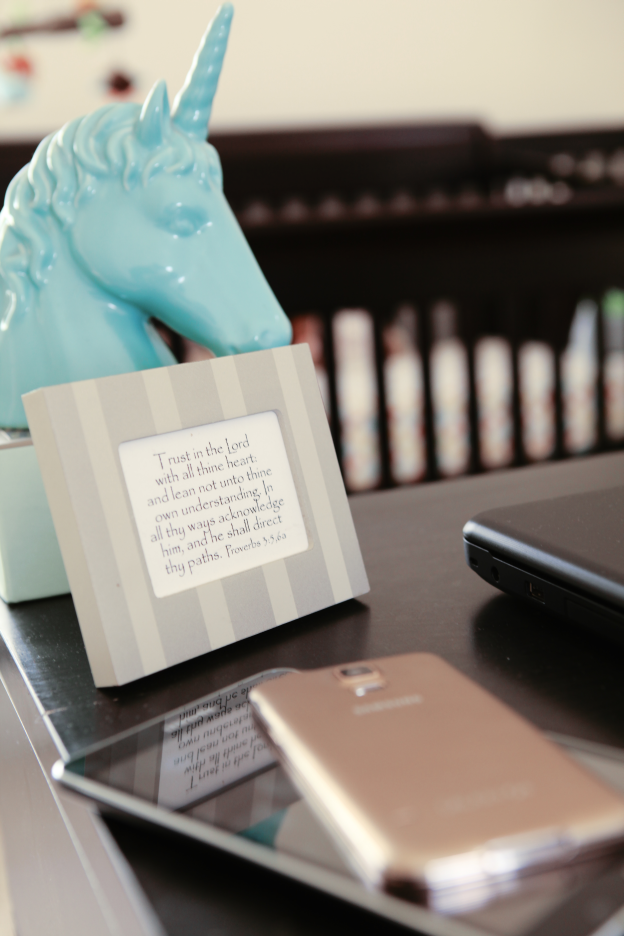 I've written about the struggles of 2014, but I haven't even begun to touch on the successes.
And there were a lot of them, friends. I wrote
my first e-book
. I started a
second blog
. I ran a
secondhand clothing shop
for many months. I quit the gym and
chose yoga instead
. I moved from the San Fernando Valley to
Santa Clarita Valley
, a more relaxed part of town. I worked with some awesome sponsors and got a lot of free shit. I put together my
modeling portfolio
thanks to fabulous photographers. I began a
Project Life
album. I did a bunch of
traveling
. I made new friends, both on and offline.
Then, of course, there was the biggest event of all --
I got pregnant
and
became a mother
, something I never thought I'd like, but now love more than anything else in the world.
Because of this new lifestyle as a momtrepreneur, I really craved my own office.
Brandon suggested I set it up in Trey's room from the beginning, but I thought I would get distracted and want to focus on him instead. The truth is, T spends most of his time in the living room playing and watching movies with us. The nursery is rarely used for its original purpose, so now I use it to work in -- and I couldn't be happier with this change.
Having my own office space not only gives me peace and quiet (which my undiagnosed ADHD needs), but it makes me feel like a "real" adult with a "real" job. If you work for yourself from home, you might be able to relate. It's easy to feel like a fraud when I'm writing from a laptop in bed wearing three-day-old pajamas. But when I actually have to get up and go somewhere else -- even if it's the next room over -- it feels like I'm officially on the clock. It helps me take myself more seriously. And we all know that if you don't take yourself seriously, no one else will.
Even if you don't work from home, I still suggest that you grab a desk (mine's from Goodwill!) and create your own little corner.
It'll give you an area to have your "me" time, whether or not you're a writer, blogger or entrepreneur.
You'll love it, Loudmouths. Trust.
You guys have seen glimpses in my last few posts, but I wanted to show you a deeper look. Without further ado, here are more photos and at the end I'll list where I got everything. Enjoy!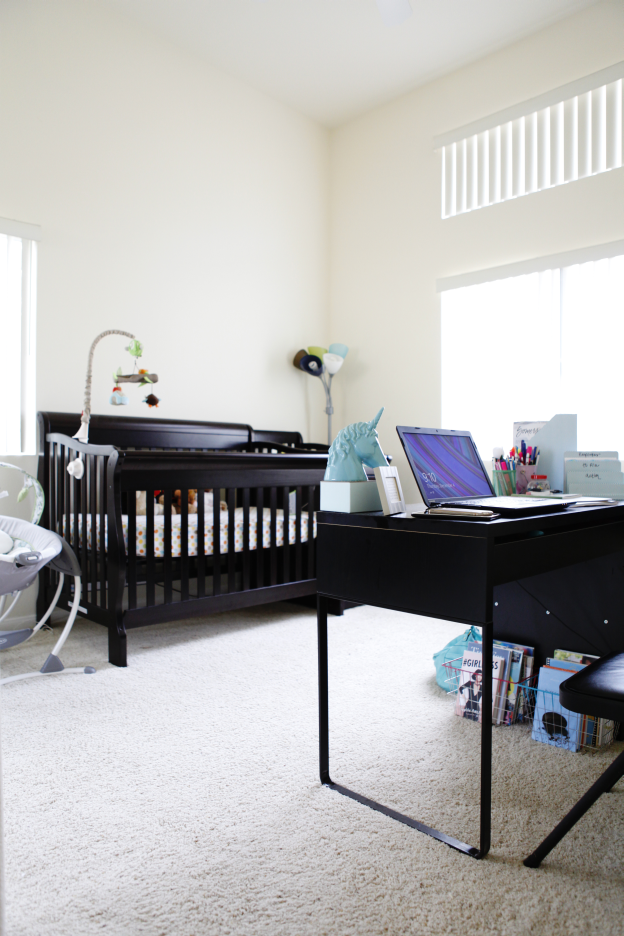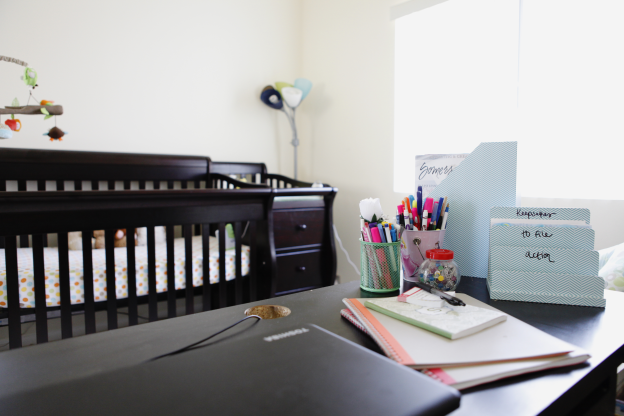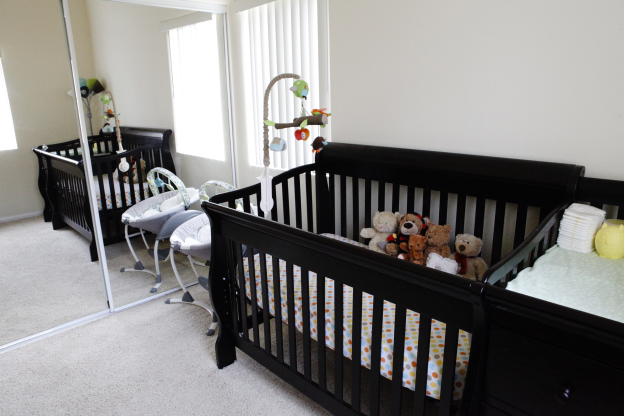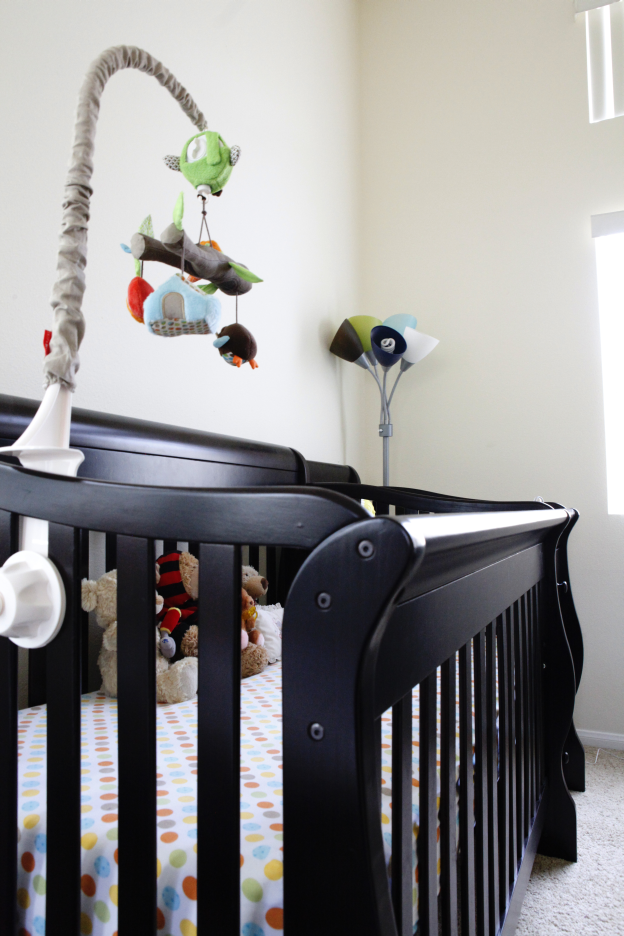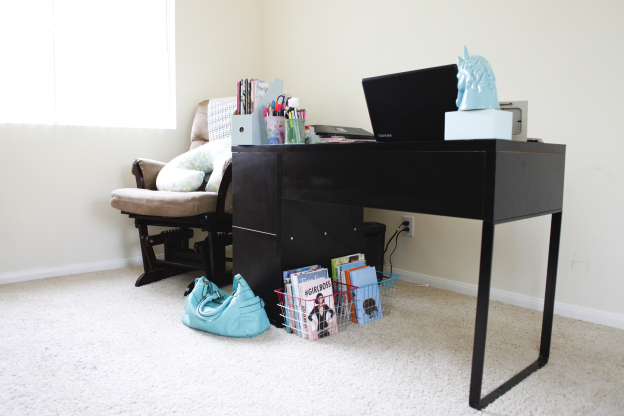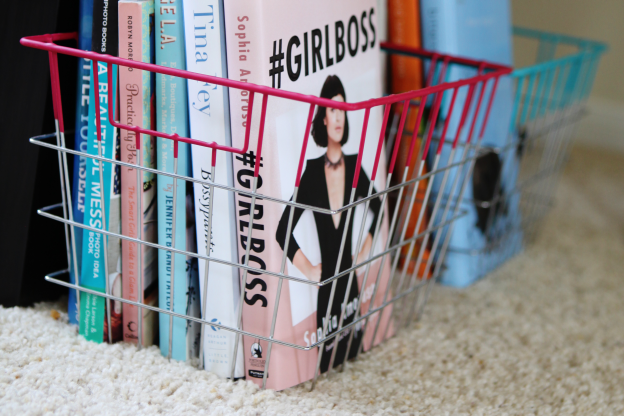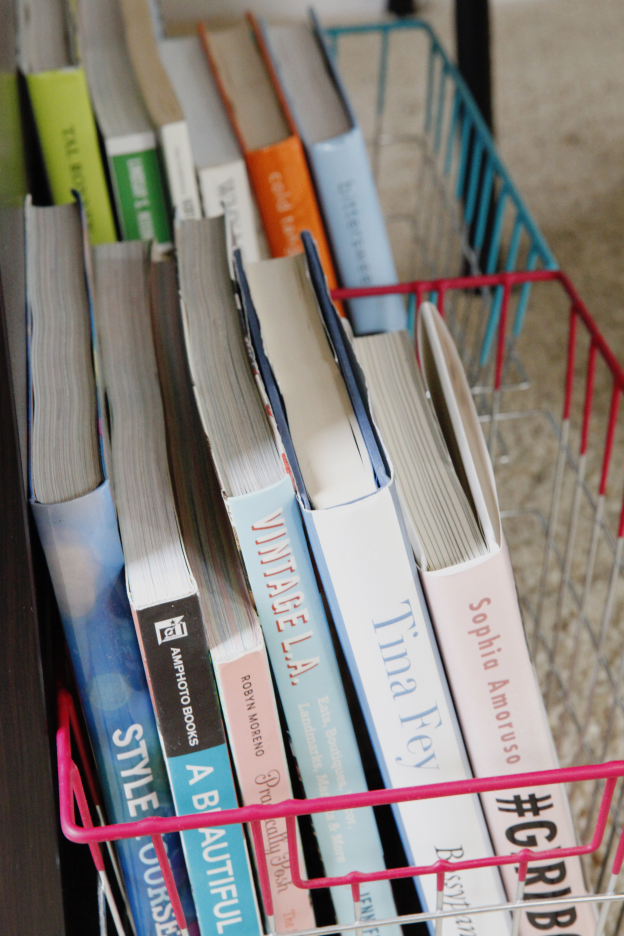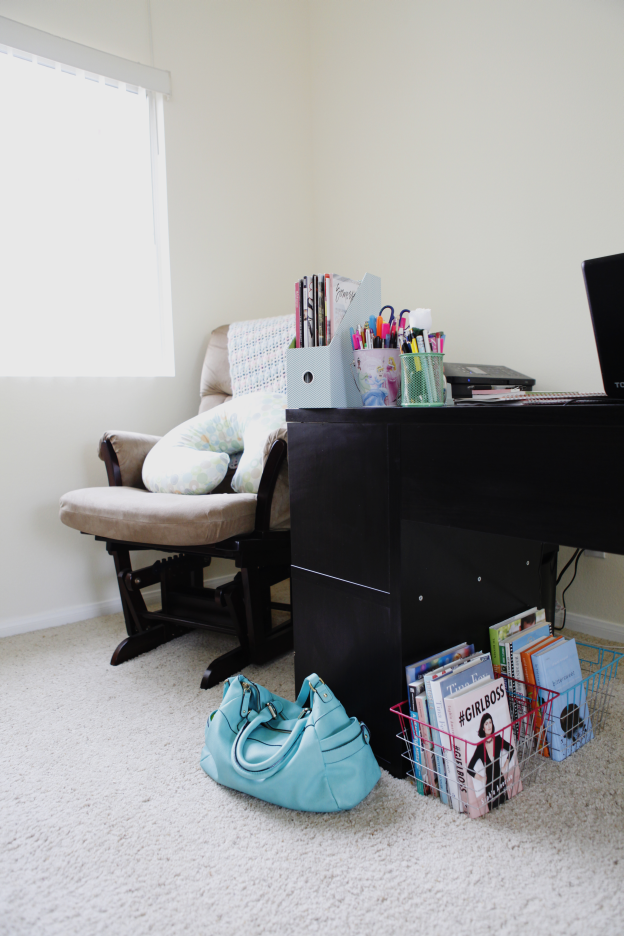 Computer -
Toshiba Satellite C55
Phone -
Samsung Galaxy S5
Tablet -
Samsung Galaxy Tab 4
Printer -
Canon PIXMA MX922
Desk - thrifted
Chair - Target
Rocker -
Shermag Metropolitan
via Babies R Us
Crib -
Sorelle Princeton
via Babies R Us
Lamp - Target
Swing -
Graco Glider LX
Mobile -
Skip Hop
Purse -
Merona
via Target
Unicorn bank - Target
Verse frame -
Kindred Hearts
Magazine holder -
See Jane Work
Mail file -
See Jane Work
Owl nightlight - Target
Wire baskets - Target
*Photos by
Megan Burke
on December 4, 2014 in Santa Clarita, CA.