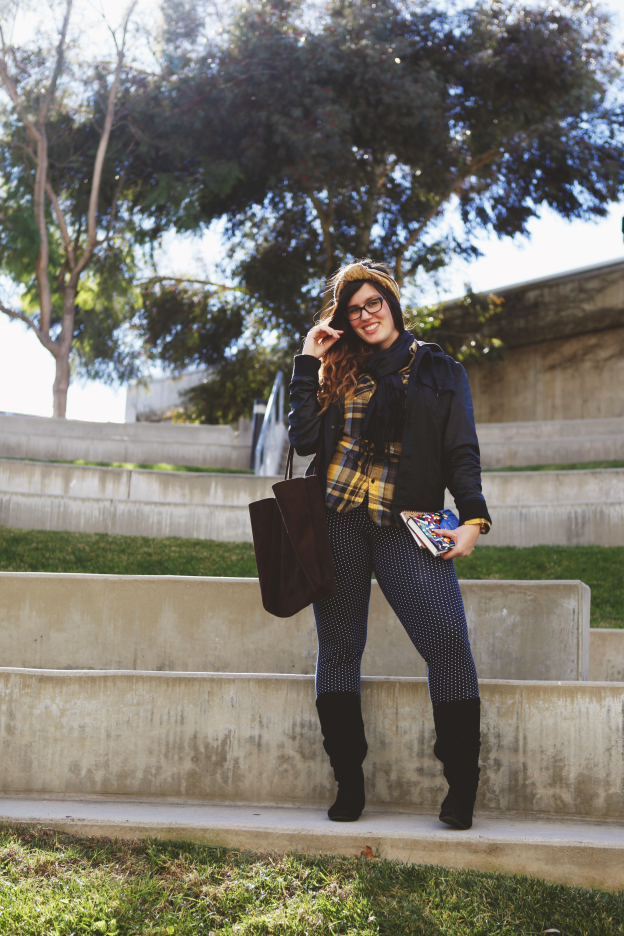 Personal style isn't just about looking good.
It's also about FEELING good. And there's nothing more comfy than a long flannel, a cozy jacket and leggings. I know they're not supposed to be worn as pants, but at least my booty's covered, right?
Besides, I have no problem showing off my curves. My body's gone through a lot of stages over time, but I've loved it at every size. And I hope the same for you, girlfriend.
I've always worn what I want, no matter the trends. A few years ago, that meant dresses, heels and lots of jewelry. Now, it's a bit more on the casual side. I went from being single and working in a corporate sales environment to having a family and a writing career. Style changes as lifestyle changes, you know?
My point is, your outer beauty reflects your inner beauty.
When you look good, you feel good -- and that makes you look even better.
Sweatpants can be just as sexy as skirts. It's all about attitude, baby!
Like with
my office tour
, shopping details are at the bottom. No, I haven't quite given up on
outfit
posts; I just needed a little break. Plus, I've had even more fun dressing
Trey
.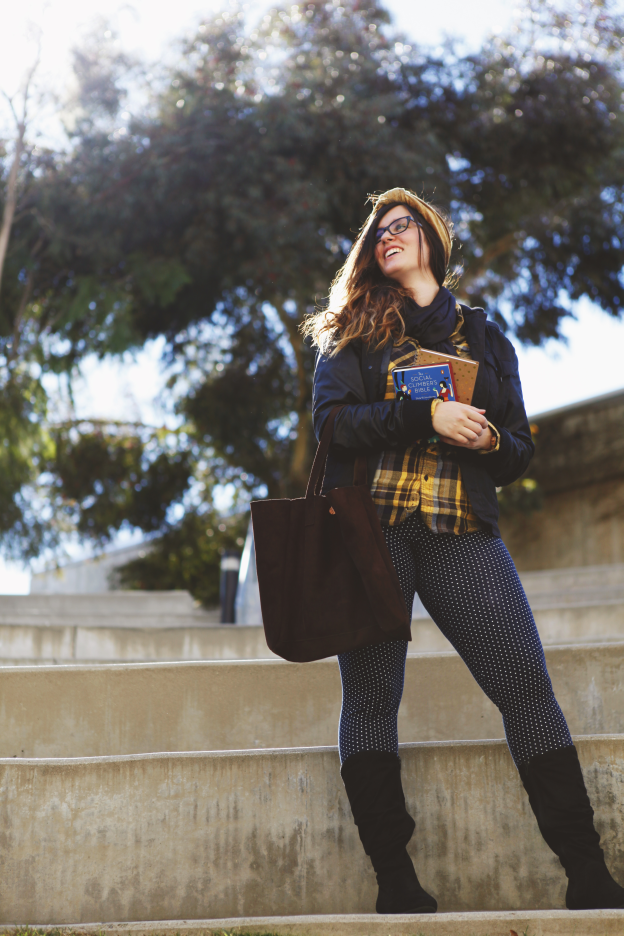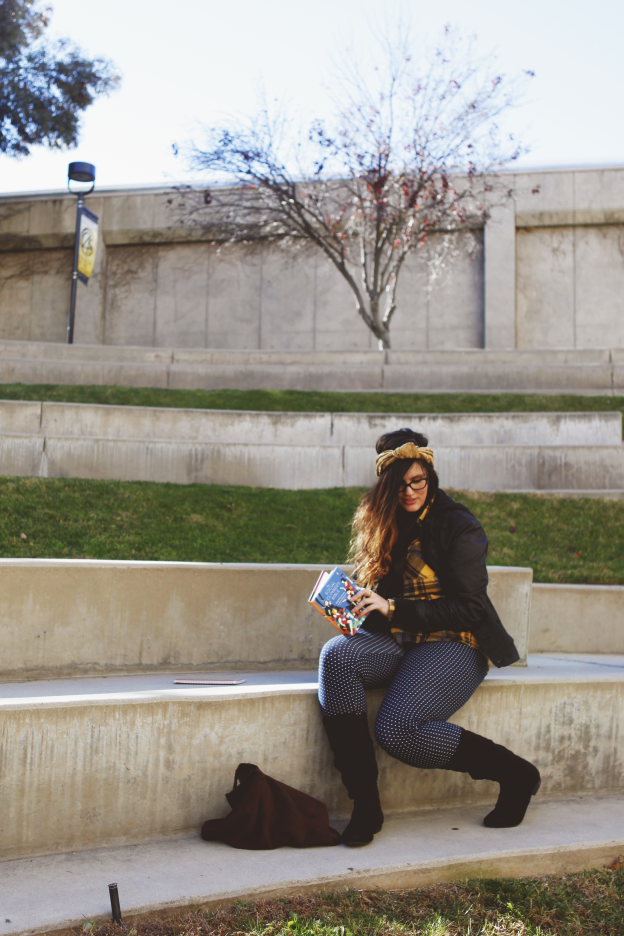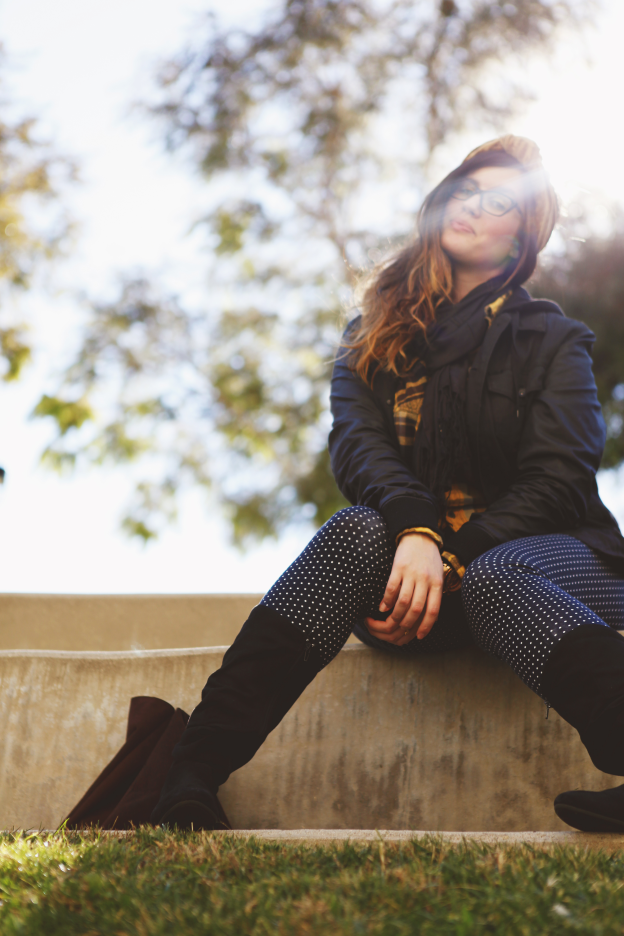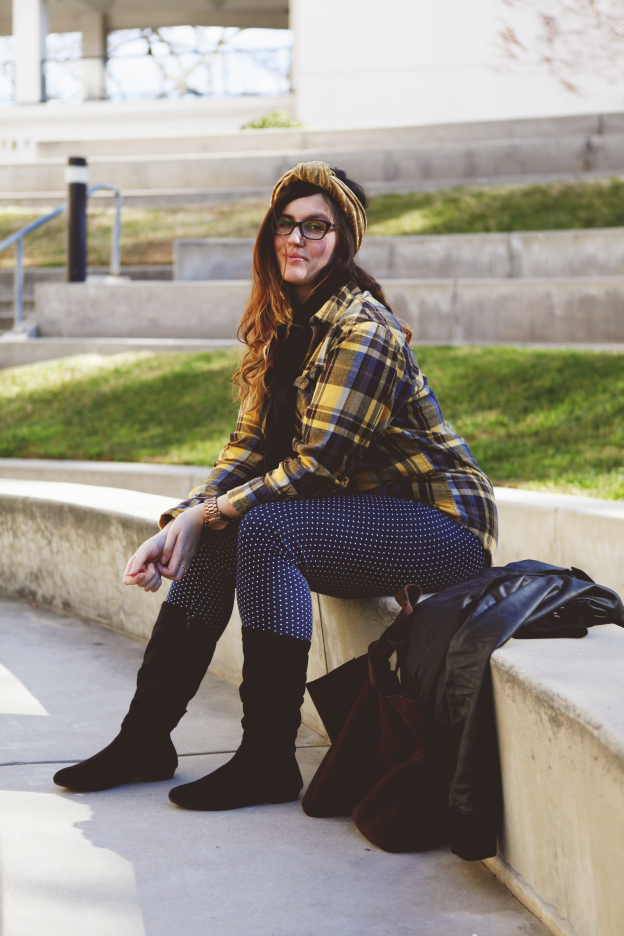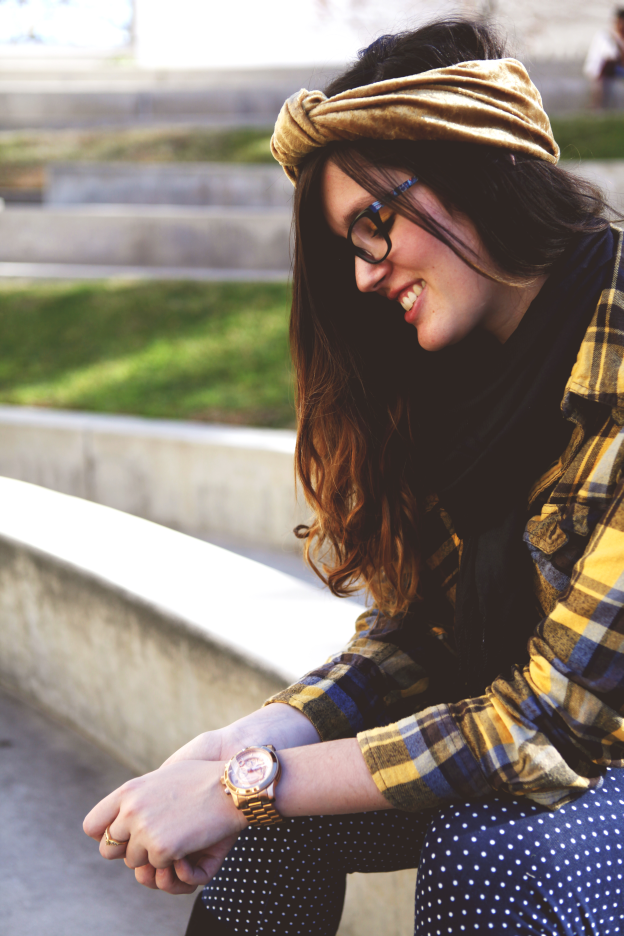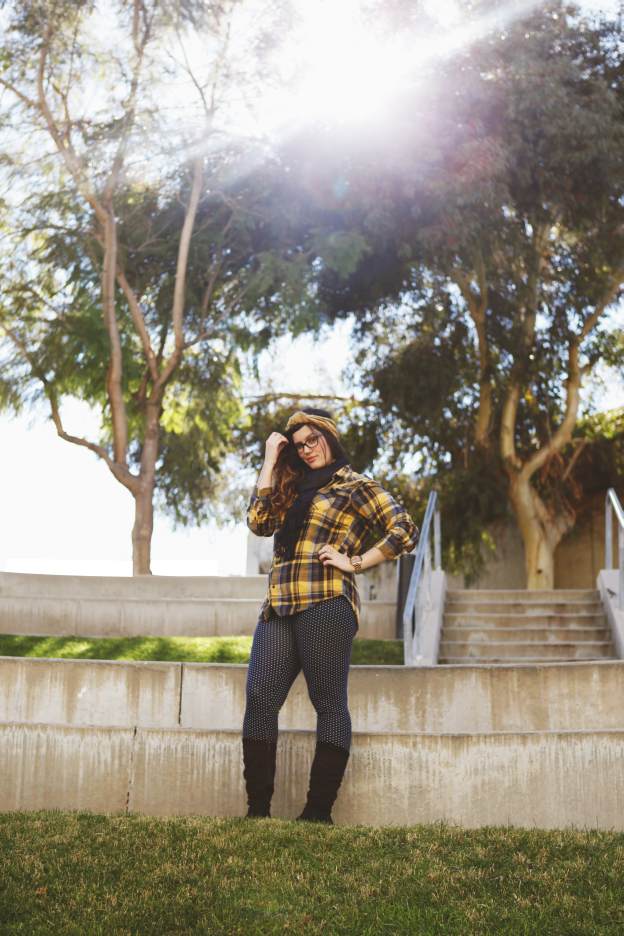 Turban -
Red Velvet Art
Glasses - c/o Firmoo
Shirt - brother's
Jacket - boyfriend's
Scarf - grandma's
Pants -
Kohl's
Bag -
Honest Tote
Boots - Payless
Book - c/o
The Social Climber's Bible
Planner -
Sugar Paper
via Target
Watch -
Michael Kors
Ring -
Avon
*Photos by
Megan Burke
on January 7, 2015 in Valencia, CA.