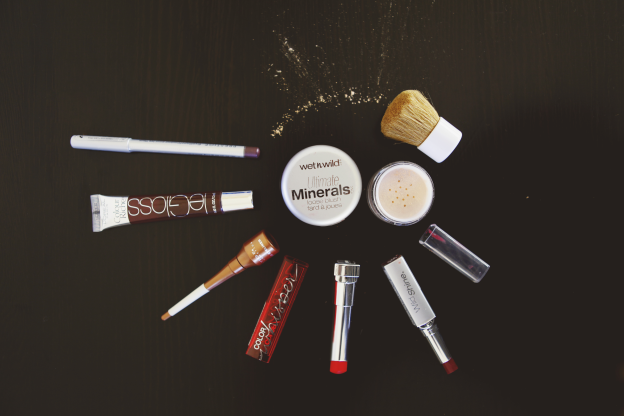 Good ol' Aunt Flo is back, and I ain't talkin' about the Progressive lady.
This might be TMI for some of you (if so, you probably shouldn't read
my birth story
) but during pregnancy and after having a baby, you don't really get your period for awhile. It's just as awesome as it sounds. Then it happens again and you're like, dude, once a month is WAY TOO OFTEN FOR THIS SHIT.
Fortunately,
TOM Boxes
has a solution. You guys know I'm a fangirl for subscriptions (
Julep
,
Stitch Fix
,
Bluum
to name a few) and this one is perfect for you ladies out there who, well, aren't pregnant and haven't hit menopause yet. I was contacted by TOM (which probably stands for Time Of the Month, yes?) and told them my fave type of tampon, my skin color (fair) and makeup style (natural).
The box arrived with these goodies and chocolate, which I promptly ate before photos were taken. Oops.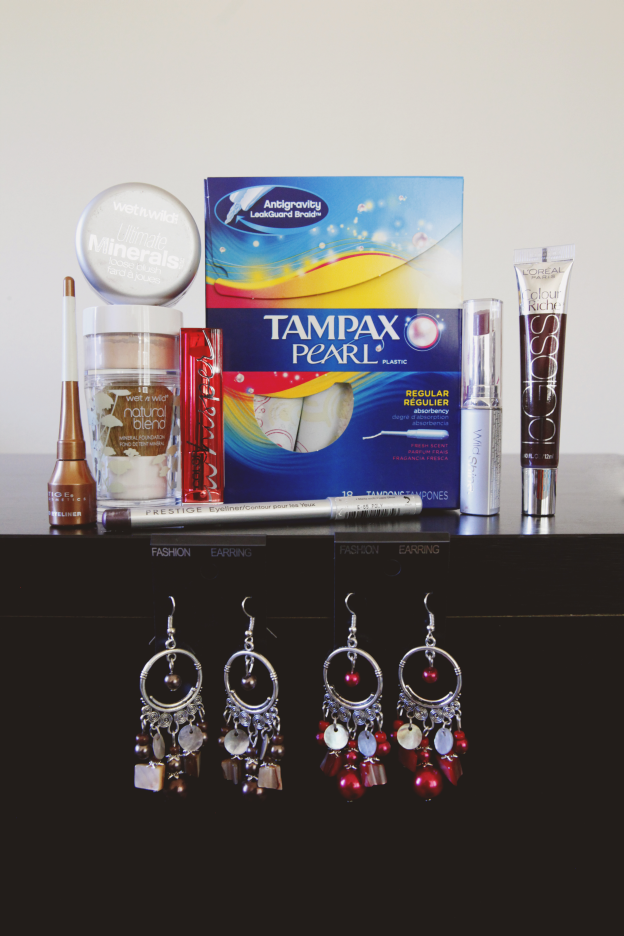 The makeup shown is by
Maybelline
,
Prestige
,
Wet N Wild
and
L'Oreal
. Yes, again, the box CAME WITH ALL THIS! Can you imagine my excitement? Foundation, blush, two eyeliners and three lippies.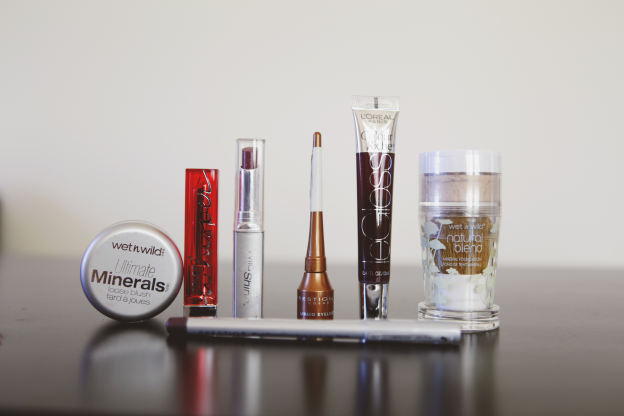 I always start with foundation, then add blush and eyeliner.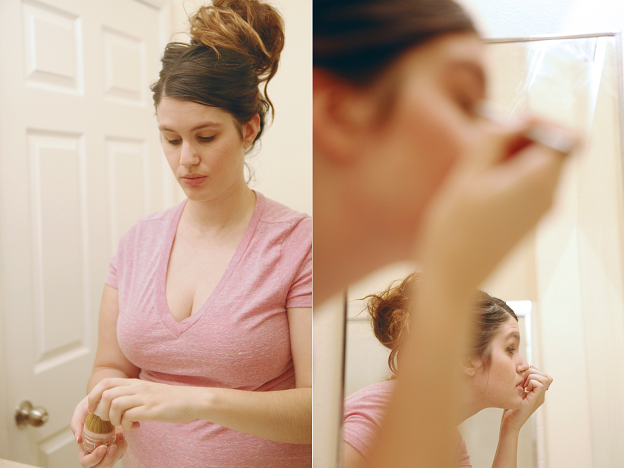 I've been enjoying all of these products except for the purple eyeliner. It was way too light for me. I added some of the gold liquid liner though, and it made my eyes pop a bit more. I'd actually never used liquid before this -- I thought my hands would be too shaky -- but it wasn't as hard as I thought it would be.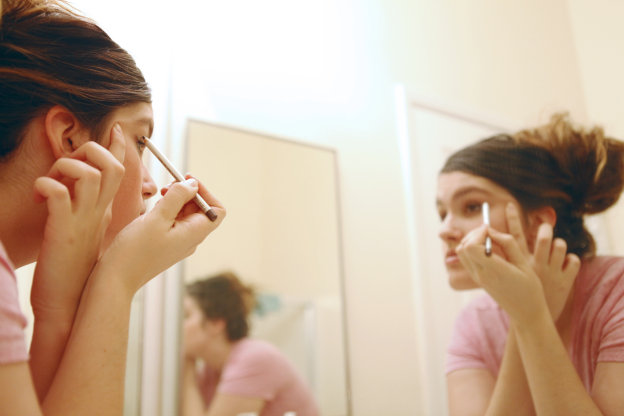 The box didn't come with mascara, so I used my own by
NYC
. I'm not a makeup guru by any means, and I try to get the cheapest crap I can. If it works, it works. The brand doesn't matter to me!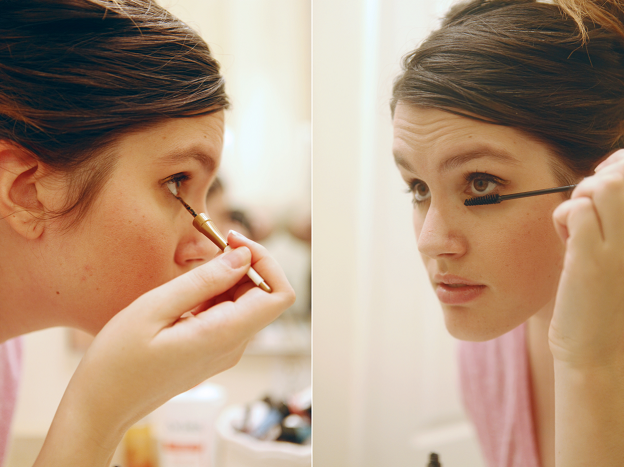 I really liked all of these colors so it was hard to choose just one, but on this particular day I decided to wear
Lustful by Wet N Wild
. The darker the better, I say!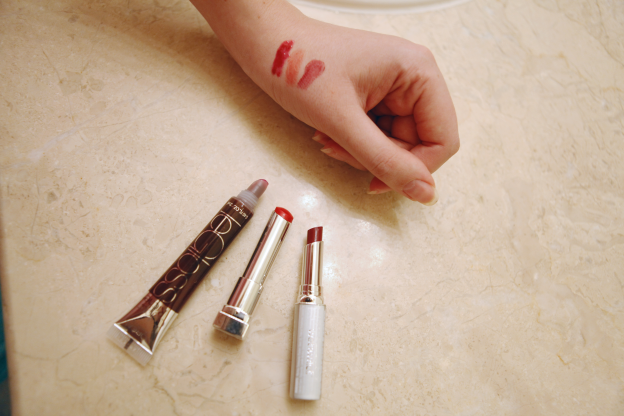 My shirt is by
Old Navy
and shorts from Motherhood Maternity. Yes, I'm still living in my pregnancy clothes. BUT THEY'RE SO COMFY. Just try it, I dare you.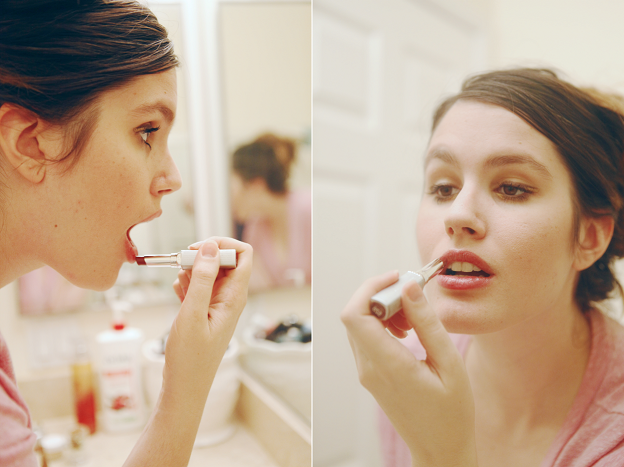 See my final look below. Not bad for lounging around the house, eh?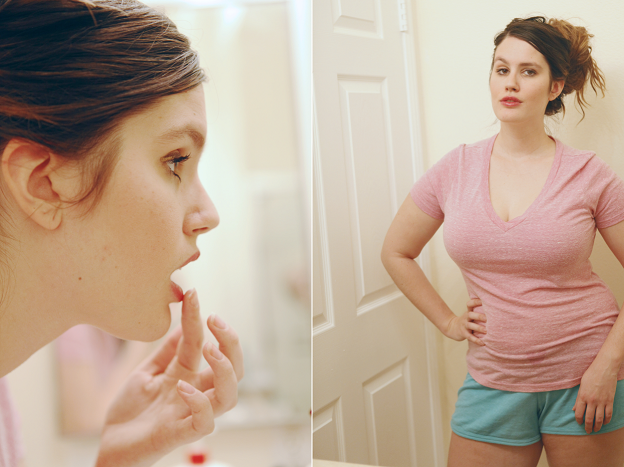 I'll be using the earrings for a future outfit, and don't worry, I'm not going to show photos of how a tampon is used. You can purchase your own box for your box
here
. See what I did there?
K, I'm done with the vagina jokes. Loudmouth out!
This post was created in partnership with TOM Boxes. I have been compensated and/or given product for this post. However, all thoughts and opinions are my own.
*Photos by
Megan Burke
on January 7 and January 19, 2015 in Santa Clarita, CA.