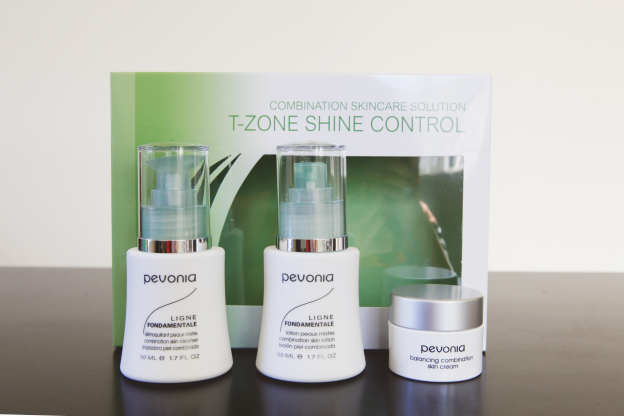 Practicing self-love and living loudly begins with focusing on inner beauty, but that doesn't mean we should neglect our outer.
In fact, it's quite the contrary! Nothing makes me feel more sexy, confident and powerful than a day of pampering myself. Each year for my birthday, I get my hair and nails done, grab a massage and maybe even a facial. But shouldn't we treat EVERY day like this? Why not worship ourselves like queens always?
Lately I've discovered a new bedtime beauty regimen, and it's completely changed how I feel at the end of the night. Normally, darkness comes and I feel restless, anxious and disappointed. In my head, I start going through all of the to-dos I didn't hit that day and the ones I still need to accomplish the next.
But taking the time to love on my own body, plus the addition of spa music, forces me to stay present and appreciate myself for my efforts. And that's why I've officially dubbed this week
BEAUTY WEEK
on The Loudmouth Lifestyle!
You're in for some real goodness, friends. I've got bomb discounts, useful tips, and non-annoying reviews galore. Plus, we're kicking it all off with a giveaway!
First, though, let me tell you more about what you'll win -- because I've been using this stuff myself, and
Pevonia
is the best thing my face has found since Proactiv in 1998.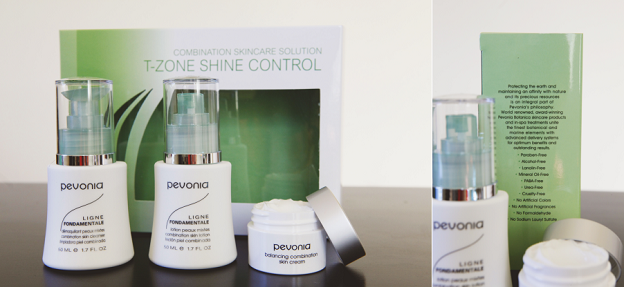 In the words of
Gala Darling
, "you don't need an orgy of products." Pevonia sent me a threesome and it was enough pleasure to make my pores tingle. After completing their quickie quiz, it was determined that I have combination skin and was assigned a set that includes face wash, lotion (toner), and skin cream (lotion). Yeah, I don't know what's up with those names either, but I'm a sucker for pretty packaging.
I always start the process by taking off old makeup with
Up & Up Cleansing Towelettes
.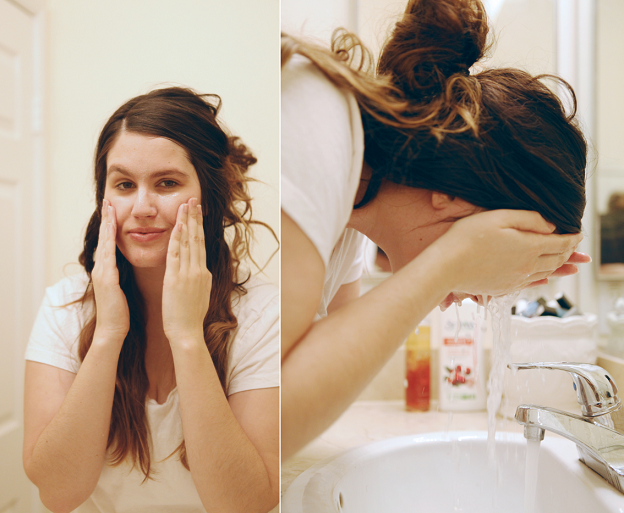 Then I wash my face and neck with the
Pevonia
cleanser. Before this, I would use something a little more exfoliating, but even though this one is creamy it still gets the job done. My face feels nice and clean after.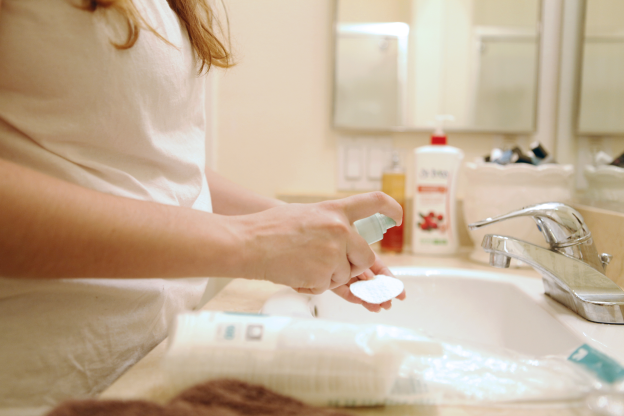 After that, I use a cotton round to apply the toner to my face and neck. This takes off any excess oil, dirt or makeup and it smells minty fresh.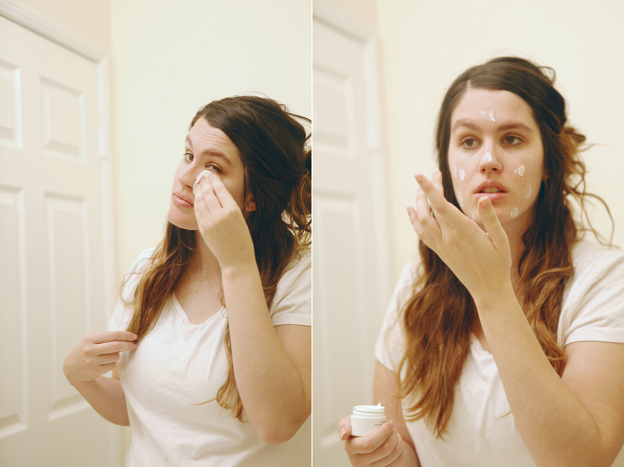 Lastly, I dab on the cream and rub it in. I love lotion and my face tends to get dry here in LA so I use a lot of it! Afterwards, my face literally glows. These products are all-natural, safe and professional.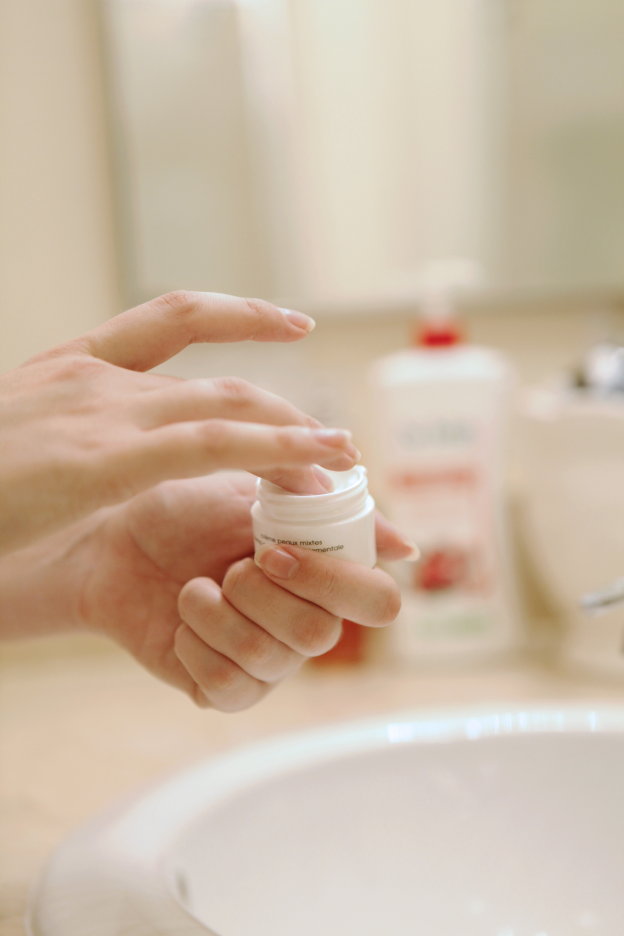 I'll be posting a follow-up next month with more of my results and the giveaway winner! Go ahead and fill out the Rafflecopter below and you could win a
$25 Pevonia gift card
! The only requirement is that you join the
Pevonia Life Advocate Program
, but you can get extra entries too. Good luck!
This post was created in partnership with Pevonia. I have been compensated and/or given product for this post. However, all thoughts and opinions are my own.
*Photos by
Megan Burke
on January 7 and January 19, 2015 in Santa Clarita, CA.
a Rafflecopter giveaway