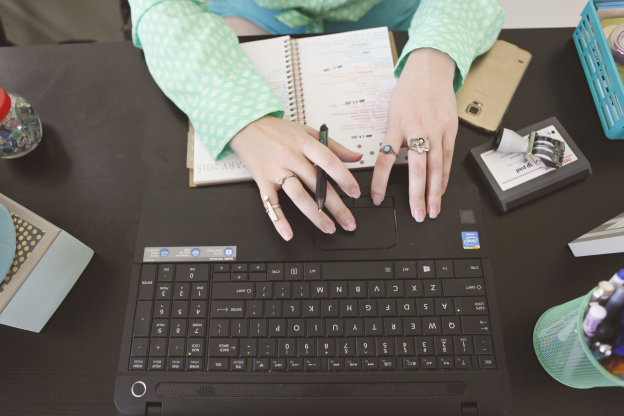 Wanna
#liveloudly
with me this April?
For the past four years, I've been sharing my thoughts with you on blogging better and living louder. I've given you tips and advice on everything from food and fashion to self-love and relationships. I even released an e-book about being yourself, following your dreams, and creating your best life. However, words on a screen can't possibly compare to face-to-face interaction, and all I've ever wanted is to connect more with you -- my followers, my fans, my friends, my family. I just didn't know how.
So, I created a
year-long, interactive coaching program
for bloggers. But I soon realized that some of you would prefer to learn from a
shorter, more condensed e-course
. And that's why I decided to launch a week-long version of
Loud Ladies
for the spring!
Not only will you get personalized, one-on-one guidance from me, but you'll be able to form online relationships with other women who are tackling similar challenges in their own lives. I know from experience that it's difficult to discover kindred spirits; it's my prayer that you foster these new friendships until they blossom into sisterhood.
Keep reading for exactly what you'll receive, when the fun starts, and how the process works. We're already having a great time bonding within our secret community of Loudmouths, and we can't wait for you to join us! What are you waiting for?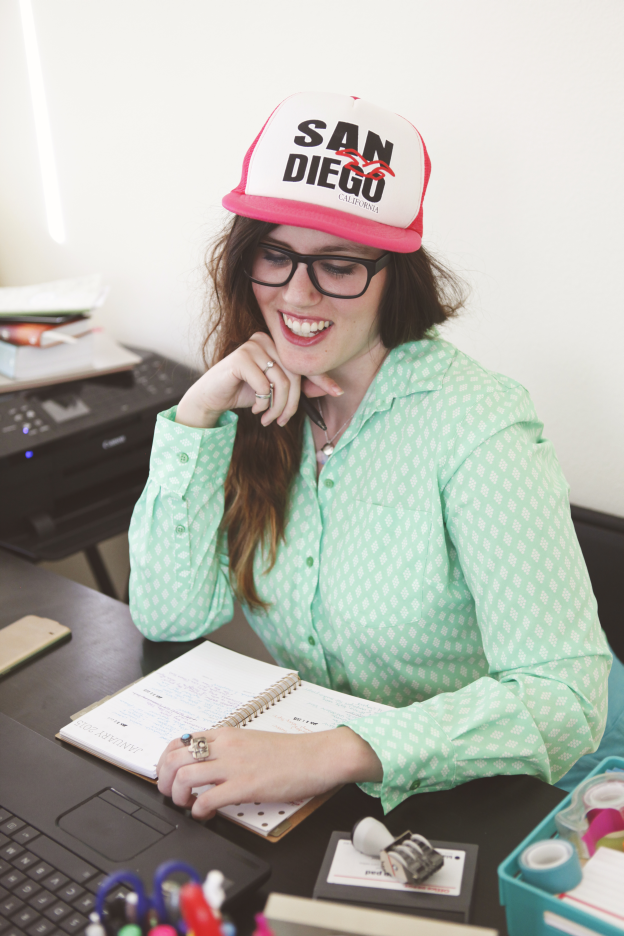 What is life coaching?
A life coach assists in guiding you from Point A (where you are now) to Point B (where you want to be). As your coach, I'm going to help you come up with the right methods to make your dreams reality -- whether it's a corporate career, a healthy relationship, an entrepreneurial endeavor, a creative passion project, or anything else you hope for the future. We'll come up with goals together, and I'll keep you accountable through our sessions and in-between. Usually, the journey ahead of you looks longer and more challenging than it actually is! With proper planning, anything is possible.
But having a coach is not the magical potion for success. It requires you to study your life, decide what you want from it, and complete the steps to get there. A coach is less like a therapist, and more like a personal teacher and cheerleader. I am not a fairy godmother, sprinkling pixie dust to make things happen in your life; instead, I will motivate YOU to make things happen! I have experienced both life coaching and therapy, and I have gone through my own personal struggles, so I know what it's like to be on your end. I'm willing to share plenty of tips and advice that I've learned the hard way, but I am not meant to heal you. I'm here to remind you that you have the power to do big things. I'm here to help you help YOURSELF live your best life!
Is my program right for you?
You'll benefit from Loud Ladies if...
you're a driven, passionate, independent go-getter; you regularly make lists, plans and goals for the future; you have dreams and aspirations, but don't know how to achieve them; you've been blogging for awhile now, but feel like something's missing; you have an easier time making girlfriends online than "in RL"; you consider yourself creative; you've been called "weird" and "unrealistic" in the past; you've been looking for a team of wild women and a fearless leader that will fully support you; you're not completely confident, but know that you have something to offer the world; you believe that close connections with your readers are more important than the amount of followers you have; you're craving genuine people who aren't afraid to be who they are; you're willing to do anything to create the life you've always wanted; you know that you have the right to be happy.
You won't benefit as much if...
you've been blogging for less than 3 months; you don't have an interest in making female friends; you have a problem accepting constructive criticism; you don't think you have room for growth; you enjoy being negative and don't want to look on the bright side of life; you don't have dreams for the future and don't aspire to achieve goals; you'd rather "deal with" the way life is than make hard-but-good changes; you don't want to commit to a financial investment of about $10/day; you're not a believer in anything, and don't want to be; you don't want to put in the work to improve and maintain your emotional, mental, and spiritual health.
Here's why others love working with me...
"I knew you were a life coach and not just a 'blog consultant' for lack of better term, but I didn't expect to talk so much about my life and what's going on. It was great to get some good advice and feedback on that. Let's be honest, I don't have a clue what I'm doing. I don't know how to rest or take time for myself without feeling guilty, and the extra assurance to do so was quite lovely." -
Christen Tyre
"I would've thought I needed more focus before talking to a life coach, but I didn't. I also liked talking about personal goals as well as professional ones." -
Fenna Blue
"I'm surprised at how much better I felt after! You were so helpful and informative and gave me a solid and achievable action plan to get my blog closer to where I want it." -
Victoria Fisher
"Thank you, Shar! It was so much fun and I really appreciated your time. I'm sure everyone else will appreciate your coaching, too." -
Jacquelyn Guardado
"Your wisdom and heartfelt support helped me to uncover some of the blocks in my own life and encouraged me to work hard at busting through them." -
Casee Marie
"Truthfully, talking to you is so refreshing. It helps me really see my goals and plans and what the big picture is. I never thought that I needed an outside source to help aid in my dream, but it's more of a team effort, so thank you!" -
Chelsea Gibson
"Instead of coach, can we just call you Life Project Manager? You're not afraid to dig deep and get people moving. Being able to help others understand themselves is a rare gift, and you've got it. Thanks for giving us permission to pursue our dreams." -
Kristie Colón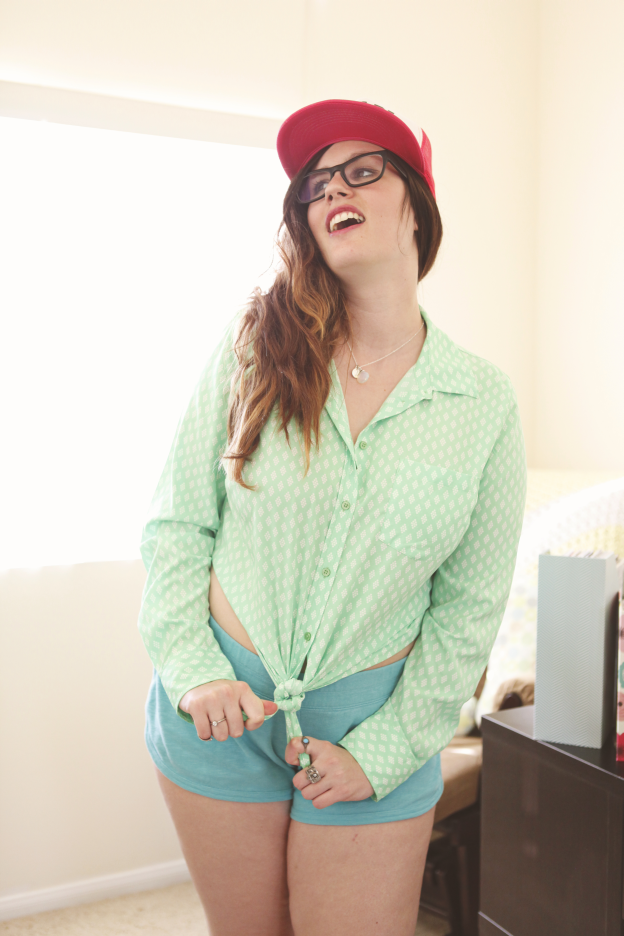 You'll get all of this with your membership!
Two 30-minute coaching sessions.
We'll have intimate discussions via Skype, phone, or Google Hangouts, whichever you prefer. We can even meet in person, if you're located within 35 miles of 91387. I'll elaborate on the LOUD acronym and the 7 steps I believe you need in order to live the life you deserve. Together, we'll discover which areas need the most nurturing, and come up with goals for you to accomplish before your next session. I'll always be available to you via text, tweet or email if anything urgent occurs.
One daily email to inspire and motivate you.
We all get lots of useless email, but you'll actually want to read these as they are the bulk of the course! Since there are 7 days and 7 steps to loud living, I'm teaching you about one in each email. This content will be 100% unique and not found anywhere else, so even if you've already read my e-book and blog posts, you will not be disappointed! The emails may come with worksheets, journaling prompts, Instagram challenges, Twitter party invites and other surprises, but giving it all away would take away the fun! It will be completely different than my normal mailing list, which anyone can sign up for at no cost,
here
. I promise not to spam you!
Access to a private on-line community of fabulous, like-minded women.
You'll be invited to the secret Google+ group that all of us can use to communicate. Even though this course is only a week long, you get access to the community for the rest of the year, along with the original Loud Ladies! That way, you can meet and interact with everyone in the program. We'll periodically have designated discussions on various topics, but for the most part, it's a casual forum where we can connect and confide. So far, we have had some powerful discussions, and I'm really excited to see what you can add to the conversation!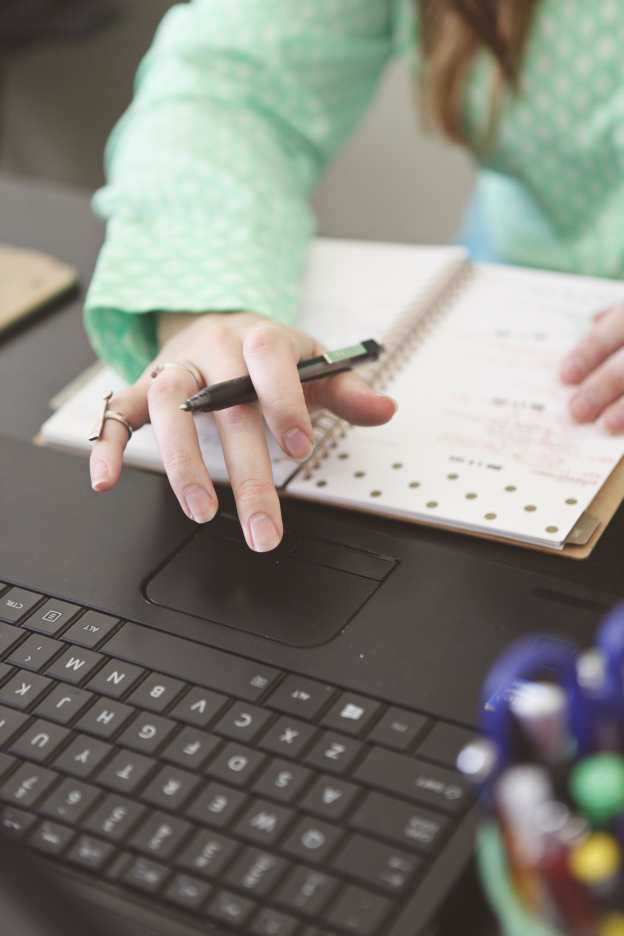 7 days. 7 women. $75.
As much as I would love to personally coach each and every one of you, it's just not possible. I'm limiting Loud Ladies to 7 gals, and it's first come, first serve. (Also, 3 of those spots have ALREADY been taken... WHOA!!) Once I receive your payment, your spot is secured. You are welcome to purchase membership as a gift for someone else (Valentine's Day is coming up, you know). Enrollment ends April 7 but I'm going to take the listing down if the program sells out sooner. (Don't worry, I'll announce when we get close!) If you miss your chance to join
Loud Ladies
or you're just not ready to make a week-long commitment, you are always able to purchase individual 60-minute and quickie 5-minute sessions! I hope that in some way, we can connect on a deeper level.
Here's how it works.
When you decide you're ready to take the plunge and join Loud Ladies, you'll need to sign up
here
. Within a week of receiving your order, I'll email you an extensive questionnaire about you, your life, and your blog. Once I get a reply back with your answers, we'll begin to plan your first one-on-one session with me. The program will run from April 13 to 19, and your sessions are on the first and last days.
During our first video chat, we'll go over what you're working on right now, what your dream life looks like, and what your tasks are in order to reach those goals. Together, we'll come up with a sensible plan made of bite-sized steps that you can start taking that very week. Even though I'll be guiding the process along, you'll need to be completely open and honest with me in order for us to make progress. I'll make suggestions, of course, but coaching is a team effort. And thank God for that, because much to our disappointment, there's no way we can make it through life alone!
You'll receive one email per day, each based on the following steps to living loudly: be you, be passionate, be honest, be present, be bold, be loved, and be LOUD (Loving, Outrageous, Unique, Determined). Of course, each lesson comes with its own "homework" which I promise is actually fun! We'll also have plenty of opportunities to chat within the private Google+ group, hopefully with margaritas in hand.
Don't put it off any longer.
Enroll now
!
I've created one simple option for you:
$75 for a week-long course
that includes a full hour of coaching (which normally goes for $120 alone)! Your payment is due before enrollment ends on April 7. If you have any questions not addressed below, please don't hesitate to
contact me
! You'll get the quickest response through
Twitter
.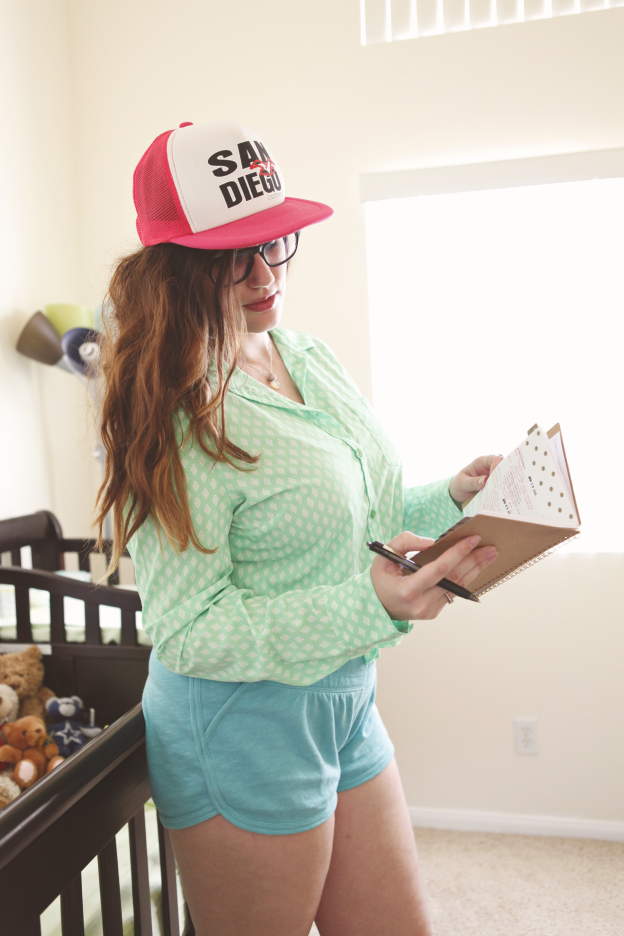 FAQ
When does Loud Ladies: Spring Break Edition start?
You can sign up today, and you have until April 7 (or until the program sells out). The course runs from April 13 through April 19.
What do I need to get started?
A computer, a notebook and pen, a fancy drink and/or snack, your big heart and your pretty face. No pants, no shoes, no problem.
How long do I have access to the program? Does it expire?
Each section is sent directly to your inbox -- so you can save them forever, share them with friends, print 'em out and highlight, whatever!
What is your refund policy?
I don't offer refunds, but you're welcome to transfer your membership to a friend. I've never had someone actually ask this though, so I suspect you'll enjoy it!
What if I have no idea what my passion is or what I want to pursue?
I'm here to help with that, too! We can create a customized plan that allows you to discover what makes your heart sing or makes you want to jump out of bed in the morning. Maybe it's right in front of you but you've never thought about it, or maybe it's something you haven't even tried yet. A lot of times, people feel "all over the place" and don't think they're "prepared" enough, but they're actually the perfect candidates!
What if I already know how to reach my goals? Do I still need you?
I truly believe that coaching is good for anyone and everyone. Whether you already have a plan or not doesn't really matter, because I can still help you reach those goals, think of new ideas, and form additional milestones. It's important to have an objective person keeping you accountable and on track!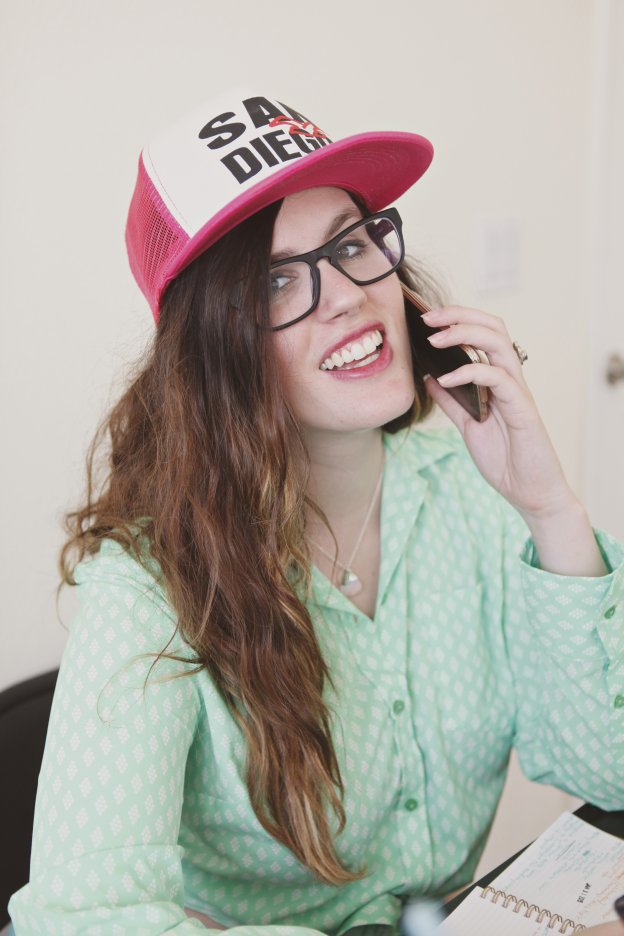 Want additional info?
If this is your first time here,
welcome
! I'm
Stephanie Shar
. Check out my
about
page and
portfolio
. Here's my
baby
blog if you haven't seen it yet, and here's a list of my most
popular
posts. You might also want to read my
life
advice and
blogging
tips to get a feel for what my coaching style is like (it ain't all rainbows and cupcakes, people).
One last thing... Thank you for allowing this dream to come true. Now, can I help you with yours? If you're ready to get this party started,
sign up HERE
!
But don't wait too long, because spots are going fast...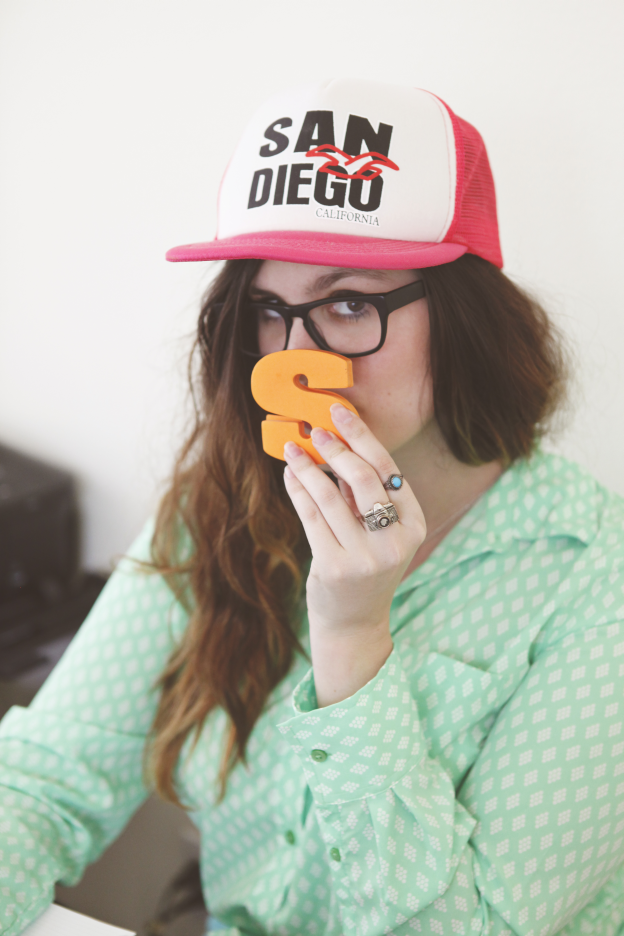 *Photos shot and edited by
Megan Burke
.