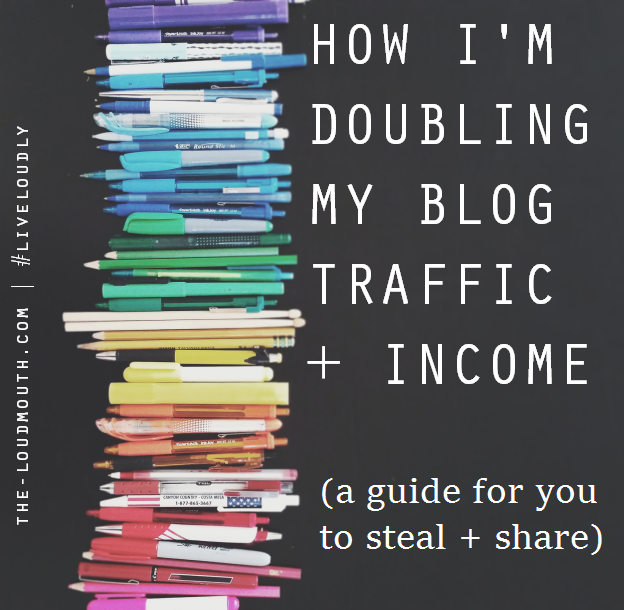 Confession: I left out one of my BIG goals for 2015 when I wrote my post on
priorities
.
This year, something I'm really striving for is to double my social media followings, blog traffic, and income. In that order. Because I believe that they each influence each other, and if you double your followings you will probably double your traffic next and then income, too. But as with anything else, this is an experiment, and I'm really excited to share my findings with you in hopes that they will inspire and motivate.
I thought about keeping this plan to myself, but then I realized I would be doing you a disservice. I know (from clicks, likes, survey responses) that you guys LOVE when I talk about what I'm doing and how I'm doing it, especially when it comes to blogging. It's helpful for you and it's fun for me, so today, I'm going to be completely transparent (in true Loudmouth fashion) and let you in on my secret step-by-step process.
Feel free to pin or bookmark or however you save posts, because this is a big one and you'll probably want to come back to it. Also, I've already talked about some of these things, but now they're all in one spot so you have a good reference whenever you feel that you want to boost your blog life. I won't keep you waiting any longer... let's do this!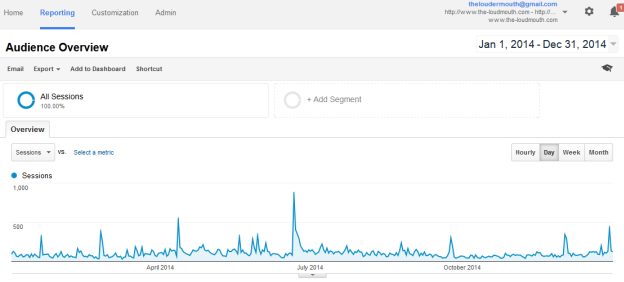 Step One: Stop
feeling bad about yourself. Seriously.
I've seen a lot of guilt and a lot of defensiveness in the blogosphere lately. People feeling guilty because they want to do certain things. People getting defensive because they don't want to do other things.
It's as simple as this, gals: We are all different, we are all special, we are all unique and we are all awesome. We all need to do what's best FOR US and we shouldn't feel bad about it.
Wanna make money from your blog? Cool. Don't want to? That's fine.
Wanna have more traffic? Cool. Don't care? That's fine.
Wanna share your metrics with the world? Cool. Don't? That's fine.
Your blog can be a business or it can be a hobby. It can be for personal use, or professional, or maybe a mix of both. You shouldn't feel bad either way.
You also shouldn't feel bad if your numbers aren't where you want them to be. Your self-worth and happiness
should not depend
on Instagram hearts and blog post comments.
You shouldn't feel bad if you don't have time for all of this right now. That's fine. But if you want, I can help you come up with a
customized plan and schedule
so that you DO have that time. (Shameless plug: My clients are seeing results after
just one session
.) It all depends on what matters most to YOU.
Blogging is supposed to be fun. If it's not fun for you, then something needs to change. There have been times where I thought I didn't want to do it anymore, but it was only because I wasn't doing it the way I wanted to. Planning actually makes it MORE fun for me, but if you'd rather wing it, that's fine. I'm here as a resource. I'm here to help you, if you want it. And if you don't, that's fine.
So stop feeling like shit and
just do what you want
. You're the boss here. Got it? Okay, moving on!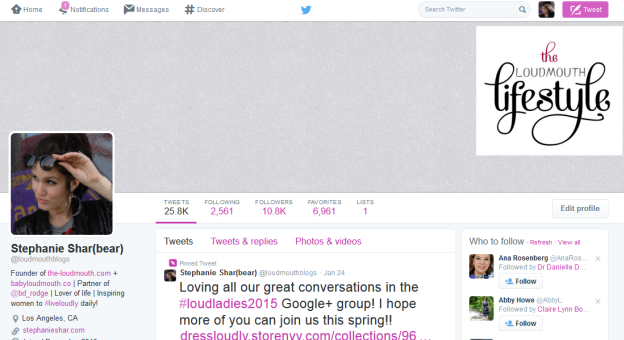 Step Two: Evaluate
your current numbers.
Write down how many followers you have for each network you've signed up for, even the ones you normally don't update. Then, look for any patterns or surprises.
Here's where I was the day I started working on this post:
10,600
Twitter
2,270
Pinterest
1,235
Instagram
530
Facebook
450
Bloglovin'
250
LinkedIn
115
Google+
55
YouTube
10
Tumblr
I've always advised you to focus on 3 main networks because we can't possibly update all of them all the time, but I still think it's important to at least have some kind of presence on the others. I definitely spend the most time on Twitter, Pinterest and Instagram -- but pinning takes very little effort, so I was surprised by how many followers I had there in comparison.
I expected LinkedIn, Google+, YouTube, and Tumblr to be on the bottom end. I just recently started using LinkedIn and Google+, and I only post about one video per year on YouTube. My Tumblr is connected to my Instagram, so the only photos that exist there are ones that automatically get posted. I'm shocked I have any followers on that account at all! Looking at your list of numbers, does anything stand out?
In preparation for our next step, decide on a "goal number" for each network. (Again, this should not make you feel like a bad blogger/person/whatever. You are loved even if you don't reach your goals. Dream big with this, but make sure the numbers are attainable. If you have 10 followers now, you probably won't have a million next year, but you could probably have a thousand.) Here are mine:
20,000
Twitter
5,000
Instagram
250
Google+
400
LinkedIn
1,000
Facebook
1,000
Bloglovin'
4,000
Pinterest
90
YouTube
15
Tumblr
Notice that I put them in the order of which ones I want to focus on as opposed to current numbers. Your top 3 should be updated every day, your next 3 every other day, and your bottom 3 once a week or less. This keeps balance in your blogosphere and takes the pressure off to be constantly everywhere (which is not only annoying for you, but for everyone else too; there is such a thing as overexposure).
This list should be based on which networks are a) the most fun, b) the most beneficial, and c) need the most work. These things are up to you to decide, but
this resource might help
.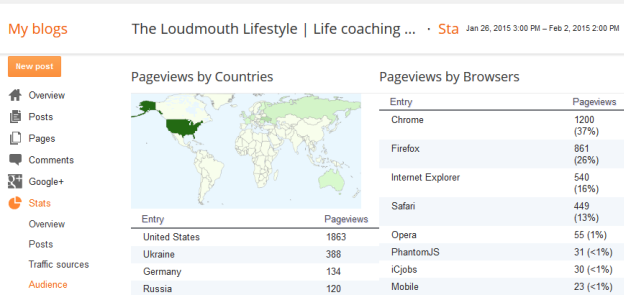 Step Three: Develop
a social media plan for your networks.
Answer the following 5 questions for each account like I did. My responses are based on my own experience and research, so yours might be different, but feel free to use mine as a guide! As you can see, my readers are from all over -- so it's important for us to post at a variety of times in a variety of places.
1) TWITTER
When are the best days/times to post?
Weekdays
9am, 1pm, 8pm
. Weekends
1-3pm
.
What are the most popular topics to post about here?
Current events, inspirational quotes, quick announcements, witty quips.
What is the best size photo to upload (if you have options)?
I read
375x375
but then
this smart girl
does 440x220 and I trust her more, so take your pick.
Who am I posting for on this site (what kind of people use it the most)?
Other bloggers and businesses, blog readers and news consumers,
ages 25-54
.
How much time should I spend on this site (a lot, a little or not much)?
A little. Creating a 140-character tweet may not seem hard, but it's about quality in this case as opposed to quantity. It might take you some time and effort to condense your thoughts into that space while still making it meaningful and shareable. I've said it a million times, but you should
schedule
your tweets!
2) INSTAGRAM
When are the best days/times to post?
Anytime from
8am-9pm
.
What are the most popular topics to post about here?
Love, selfies, cute stuff, skies,
food, decor. Anything pretty with white light.
What is the best size photo to upload?
The bigger, the better. Photos that go through IG are shrunk down to
612x612
automatically.
Who am I posting for on this site?
Mostly
women ages 18-26
.
How much time should I spend on this site?
A lot. It actually takes me a good amount of effort to take a decent photo, choose the appropriate filter, find proper hashtags and post a picture I'm proud of. However, I only post 1-3 times per day. Too many 'grams can get overwhelming, which is the opposite with Twitter, where you have to tweet pretty often to stand out. I usually take photos in advance when I can and then edit/post later.
3) GOOGLE+
When are the best days/times to post?
9am-11am.
What are the most popular topics to post about here?
Current events, pop culture, announcements, discussions.
What is the best size photo to upload?
I couldn't find an article on this, so I
tested
it with a photo that was 3604px wide. It still uploaded just fine, so I don't think there's a limit. Please let me know if I'm wrong though, so I can update this guide.
Who am I posting for on this site?
Mostly people ages 18-24 who are probs married and interested in networking
(strange combo, I know).
How much time should I spend on this site?
A little to a lot. Google+ has jumped to
the second most-used
social network, right after Facebook (and before YouTube and Twitter). I used to brush it aside because I didn't want yet another account, but it's becoming more and more important for bloggers to be using this. It's great for exposure and it's very easy to use. It's up to you how much time and effort you want to put into it, but you should at least be posting links and updates. As Facebook continues to change for the worse and turn people away, I have a feeling that Google+ will probably surpass its popularity. If you already have Gmail, it's simple to get started.
4) LINKEDIN
When are the best days/times to post?
7-8am, 5-6pm.
What are the most popular topics to post about here?
Technology, social media, leadership and management, marketing strategies.
What is the best size photo to upload?
Again, I couldn't find exact dimensions so I tested the uploader (which is a little attachment icon inside the update box) with a photo 5206px wide. It took a few extra seconds to finish, but it did work.
Who am I posting for on this site?
Professionals that either blog as their business or have a blog for their business.
Mostly males ages 25-54.
A lot of accounts are either companies looking to hire, or individuals seeking to be hired.
How much time should I spend on this site?
A little. Like Google+, LinkedIn is rapidly growing in popularity. It's still new to me, but from what I can tell, it's not the most beneficial network for bloggers -- especially those that blog as a hobby. If you blog about blogging and business, it's probably a better choice for you. If you're a fashion blogger, I'd go with
IFB (Independent Fashion Bloggers)
instead. If you're a recipe blogger, I've heard good things about
Foodbuzz
. If you're unsure,
this article is a guide
to making LinkedIn work better for your blog.
5) FACEBOOK
When are the best days/times to post?
Weekdays 6-8am, 2-5pm.
What are the most popular topics to post about here?
Current events, pop culture,
announcements, discussions, funny clips, personal updates.
What is the best size photo to upload?
398x296
Who am I posting for on this site?
Family, friends,
mostly females 15-34
.
How much time should I spend on this site?
A little.
90% of American internet users still use Facebook
, but it's mostly to stay in touch with friends and family members. Having a Facebook account is a great way to keep loved ones in the loop of what you're doing with your blog, but you don't have to spend too much effort curating your posts (like with Instagram) or posting multiple times per day (like on Twitter). It's also
not as "cool"
as it used to be.
6) BLOGLOVIN'
When are the best days/times to post?
Monday, Friday, Saturday at 11am.
What are the most popular topics to post about here?
Fashion, food, decor, DIY, blogging tips.
(The
most-followed bloggers
are
Fashion Toast
,
Cupcakes and Cashmere
,
A Beautiful Mess
,
The Blonde Salad
.)
What is the best size photo to upload?
Horizontal photos look better than vertical on the site, so try to start your blog post with a horizontal one as that's what Bloglovin' will grab. According to the Bloglovin' support center, if your photos
are not in JPEG
, the site won't recognize it and the photo field will be blank. However, I like the look of PNG photos better, so it really depends on what matters most to you. I would personally rather have tighter, cleaner photos on my site than sacrifice that for a Bloglovin' thumbnail.
This article has even more tips.
Who am I posting for on this site?
Mostly women who go to college and live in the United States
who probs have blogs themselves.
How much time should I spend on this site?
Bloglovin' is less of a social network and more of a blog reader, but I thought it was important to include here. I've written before about
why I love using the site
, but in short -- it's a great way to keep up with your favorite blogs in one spot and share your love for them. You can't comment on anything (unless you click through and comment directly on the blogger's site) but you can follow people and give their posts a "heart" (much like Instagram) to show support. The time noted above is when blogs are read the most, so you should try to schedule your posts around there (I usually post mine at 8am PST, which is 11am EST). It really depends on what time zone your readers are in, which you can find out using
Google Analytics
.
7) PINTEREST
When are the best days/times to post?
9am, 4pm, 11pm.
What are the most popular topics to post about here?
Fashion, food, decor, DIY, fitness tips.
The
most-followed blogger
is
Joy Cho
, who blogs at
Oh Joy
.
What is the best size photo to upload?
The best pins are vertical and at least 600px wide.
Who am I posting for on this site?
Mostly
moms ages 25-34
. Crafters, bakers, bloggers, movers and shakers.
How much time should I spend on this site?
A little, but it's easy to spend a lot. Who hasn't been sucked into a pinning frenzy!? It's definitely relaxing in a bubble bath or before bed. I don't use Pinterest for my blog as much as I use it to check out things that other people post. The Loudmouth Lifestyle is not a photo-heavy blog by any means, but if yours is more visual, this is a great network for you. I usually pin photos from my new posts, but I don't rely on that for much traffic. I do, however, like to use it for my own inspiration and to find photos to use in future posts (with credit, of course). (By the way, the header photo for this post was taken by me, but totally copied from
Elise
of
Enjoy It
.) (Yes, lots of joy floating around all of a sudden.)
8) YOUTUBE
When are the best days/times to post?
8am-1pm, 2pm-6pm, 12am-4am.
(PS:
100 hours of video
are uploaded every minute.)
What are the most popular topics to post about here?
Current events, pop culture, funny clips,
beauty tutorials. The top channel is
PewDiePie
with
Smosh
following close behind (neither of which I'm a fan of, but I'm not a pre-pubescent boy).
What is the best size video to upload?
640x480
Who am I posting for on this site?
Teens and young 20-somethings. YouTube was rated by millennials as the top place to watch content.
How much time should I spend on this site?
Not much. At least, that's my answer for me (and this is coming from the girl
whose last video was posted in 2013
and got more thumbs down than up). But self-love blogger
Gala
, fashion blogger
Mattie
, and lifestyle blogger
Chelsea
all use YouTube pretty frequently. It works for them and it might work for you, and though it's been on my to-do list for a long time, it's not something I'm willing to work on right now.
9) TUMBLR
When are the best days/times to post?
Sundays, Mondays, Tuesdays 7-10pm.
What are the most popular topics to post about here?
British boy bands, Asian pop stars, quotes about love, anime characters and comic book villains.
What is the best size photo to upload?
1280x1920
Who am I posting for on this site?
Mostly females under 35.
How much time should I spend on this site?
A little. If your age is 18-24 and your blog is very visual (or you're a photographer), Tumblr is a good choice for you. In fact, a lot of bloggers actually use Tumblr for their platform (such as
Jessica Quirk
). But if you already have a blog (and all of the other accounts above), I don't believe this one is needed.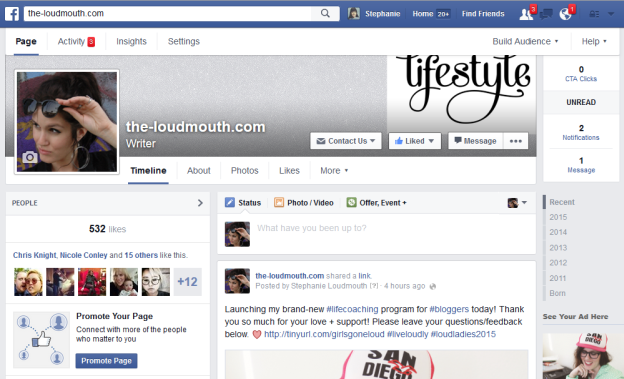 Step Four: Schedule
networking times that fit your lifestyle.
Whew!! Okay, that was a lot of information. (Trust me, I should know. I put it together for y'all. You're welcome, bitches.) (Kidding. About the bitch part. Unless we're feminists taking back the word and twisting it into something good, in which case, we're all badass bitches. Hooray!)
Just in case your head is swimming, or if you skipped all of that, there are some basic findings from step three that we will be using for step four. Here's when you should post what where:
Morning (7am-11am) | Twitter, Insta, LinkedIn, FB, BL, Pinterest, Google+
Afternoon (12pm-4pm) | Twitter, Insta, Pinterest (for the hot mamas)
Evening (5pm-9pm) | Twitter, Insta, LinkedIn, FB (for the business babes)
Night (10pm-2am) | Tumblr, YouTube, Pinterest (for the teen dreams)
And if that wasn't enough, I've made a handy-dandy chart that you can print out, pin, ignore, send to your friends, wipe your ass with, whatever the hell you want. It's your world, baby. See below.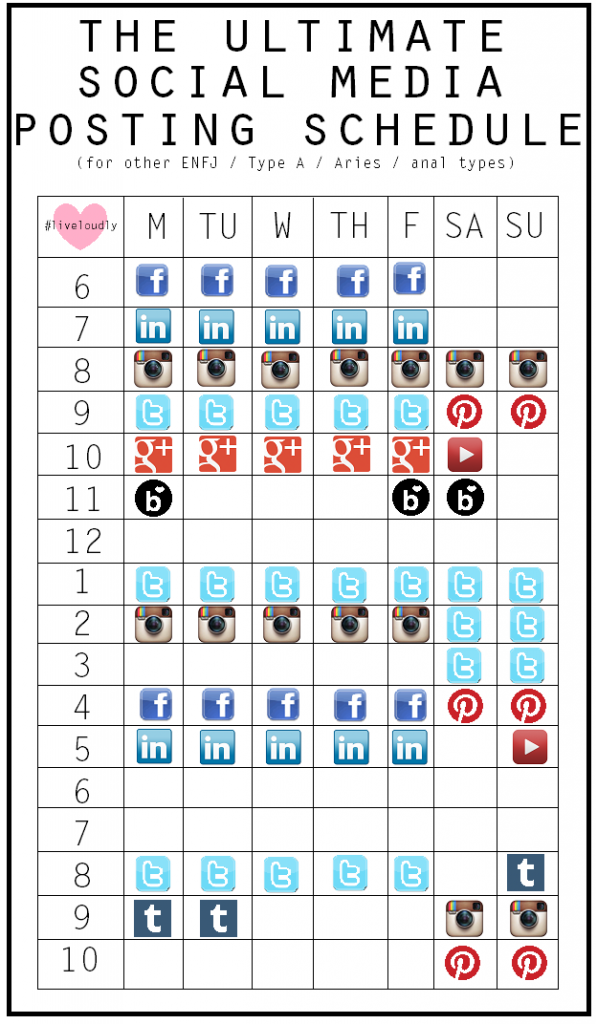 Yes, I made it with Microsoft Paint. So cute, right?
But now, it's up to you to decide which of these networks and times you can hit. You may have to sacrifice something. You might have to tweet on your lunch hour or get up a little earlier. We're all busy, but if this is important to you then I have faith that you can make it happen. Remember to pick your top 3 first and then go from there. Which ones are the most helpful for your niche?
Also, even if you don't make videos you can still participate on YouTube (by liking/commenting) and even if you don't take a lot of photos you can still participate on Instagram (by liking/commenting/regramming and crediting) etc. Try to think up new ways to be involved and do what you can with what you have.
What will you get cracking on today?
Step Five: Start
a regular, helpful newsletter.
Moving on to a completely different way to garner traffic -- sending a newsletter to your readers.
I opened an account with
MailChimp
in December when I was ready to launch my year-long coaching program, Loud Ladies (you can read about the 7-day e-course version
here
). So, I'm new to the game and I only have 17 subscribers thus far, but I've done my fair share of research and here's what I've learned.
First off, it's free to start. I read somewhere that MailChimp continues to be free as long as you have under
2,000
subscribers but then another source said
500
was the magic number so I don't know. At any rate, newsletters can drive traffic to your blog and increase sales, which is what we all want (or at least I'm assuming, since you're reading this). So you should get on that, and worry about the cost later. Besides, if you're getting something out of it, it's probably worth paying for. Here are some tips for success.
-Send out your latest or best post for your fans who don't follow using a reader.
-Offer an incentive for those that sign up (a discount code or something for free).
-Make it easy to subscribe (a link at the top of your sidebar or bottom of posts).
-Create a compelling subject so your subscribers will want to open and read.
-Include tips and info that can't be found on your blog or website.
-
There's no "best time" to send
, but mornings and evenings are working for me.
I'm still learning and will probably create a post specifically about this subject in the future. Today, make it a point to open an account and add a visible link somewhere on your site. Do you have any questions about newsletters that you'd like me to address? You can sign up for mine
here
.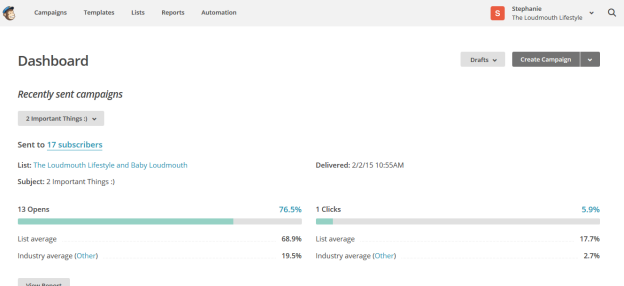 Step Six: Open
a reader survey.
I use
SurveyMonkey
to ask my following a set of questions at the end of every year. It's something that I would like to do even more often, because it's super helpful. You may not know what your readers are thinking because you simply haven't asked. Here are some things I've asked about in the past and ones I'd like to include in the future too.
-Age, sex, and other demographics (it's good to know who your audience is)
-Which subjects, features and categories they want to see more/less of
-The problems they're having, what they need tips or advice on
-What they'd like to get out of a newsletter, e-book, e-course
-How often they want to see posts from you (how many days/week)
-Which paid offerings they'd be willing to throw down cash for
SurveyMonkey is free if you want
under 100 responses
. I usually get around 40. My latest survey is still open, and you can complete it
here
. It allows me to curate content based on what readers are looking for.
Of course, you shouldn't cover any topics that you don't personally enjoy, so be sure to find a balance between the two. We'll cover that more in the next step. Go grab yourself another cup of coffee first.
Don't worry. I'll wait.
Step Seven: Fill
your editorial calendar with quality posts.
Your content should be both useful for your readers and satisfying for you. The key to doing this is to figure out your "why". Ask yourself the following questions.
-Who am I blogging for?
-Why did I start blogging?
-Why do I want to continue blogging?
-What kind of impact do I want my blogging to have?
-What is my ultimate goal in life?
-Does my blog currently help me get closer to that goal?
I'm a life coach for bloggers who writes to inspire and motivate women to live loudly.
That's my why. After you've figured yours out, come up with 3 main categories to focus on, that umbrella under your why. Mine are blogging tips, life advice, and personal essays. All of these bring me toward my ultimate goal of helping female bloggers live their best lives.
So, why do you do what you do? You don't have to do it for everyone. In fact, being specific is a good thing. I started my blog for a broader audience, and it's narrowed over the years. I'm not trying to leave anyone out; I simply don't have the time, energy, or motivation to make absolutely everyone happy. (Also, it's impossible.) I focus on females ages 24-35, but if there's anyone younger or older or male or transgender that reads, I surely won't turn them away. And some of my followers aren't bloggers themselves after all.
But back to you, gorgeous. After you choose your 3 categories, start a running list of post ideas.
This can be in a notebook, on your phone, in your planner or anything else that you regularly keep with you. Separate your ideas into those three categories. Then, insert them into a calendar so that you're motivated to post regularly and you'll know exactly what to post about.
Don't be discouraged if it changes along the way. It's meant to simply be a map and it's okay if you go off-course. It's your blog, your life, your thang.
I've written about the importance of this system many times before, so I'll stop there. Just do it.
Step Eight: Choose
multiple income streams.
Not everyone I coach wants to be a full-time blogger, and not all of them want to earn from it. But it's pretty common for my clients to ask me how they can monetize, even if they're blogging just-for-fun. They feel like they might as well make some money off of their hobby, and I don't see a problem with that.
I've experimented with many different ways to make money from my blogs over the years. Some have worked better than others. I'm going to list some options today, and you're welcome to check them out and decide what you like. Click on the links for more info and examples.
-Sign up for
affiliate programs and media groups
.
-Come up with paid options for
a variety of lifestyles and income levels
.
-Decide if
selling adspace
is right for you.
-Start a
"shop my closet" store
or
Instagram account
.
-Open an Etsy shop with
vintage
, crafts, or
graphics
.
-Use Amazon to
self-publish a book
or
release it on Kindle
.
The more streams of income you have, the more money you'll make. The most profitable option for me is to offer e-books, e-courses, one-on-one coaching sessions, and group programs that I've created myself as opposed to advertising something for someone else. However, I still work with other brands on occassion (like I did during
beauty week
) because it can be fun and bring in a little extra cash.
It also must be said that it took years of working FOR FREE for me to make
anything from this blog
. I'm not trying to discourage you; quite the opposite, actually. Making money online is TOTALLY possible and realistic (thousands of people do it) but it does take time, so be patient with yourself.
I wish I wasn't so hard on myself at the beginning, but I knew absolutely nothing about blogging when I started and just jumped in with both feet without any help. No one really told me what I was in for, and I don't want you to be in that position, which is why I'm here for your use!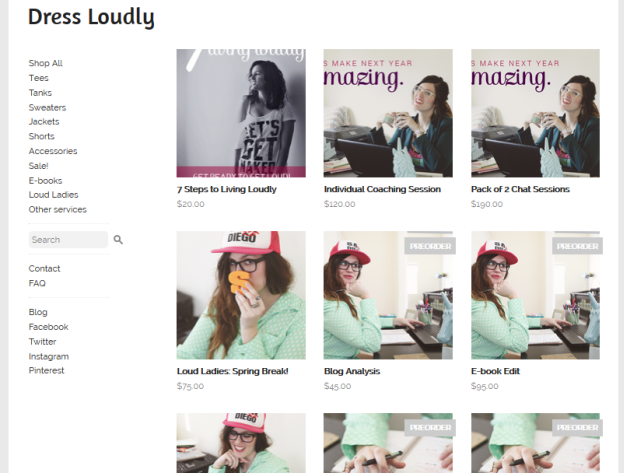 Step Nine: Create
a guest posting plan for being featured on other blogs.
I wrote about this and 7 other ways to promote yourself
here
. Today, make a list of 9 bloggers you'd like to write for -- 3 with a similar size following, 3 with more and 3 with less. Try to submit at least one guest post per week at a different blog. It's great for exposure and making new friends along the way. Your readership might not be growing simply because you haven't reached out into other audiences enough.
Step Ten: Invite
others to guest post on your own blog.
Similarly, open up your own blog to guest posts. I invite you guys to submit
multiple times
throughout the year. Having guests is great if you're currently working on a big project, going on maternity leave, taking a vacation or just wanting to spice things up a bit. You'll be helping other bloggers get noticed while helping yourself acquire new, unique content and more readers. Win-win.
Step Eleven: Purchase
and utilize business cards.
Believe it or not, networking "in RL" is just as important as doing so online. Having business cards is a big part of that. I can't even tell you how many times I've been out at a bar or restaurant or party and haven't had anything to hand out while I'm explaining my blog. You should also consider joining
meetup groups
and
blog organizations
in your area.
Step Twelve: Consistently
promote discussion, cultivate community, and ask for feedback.
The most important part of blogging is CONNECTION. Our blogosphere connects so many different people from all over the world, and it's really amazing. Your readers feel more connected to you when you reach out, prompt discussion, and ask questions. Having an annual survey isn't enough. Even though I currently
have comments disabled
, you can still contact me on a ton of social networks, through email, and by participating in a program.
I'm also hosting a Twitter party this
Wednesday, February 11 at 9am PST
under the hashtag
#liveloudly
, obvs. You'll get to sip coffee with me if you're on the West Coast and grab lunch if you're Eastern. Sound good? We'll be discussing any comments, questions or concerns that you have pertaining to the 12 steps above, along with my upcoming week-long e-course and mini books. See you then, gang!