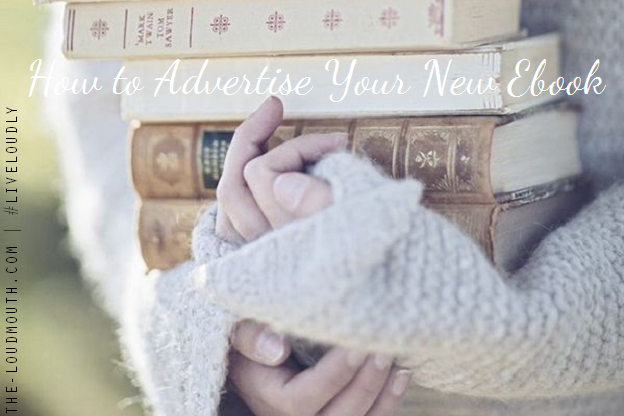 Heather asks,

"Eventually I'd like to write an e-book. Do you have any suggestions on how to go about getting it attention, besides blogging?"
My awesome friend Heather has an
Etsy
shop where she makes cool jewelry, a
blog
where she details the discovery of gems in her old house, a
Twitter
account that features witty quips, and a dope-ass
comedy
career. The problem with people like her and I and probably you is that it's hard to link together all of the different things that we like. And that's totally FINE. You're allowed to have multiple interests. But the thing is, if you're writing an e-book that has nothing to do with your blog, it's going to be hard to advertise your book there and get your followers to buy.
Now, I have no idea what Heather's e-book is about. Maybe it's about home decor, renovation, or DIY which would definitely work with her blog. But if it's about something entirely different (like, say, recipes) that's another story (unless she also features food on her blog, like
A Beautiful Mess
for instance, but she doesn't). One of my clients is having a similar struggle -- she has a personal blog, but she's also a freelance writer for a few totally different companies, and she wants to start an Etsy shop.
As for me? I'm a blogger here, a blogger
there
, a blogger
everywhere
(not really, that just rhymed, but I do blog a lot). I also have an on-and-off
modeling
career, I just started my
life coaching
business, and I write
e-books
. I link to all of these things from
my main website
, which makes my life easier when I'm trying to attract new customers. I simply give them one address and they're good to go. The only thing I don't include there is my position as Social Media Manager for
Serenity Executive Transportation
. Not only is it a fairly new gig for me, but it's in a completely different industry than what I'm ultimately trying to do with my future. However, I will include it in my resume if I ever apply for relevant jobs.
Okay, I'm getting off track here. What I'm trying to say is, in order to sell something to your current audience, it needs to be on brand with your current audience. If you don't think your product will resonate with them, then you should find another avenue for advertising it. I don't advertise the limo company on here because I doubt you will book a ride with us (unless you happen to be in the LA area and you forget Uber exists). It just doesn't make sense for my brand or target demographic.
If you think your blog readers will like your e-book, though, promote the shit out of it on there.
Create a sidebar button that's easily clickable and will encourage them to check it out. Include excerpts and reviews of the book in your posts. Get other bloggers to interview you and give the book away on their blogs. E-mail friends and family about the book, and tell them to pass on the info. Send an exclusive discount to your mailing list. If you don't have a mailing list yet, start one!
Post it all over Facebook, Twitter, Google+ and LinkedIn. Print it out, take a photo and show it off on Instagram. Pin it to Pinterest. Tumble it on Tumblr. If you have the funds to do so, sell it on multiple sites (
Storenvy
, Etsy,
Amazon
) because they each their their own marketplaces.
If you DON'T think your current readers will like the e-book, create a new blog -- or even just a
simple website
about it. Then follow all of the above instructions. Make sure that all of your handles match or relate to one another so that people know who you are on all accounts. Follow my
social media schedule
to get the most traffic. Find
your people
and get them to back you up.
If that's not enough, here's
19 more ideas
. And
9 more
. And
7 more
.
That's 35 freakin' ideas plus mine. Now, aren't you glad you asked?
Go get 'em, tiger.
*Photo found
here
. Text added by me.