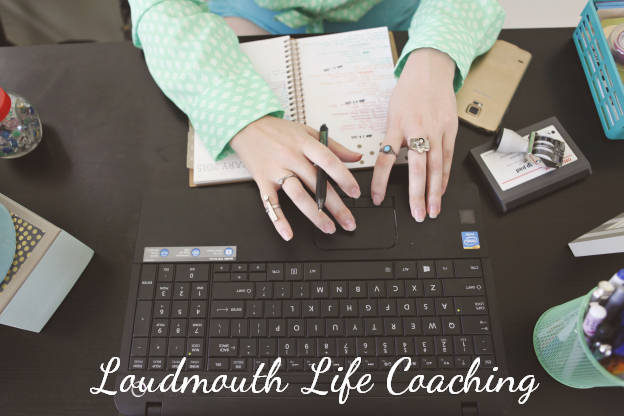 When people learn that I'm a life + blog + business coach, the following questions are almost always asked:
1. What is coaching?
2. Who do you coach?
2. How does the process work?
Today, I hope to answer all of them. To put it simply...
I aim to help female bloggers and other creatives in business and in life.
My clients are
writers
and
photographers
,
mothers
and
rockers
,
designers
and
makers
,
movers
and
shakers
. They are humble and kind, enthusiastic and excited, fabulous and fierce. They know they're wonderful just as they are, and they know they deserve more than they've been handed in the past.
They are ready and willing to make positive changes and create beautiful, fulfilling, fabulous lives.
(
Does that sound like you?
)
In your first session, we'll talk about your past, present and future. We'll discuss where you are, how you got there, and where you want to be. Then,
I'll help you come up with bite-sized goals that will propel you towards your big dreams.
After that, I'll check in with you and keep you accountable through email.
We'll schedule another video chat or phone call, once or twice a month, for as long as you decide. You'll be open with me and honest about how you feel. I'll answer questions and give suggestions. You'll tell me what you want more of. I'll tell you what you need. You'll do the work. I'll cheer you on. We'll be a team, a duo, a pair of partners-in-crime. We'll make shit happen. Together. It's a process. And it's fun!
Great things take time.
Think of me as your personal trainer, but for your world -- not your body.
You don't expect to become a fitness guru during one session, right? You can't win a body building competition after one week of training, or run a marathon without a regular workout regime, and the same applies here. You need to put in the energy, dedication, and willpower. And it'll feel so damn good.
Trust me. I've been there.
And wherever you are, you CAN love yourself and live loudly.
It's not as hard as you think, and it's more satisfying than you could ever imagine.
I can't wait to pull you through to the finish line. However, I know that choosing the right path for you can be confusing -- which is why I've narrowed down my services to three easy, awesome options.
Read through the following, and decide which is best for you.
I hope you enjoy
Loudmouth Life Coaching
and
Loud Ladies
as much as I do!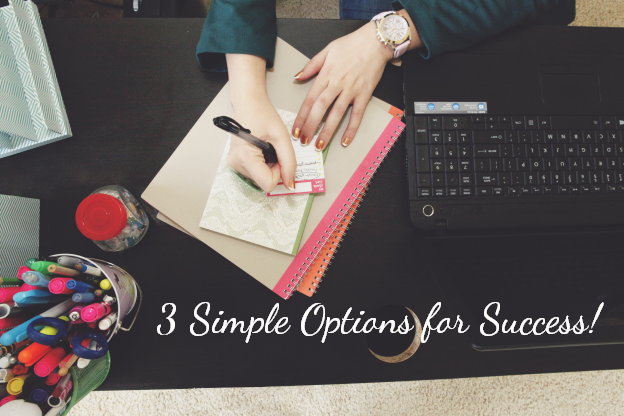 7 Steps to Living Loudly
, a 25-page e-book // Prefer to work on life alone with a book, journal and pen in hand? This one's for you. But at the end of it, I promise you'll have enough ideas to want to share with the rest of us. This short-but-sweet e-book includes 7 chapters and corresponding journal prompts to get you inspired and psyched about the future. Learn to love better, live fuller, and follow your dreams for real. It's a must for any aspiring Loudmouth!
Sound up your alley? Buy it for $20 here.
One-on-One Life Coaching
, a 60-minute chat with me // Currently on sale for half off! This is my favorite part -- the two of us, our computer screens, and copious mugs of coffee (or beer, if that's more your style). It'll be all about your hopes and dreams, fears and anxieties, all the hard-but-good stuff. We'll dig deep into what you need to let go of and what you wanna go for. I'll help you start the process of grabbing your goals and squashing your insecurity. You'll be organized, motivated and encouraged by the end of it. Plus, we'll give you access to the private Loud Ladies group, with the rest of my kick-ass clients, for the remainder of 2015!
Excited for a full hour all about you? Book it for $60 here.
Loud Ladies: Spring Break Edition
, a 7-day e-course // This one's intense in the best possible way. Two 30-minute coaching sessions, 10 never-before-seen lessons, and lifetime access to Loud Ladies. If you're a badass boss who wants it all and won't settle for anything less, you've found the right program. Check out the
details
and enroll by April 7. Only 3 openings left!
Ready to get wild? Claim your spot for $75 here.
Also, I'll be pushing back the release of my
mini e-book set
from April 7 to May 18. I want to give my April clients and e-course students 100% and not be distracted by other projects. More fun details to come!
Any additional questions? Contact me
here
and I'll get back to you within a week.
*Photos by
Megan Burke
. Text added by me.