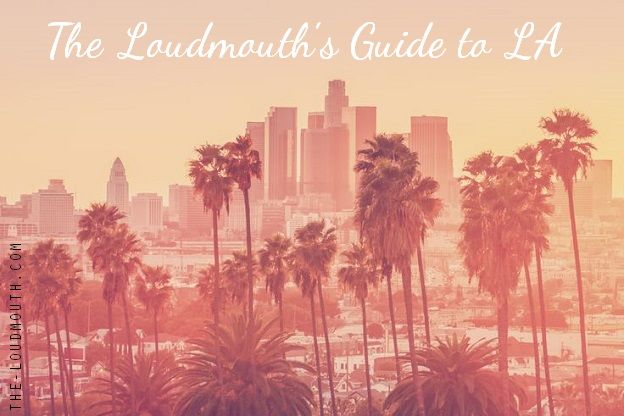 Can you believe I've lived in Cali for almost 6 years!?
And my mom likes to remind me that up until having my
son
, I pretty much got to do whatever I wanted.
It's true, though. I was single and silly and spent a shit-ton of money. I went on weekend trips every month, discovered a different bar every week, and ate out almost daily.
No regrets.
When you're a 20-something lady in Los Angeles, you live that shit up.
I'm really grateful for all of those amazing experiences, and you should be too -- because today, I'm sharing my faves. This is the first time that most of my LA posts are in one spot, so bookmark this bitch, click around and enjoy. (Note: a few links are from fellow SoCal bloggers
Emily Schuman
and
Justina Blakeney
, who have been here 3 years longer and are 3x more successful than me. I ain't mad about it.)
EATING
Best Breakfasts
Best Lunches
Best Dinners
Best Coffee
Best Cookies
Best Cupcakes
SHOPPING
Los Feliz
Glendale
Beverly Hills
Sherman Oaks
Melrose Trading Post
BEACHES
Hermosa
Huntington
Laguna
Venice
Malibu
SIGHTSEEING
The Getty Villa
The Griffith Observatory
Hollywood Blvd
West Hollywood
Silver Lake
LA Zoo
SURROUNDINGS
San Diego
San Francisco
San Luis Obispo
Santa Barbara
Las Vegas
Disneyland
If you liked this post, you may be interested in two of my favorite books on the area, My City, My Los Angeles: Famous People Share Their Favorite Places and Vintage L.A.: Eats, Boutiques, Decor, Landmarks, Markets & More. Most of my ideas come from there. Any additional questions? Contact me here!
*Photo found
here
. Text added by me.