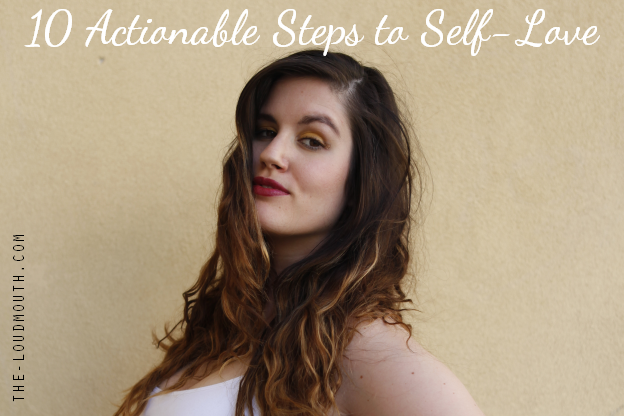 When you suffer from
depression
,
anxiety
, or any other
mental illness
, self-love is more than a challenge.
It's a straight-up MISSION, y'all.
Learning to love yourself can take years or even decades.
And even when you think you've got it all figured out... something can happen that triggers familiar feelings of sadness, guilt, unworthiness, loneliness, self-doubt, and overall misery. During these times, you need to take action, even if you don't feel like it. That
negative asshole voice
in your head might be telling you that you don't deserve love, but it needs to shut up because it's wrong. And it's not you.
Here are 10 ways to take care of yourself that maybe you haven't thought of.
1. Do something active, every damn day //
I don't want to hear excuses. I don't want to hear that you're too busy or too tired. If you have the time and energy to read this post, you have the time and energy to work out -- not for your size, but for your sanity. You don't have to pay for a trainer or get a fancy gym membership. Pick up a set of weights at Target or take a walk around the block. If you have kids, go to the park. If you have
friends
, go for a hike. I think you get the point. Be like Nike and
just do it.
2. Have a bedtime beauty routine //
A couple months ago, I started using Pevonia's 3-part skincare system every night. I gushed all about it
here
, remember? Not only has it cleared and smoothed my blemishes, but it forces me to spent at least 10 minutes per day absolutely alone, in my bathroom, enjoying the self-care and solitude. My face still gets red and blotchy sometimes (see with makeup above, without below), but I think that can be filed away under
#whitepeopleproblems
. Moving on.
3. Stay single for awhile //
If you're single, GOOD. STAY THAT WAY AS LONG AS POSSIBLE. Just kidding, kinda. I currently live + work with two + a half other humans, which for the most part is great... but also has downsides. I love my family, but I also loved being by myself. That's when I really got to concentrate on me and my goals (I'm kinda selfish, guys). I'm still blessed to have an awesome life with wonderful people, but there are certain things I simply can't do. What I'm saying is, if you're not with anyone and don't have kids yet -- embrace it. Quit complaining about it. Enjoy your freedom and fill your days with as much fun as possible,
like I did
. Learn to depend on yourself for affection and no one else!
4. Enjoy creative projects //
Even if you work at a boring-ass, non-creative job, you can still complete passion projects outside of work. My friend
Jessica
is in the Navy (which I'm sure is far from boring, but whatever) and she does lots of other stuff like photography, scrapbooking, writing and traveling. Like
Kyla
says, you can totally make space for creativity even if your job isn't creative. Your work only defines you if you let it. Doing something just for fun, just for you, helps you concentrate on yourself.
5. Get a free makeover //
A few years ago I went to a
Mary Kay party
, and getting pampered was such a treat. A lot of department stores give free makeovers too, or ask a friend to do your makeup one night. Even if you don't feel good on the inside, looking good can help you feel better. (Of course, I believe that all women are naturally, infinitely beautiful -- but mascara doesn't hurt!)
6. Plan a getaway //
Take a trip with your partner, a friend or alone. Whether it's for a day or a week, it's important to stay present and simply concentrate on your surroundings. Breathe in the fresh scent of ocean air, listen to the crunching of leaves underneath your feet, gaze into a warm bonfire.
7. Communicate and appreciate //
When you're going through a rough patch, be sure to tell your loved ones how you're feeling, and thank them for being there for you. If you're feeling overwhelmed at work, let your boss know and be transparent about what's going on in your head. They can't tell unless you tell them, and more than likely they will want to help. The world is not against you as much as you think.
8. Take more selfies //
Have you taken a self-portrait lately? I'm a huge fan of the selfie, and
I'm not the only one
. Learn to admire yourself and treasure how you look in this moment. You'll never get it back.
9. Focus on positive people //
Surround yourself with encouraging, motivating, authentic friends. The people you love should be there for you no matter what. Don't allow Negative Nancy a special spot in your life when all she does is bring you down. That's not what friendship is, and that's not what love is. Don't let your fear and insecurity stop you from cutting the cord; not all of your friends need to stay your friends forever. There's a difference between forgiveness and being a doormat. Part of self-love is recognizing who enhances your life and who doesn't. I have faith that you'll figure it out.
10. Give yourself a break //
It's time to eliminate distractions and cut the fluff, streamline your processes and only do what you absolutely need (and want) to do. You don't have to go above and beyond all the time. Start
saying no to extra clients
, stop
doing what you don't like
, and
set boundaries in business and in life
. Don't ever feel guilty for putting yourself first. You deserve it!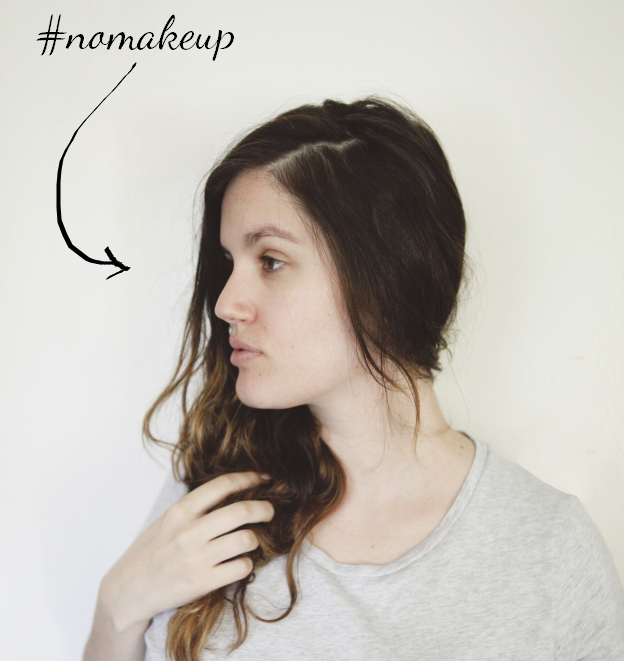 Tank -
Kohl's
Tee -
Kohl's
Makeup - c/o
TOM Boxes
This post was created in partnership with Pevonia. I have been compensated and/or given product in exchange for a review. However, all thoughts and opinions are my own. If you're interested in collaborating too, I'd love to hear from you. Don't hesitate to contact me here!
*Photos by
Megan Burke
. Text added by me.