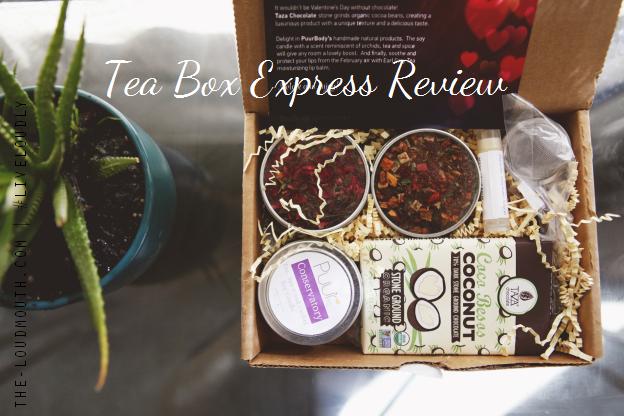 I've gotta admit it, gals: I'm more of a coffee person.
But, tea is a close second. So when
Tea Box Express
approached me about their monthly subscription box, I jumped at the chance to try it. And not only did I get two types of loose-leaf tea, but the package came with a candle, chocolate bar, lip balm, and funky metal gizmo that looks like a mini pasta strainer.
Clearly, I'm no connoisseur. However, I've been having tons of fun with my new goodies anyway.
I'll let the photos do the talking for a sec.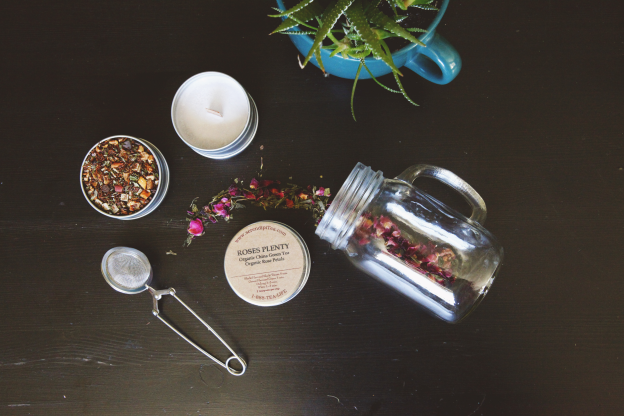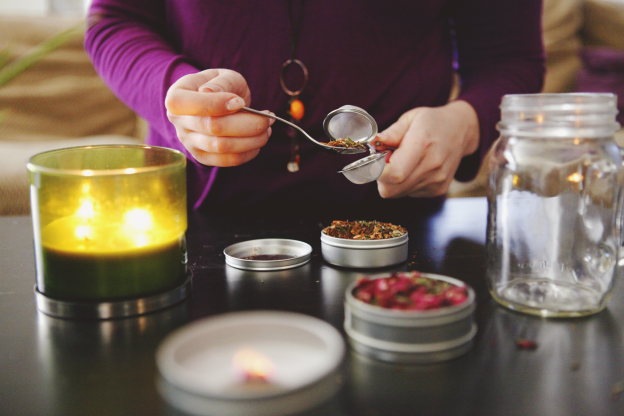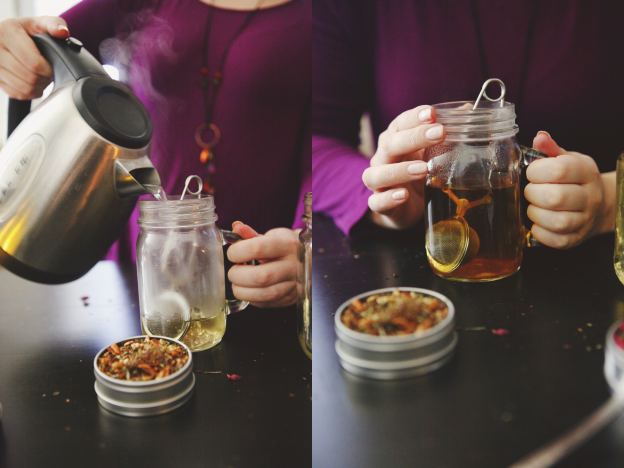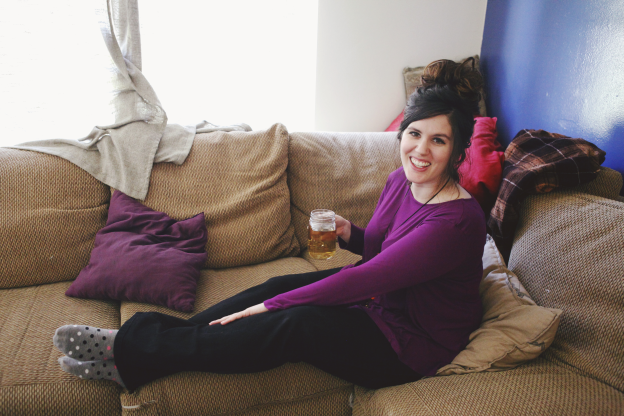 Guys, it was SO hard to not eat that chocolate. I still haven't put it in my mouth. I'm in the middle of my fourth
Whole30
, after all. Must resist! It's organic, but still...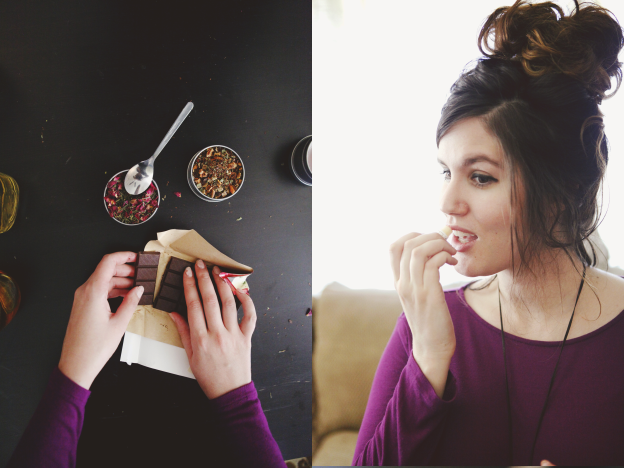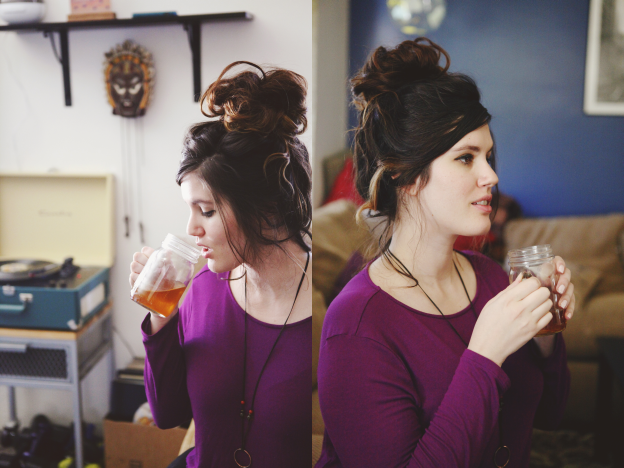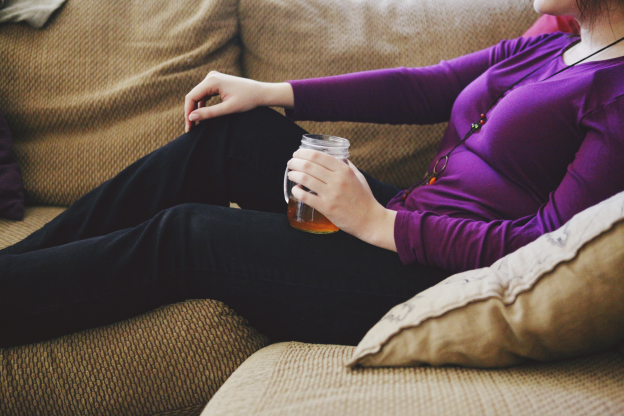 The teas are SO good. One has rose petals and the other has chocolate. (Hopefully chocolate tea doesn't count. Oops.) They're very subtle but yummy. I've been making them taste stronger/lighter with more/less leaves and brewing time. Brandon's been sick, so he's enjoying the flavors as well. Poor guy. I'm also loving the Earl Grey lip balm (that's one of my favorite teas) and the candle's sitting pretty on my desk.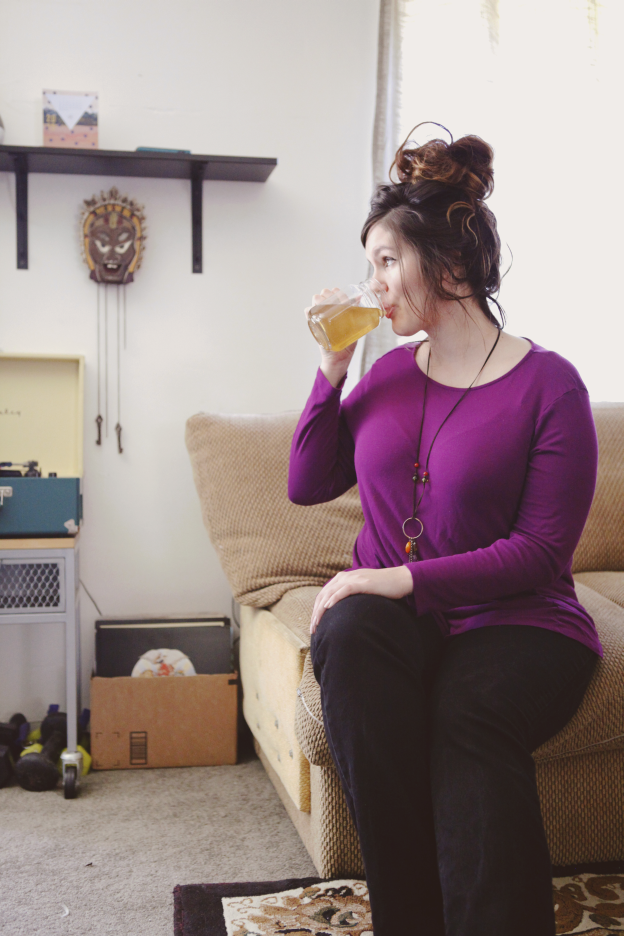 Shirt -
Kohl's
Jeans -
Kohl's
Necklace - probably stolen from my sister
Socks -
Target
Nail polish -
Julep
The lovely folks at
Tea Box Express
are also giving away a free package for YOU! And if you don't win, you can use the code LOUDMOUTH20 for 20% off your first box with a recurring subscription. Simply enter below and we'll contact you if you win. (The winner of my
last
giveaway was
Victoria
. Congrats!)
This post was created in partnership with Tea Box Express. I have been compensated and/or given product in exchange for a review. However, all thoughts and opinions are my own. If you're interested in collaborating too, I'd love to hear from you. Don't hesitate to contact me here!
*Photos by
Megan Burke
.
a Rafflecopter giveaway