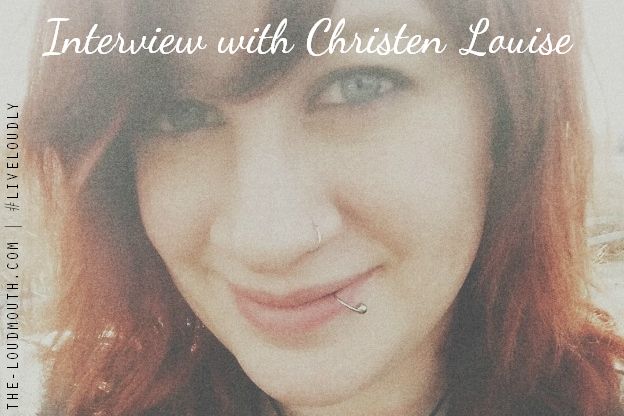 Please start by telling us a little bit about yourself, your blog and your businesses!
My name is
Christen Louise
, hence the name of my blog. I'm an Alabama native, but Colorado is now my home. I'm newly married and the new mommy to two, so my life is all about those things right now and trying to embrace my new roles and fill them as best I can.
My blog mainly focuses on my life and on skin, hair, and beauty products. I used to share more of my photography there, but I didn't do a lot of that while I was pregnant, so there's a lack of pretty photos. I've felt compelled to share more about spirituality and mental health, so you can expect to see some new stuff in the coming months.
Can you tell us what your favorite things are about Denver, and what we can expect if we visit you someday?
There are a lot of things I like, but the mountains are probably my favorite thing about Denver. I've been living here for two years, and the mountains haven't gotten boring yet! I still like to just stare. When I was still working, I actually took a longer way to work because I got to see better views of the mountains! I also love the weather here, unlike pretty much everyone I know who lives here. I'm from hot, humid Alabama and I love that there is actually a winter, and snow. I adore the snow and don't even mind when it's up to my knees or when it takes 15 minutes to get it all off my car. The dry air is also pretty nice, because even when it's 110 degrees it still doesn't feel as hot as 80 back home.
My apartment is pretty small, so if you came to visit me, expect to stay in a hotel! I'm also likely to take you on drives, with no destination, just to see certain views. Going to Red Rocks is a must though, as is Lookout Mountain. I'm not much of a shopper, but 16th Street Mall is just cool, and you have to see downtown, so that's a definite destination.
As a graphic designer, do you have any tips for fellow bloggers? What are your fave electronics and tools to use?
Blog design is your first impression, so its pretty important! It's easy to follow the current design trends, but you want something that makes you memorable and reflects your personality. This may seem obvious, but you have to like how it looks. I've been needing to redo my blog for quite some time, because it's boring, so some of the things I've been doing is trying to decide on some "musts." For instance, keep in mind I'm very particular and nitpicky, my photos and text must be the same width, text must be justified, my header cannot be centered, but must span the width of the blog, just because. Look at some other blogs and think about what you would change if it was yours. This will help give you a better idea of the different elements you want to incorporate. I would also suggest trying to view your blog on multiple computers. I took all the color off my blog about a year ago after realising how different the color looked on every computer but mine (clearly my computer was the problem), and it affected the ability to actually read some text.
If you're doing your own design and have an idea but don't know how to go about it, Google it. You will find an answer, I promise. So many bloggers out there post tutorials and that's how I've learned most of what I have.
For almost everything I do, I use Photoshop and InDesign, the latter most frequently. I love these programs and I've been using them for years. If you can't figure out how to do something on those programs (they can be overwhelming), Google is your friend. I also use PicMonkey a lot, because it is quick and easy and completely browser-based. For doing little designs on your phone, I would recommend Studio. It's a free app and you can't do a whole lot, but I think it offers quite a variety considering it's on your mobile phone.
What are your other hobbies and passions outside of work and blogging?
I have a lot of them, but I haven't been as active with them lately. Photography is my number one thing, it's an interest I've held since I can remember. My other things are design, writing, drawing. Music is also a really big part of my life, though I don't write it or even play much of anything.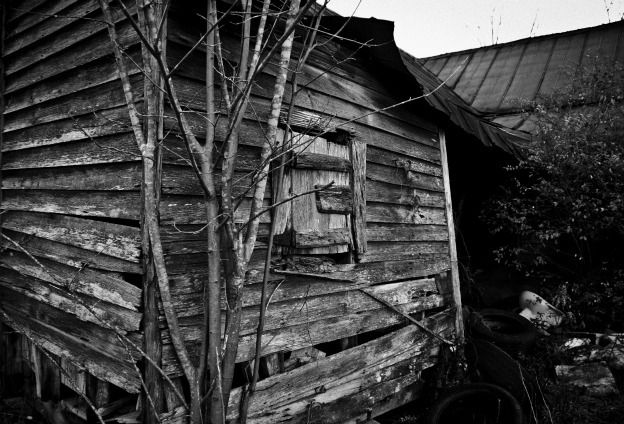 What are your future plans in business and in life?
Things are pretty up in the air, especially four weeks after having my first baby. There's a lot to learn with her and a lot to do and I have a three year old stepson as well. I have an internship opportunity for graphic design when I'm ready that I plan on taking advantage of, and I'm hoping to get back into school here soon. The original plan was to start in April, but I'm thinking I may need to push that out some.
What's your favorite thing about the blogosphere? What's your biggest challenge?
I like how readily available differing opinions are, and how many helpful tutorials or helpful advice you can find on pretty much anything. I also like how it can connect you with people who have the same interests as you, or people struggling with the same thing as you. I know in-person relationships are important too, but it doesn't always give you the same variety.
My biggest challenge in the blogging world is trying not to compare myself to others. Such as, how often I post, what kind of content I post, the quality of my photos, etc. I've never really let this be a stress for me, but it's something I think about a lot. Nevermind, the photo quality gets to me.
What's your personal philosophy or belief system?
I'm a Christian, which is how I grew up. I was raised pretty strict Southern Baptist, and while I still identify with a lot of these beliefs, I don't think I would consider myself as part of that denomination really. I've always liked to say I just believe in the Bible, and I still feel like that's pretty accurate. I do attend a Baptist church because their beliefs pretty much fit mine, and the church I attend is also very open to differing opinions, which is something I enjoy. It offers a lot of room for growth, I believe. Like a lot of people, I kind of pushed God away for a long time, but persistent family and friends, and constant pushing from God in a number of different ways helped bring me back.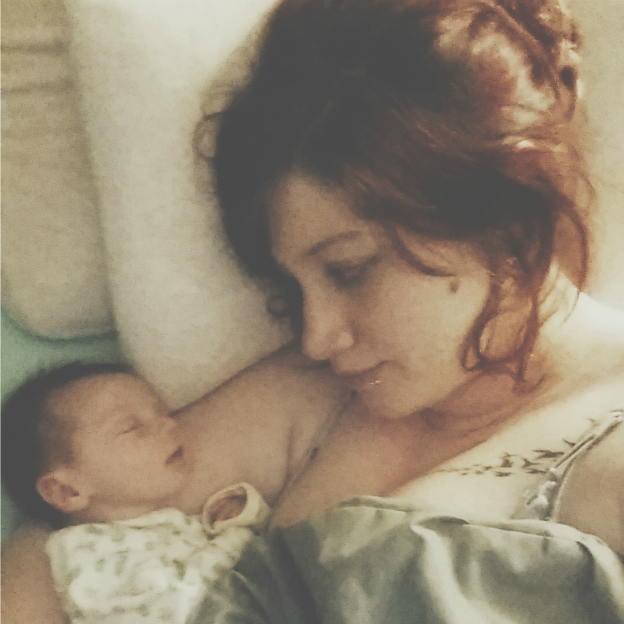 What do you love most about being part of the Loud Ladies community?
It's wonderful and there are so many things I love! I think the title "loud" is a good one, because everyone there is real. We discuss touchy subjects sometimes, and we can really talk about them. We can be strong in our opinions, we can disagree completely, and no one gets upset or offended! I can truly say what is on my mind with this group. I also feel I can go to them for advice and get some good, honest feedback. If I update my blog and it looks like crap, they will just say, "it looks like crap." I love direct answers, and I can get that with these ladies. The atmosphere is also very encouraging and uplifting, and I always feel great when I'm engaged there. At the same time, there's no pressure to participate and I don't feel like it's a burden to "keep up" with the conversation.
What's the most important lesson you've ever learned in life?
In 2010 I went to see
It's Kind of a Funny Story
with my best friend. I won't go into details about the movie, you can look it up, but Bobby, played by Zach Galifianakis, said something that really struck me. "Just live. Like it means something." That has been a lesson to me since then. I've always struggled with anxiety and depression, but at the time I heard this, I was in a particularly rough patch with it and was really questioning my life, as in was it worth living, did I want to keep doing this, did I want to keep struggling. Since then, I repeat this to myself pretty much daily, and it has now been tattooed on my arm for about three years. It's a pretty simple concept, to live life with meaning, but for me and for my struggle with life itself, it's a lesson I need to relearn every morning when I wake up.
What song do we all need to listen to... right now!?
"Lovin On You" by Cary Brothers. Don't just listen to this song though, watch the video. Why? Hot guy w/ an amazing voice playing guitar + 22 puppies = that's why. He's been one of my top favorite artists since I first heard his song "Blue Eyes" in the movie Gardenstate, and this is his newest song. It's actually pretty cheery, which is very different for him. I just got to see him in concert for the first time, though he was just opening so it was only a few songs, and I think I just love him even more now.
Loud Ladies is a life coaching program for bloggers and I'm interviewing a different client each month this year. If you're interested in joining the community, you can book a session here!