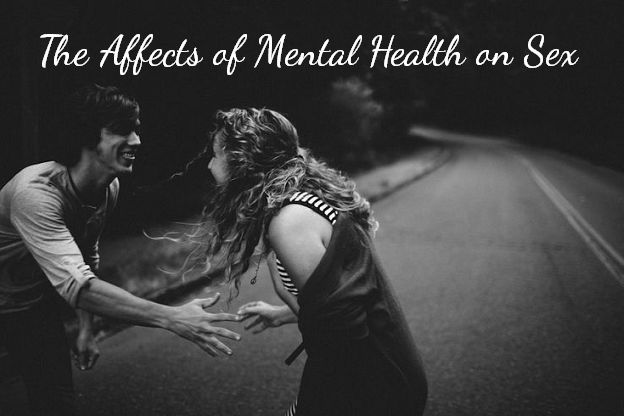 There are lots of physical problems that can get in the way of you enjoying a good sex life, but mental health issues can also have a major impact on your ability and desire to be intimate with your partner.
If you're not happy with your sex life, it's important to discover the root cause of the problems. It's only then that you can start looking for solutions. If you're experiencing erectile dysfunction for example, you can access treatments through your GP or through online doctor services, like
onlinedoctor.lloydspharmacy.com
. However, before you make any decisions on how best to resolve your issue, it's a good idea to understand the root cause of your issue.
Anxiety and stress
Some level of stress and anxiety is normal. However, when this builds up and becomes too much to cope with, it can take a major toll on your health and wellbeing. You may find you're simply too tired or distracted to think about sex, or you might lose your desire to get intimate with your partner. In some cases, it can trigger physical problems like erectile dysfunction (ED).
Depression
Depression can have a negative impact on your sex life too. Feeling extremely low and sad for a prolonged period of time might completely change the way you think about yourself and your partner. You might find you lose interest in the physical side of your relationship. Depression can dent your confidence and self-esteem too, which has a knock-on effect concerning how you feel in the bedroom.
As an added complication, certain antidepressants can reduce your sex drive.
Alcohol and drugs
If you're stressed or feeling depressed, it can be tempting to turn to alcohol or drugs. However, while it might seem like a good idea at the time, this is a mistake. Over the long-term, it will make you feel worse and it can also have a hugely damaging effect on your relationships. For example, you'll almost certainly find that you argue with your partner more.
Alcohol and drug abuse can also have a direct impact on your physical ability to have sex. Among men, it can lead to ED, and long-standing alcoholism can even affect hormone levels. It is sometimes accompanied by a drop in testosterone output, which reduces sex drive.
Get the right help
Whether you're suffering from depression, you're coping with too much stress or you have a drug or alcohol problem, it's vital that you get the right help. If you haven't already done so, make an appointment with your doctor. By identifying the problem, you can start to tackle it. For example, you might benefit from making certain lifestyle changes or taking particular medicines.
As well as helping to get your sex life back on track, this should improve many other areas of your life.
This post was created in partnership with Lloyds Pharmacy. I have been compensated and/or given product in exchange. The opinions expressed are that of the sponsor and do not necessarily reflect my own. If you're interested in collaborating too, I'd love to hear from you. Don't hesitate to contact me here!
*Photo found
here
. Text added by me.