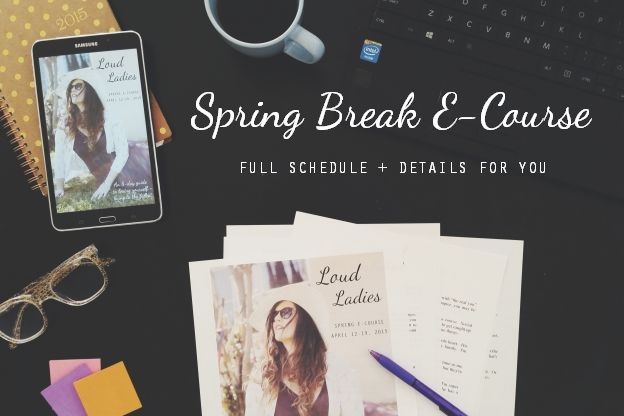 Who's ready to get LOUD on Spring Break!?
This course has been MONTHS in the making and I couldn't be more excited. Remember how it was first announced in
January
, and then I posted about it again in
February
and
March
? And now we're HERE! And I want to write in ALL THE CAPS!!! Okay, sorry, I promise I'll calm down (maybe).
Before I reveal the juicy details, here are some important things to keep in mind:
1. This is not an actual "in RL" vacation (that'd be dope though)
2. Spaces are crazy limited so
sign up NOW
if you already know you want in
3. I'm writing this on
very little sleep
4. Because I was
creating awesome content
for you all weekend
5. You're welcome, bitches
THE 8-DAY SCHEDULE
Surprise! It was actually only supposed to be 7 days, but I kept coming up with more ideas and if I hadn't stopped myself it would've been a month-long program. (Maybe I should do that in the future?)
Here's what you can expect: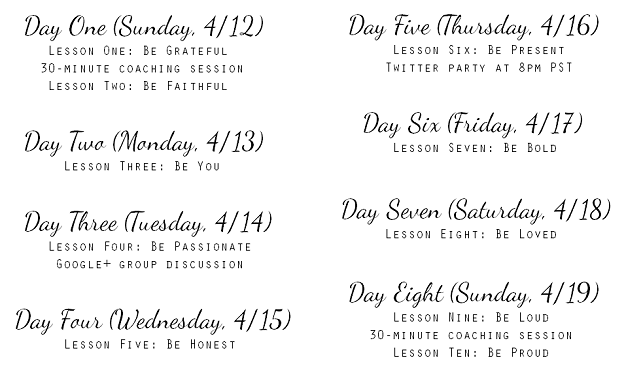 The lessons are sent via email
and each one comes with a homework assignment. They're short and sweet and shouldn't take you longer than 20 minutes a day. The day after the e-course is over, all Spring Breakers will receive a pretty 12-page PDF of the lessons in e-book form.
The coaching sessions are one-on-one
with me. We can do Skype, phone, or anything else that involves your sexy voice. If you're interested in the e-course but you'll be out of town, or you're sick as a dog, or [you think] you're too busy, etc
just let me know
and we'll come up with another arrangement.
The group discussion is open to anyone
in the Google+ community (so, it includes all Loud Ladies, AKA anyone who has done coaching with me of any kind). The Twitter party is open to the public, so come join us under the hashtags #liveloudly + #girlsgoneloud! It'll be a blast, pinky-promise.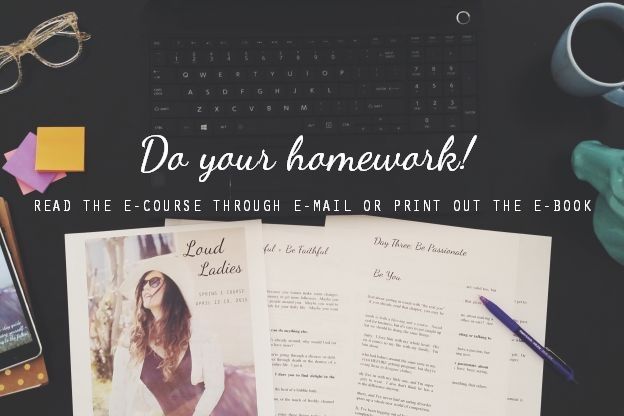 I personally LOVE printing stuff out and having it physically in my hand, so if you wanna do that, go for it dude. Scribble notes in the margins, draw a mustache on my face, whatever. I'd also really appreciate if you could
tweet or pin this post
. No pressure, but I've totally made it easy for you, below. Cool, huh?

Enrollment ends tomorrow or when it sells out (whichever comes first)! Snag your spot for $75
in the shop
and then
tell me what you're most excited about
. I can't wait.
*Twitter graphic found
here
, modified by me. Blog post photos by me. PDF cover photo by
Megan Burke
.